Protein from peas? Has the world gone mad? Possibly... 
Many of you will already be aware of how protein is an essential macronutrient important for many physiological processes in the body, including muscle growth and repair.  
You can find protein in foods such as: chicken, eggs and whey protein. For athletes looking to build muscle, this is most likely already a staple ingredient in their diets. 
What about those of you who are either vegan or vegetarian I hear you ask? It's easier than ever to get a whole host of proten-packed foods from your supermarket and there are some pretty convenient ways to top up on protein too.  
Pea protein is quickly becoming a well-know supplement for upping your protein intake. However, what exactly is it, who will benefit from it, and why is it beneficial? Let's begin...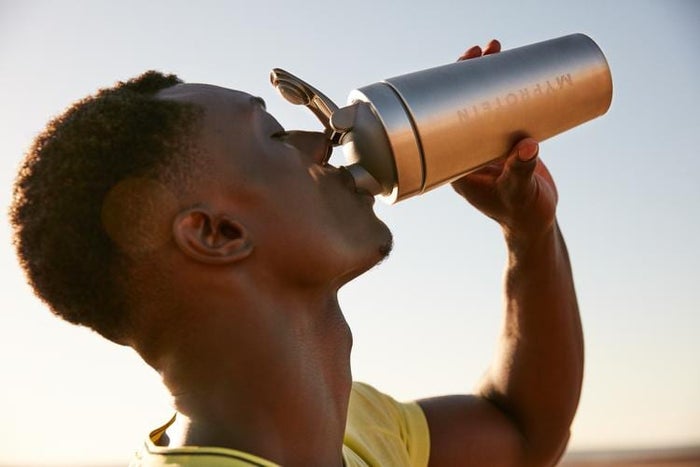 What is Pea Protein? 
Pea protein is usually sold as a powdered supplement and is made by extracting the protein from yellow peas. It's a high-quality protein meaning that it's absorbed well and a great source of iron too.1,2 This makes pea protein very useful for muscle growth and weight-loss. 
It's a convenient and versatile source of protein that can be added into smoothies and shakes to boost the protein content. Pea protein is also hypoallergenic , in comparison to Dairy for example, it's unlikely to cause an allergic reaction.3 
You will find all nine essential amino acids that your body requires but it is low in methionine1, the amino acid that can be found mainly in meat, fish and dairy products. If you're following a plant-based diet, you can compensate by adding nuts, beans and wholegrains like quinoa.4 
Research also shows that pea protein is easily digested just behind soy protein and chickpeas.5 
Who Should Take Pea Protein?
Pea protein works with pretty much any diet, including the following:3 
1. Vegetarians/Vegans - as vegans/vegetarians are unable to consume protein from meat and dairy products
2. Anyone with a dairy allergy or intolerance
3. People allergic to peanuts or tree nuts
4. People allergic to wheat and soy
5. Anyone looking to incorporate additional protein into their diet, as pea protein is high in protein
1. Plant-based protein source 
Whether you're vegan or just looking to include more plant-based options in your diet, pea protein is an ideal protein powder supplement.1,2 It's derived from yellow peas making it the ideal vegan-friendly option. 
2. Helps to increase muscle mass 
One study comparing pea protein to dairy-based protein powders found that pea protein was just as effective at building muscle mass when paired with resistance training.6 Great news for gym goers looking to add more plant-based protein to their diet. 
3. Helps you feel fuller for longer
Increasing protein intake while trying to lose weight is beneficial in helping to keep you feeling fuller for longer. There is plenty of research to suggest that increasing protein intake can aid in keeping overall calorie intake low and lead to gradual weight-loss over time.7 
Pea protein is a suitable easy add on to increase protein in your diet and get good weight-loss results, especially for those wanting to stick to a vegan/vegetarian based supplement.7 
4. Rich in Arginine 
Pea protein is rich in Arginine, a very beneficial amino acid when it comes to building muscle. Arginine levels are usually reduced following illness or when dealing with stress and elevated cortisol levels.8 Arginine has been shown to be beneficial in preventing exercise-induced stress under low-arginine diet conditions.9 Supplementing with pea protein is a great way to replenish arginine and help promote muscle growth. 
5. Rich in Amino Acids 
Pea protein is classed as a complete protein, meaning it contains all nine of the essential amino acids helping to build protein molecules. As mentioned above, it is however slightly methionine so you may need to top up on brown rice, nuts or pulses.10 
6. Slow Digesting 
Pea protein is known to be digested a lot slower than Whey protein but faster than Casein.11 Depending on when you're planning on taking protein, choosing pea protein can be beneficial right before bed as it will help to promote a slower and more sustained release stream of amino acids whilst you sleep, making it a great alternative to casein protein. 
Pea Protein Nutrition
Per 30g serving you will get 22g of protein making it a fantastic addition to help you reach your daily protein requirements. It's also low in carbohydrates and fat if you're looking to introduce it as a snack between meals to help suppress your appetite as part of a calorie-controlled diet.  
With 3.5g of fibre per serving, pea protein helps to contribute to the recommended average intake for adults of fibre which is 30g per day.12 For anyone looking to avoid soy or dairy, pea protein is a fantastic alternative as mentioned above. 
Our Pea Protein Isolate comes in powder form and either unflavoured or in tasty Chocolate, Coffee & Walnut, Turmeric Latte, Strawberry and Banana. You can choose to add it to a smoothie, your porridge, or even savoury foods to boost the protein content. 
Comparison of Pea, Soy and Whey Protein
 

Pea Protein

 

Soy Protein

 

Whey Protein

 

Energy

 

101kcal

 

116kcal

 

123kcal

 

Fat 

  Of which saturates 

0.3g

[Text Wrapping Break]

0g

 

0.2g

[Text Wrapping Break]

0g

 

2.25g

[Text Wrapping Break]

1.5g

 

 Carbohydrate 

  Of which sugars 

1.7g

[Text Wrapping Break]

0.1g

 

1.5g

[Text Wrapping Break]

0g

 

2g

[Text Wrapping Break]

2g

 

Fibre

 

3.5g

 

-

 

-

 

Protein

 

22g

 

27g

 

25g

 

Salt

 

0.5g

 

1.1g

 

0.1g

 
*The nutritional information is based per 30g serving of Myprotein Pea Protein Isolat, Myprotein Soy Protein Isolate and Myprotein Impact Whey Protein. 
Take home message
Pea protein is a fantastic, high-quality and easily digested plant-based supplement option for anyone looking to increase their protein intake. It's rich in a range of amino acids and iron which helps promote muscle growth, reduce exercise induced stress and increase satiety. 
Pea protein such a versatile supplement that it works for the majority of people including those who are vegan, gluten or dairy free. 
Why don't you give it a go? 
Our articles should be used for informational and educational purposes only and are not intended to be taken as medical advice. If you're concerned, consult a health professional before taking dietary supplements or introducing any major changes to your diet.
Gorissen, S., Crombag, J., Senden, J., Waterval, W., Bierau, J., Verdijk, L. and van Loon, L., 2018. Protein content and amino acid composition of commercially available plant-based protein isolates. 

Amino Acids

, 50(12), pp.1685-1695.

 

Overduin, J., Guérin-Deremaux, L., Wils, D. and Lambers, T., 2015. NUTRALYS®pea protein: characterization ofin vitrogastric digestion andin vivogastrointestinal peptide responses relevant to satiety.

Food & Nutrition Research

, 59(1), p.25622.

 

Ho, M., Wong, W. and Chang, C., 2012. Clinical Spectrum of Food Allergies: a Comprehensive Review.

Clinical Reviews in Allergy & Immunology

, 46(3), pp.225-240.

 

Nutritiondata.self.com. 2020.

Foods Highest In Methionine

. [online] Available at: <https://nutritiondata.self.com/foods-000084000000000000000-1.html?> [Accessed 4 June 2020].

 

House, J., Neufeld, J. and Leson, G., 2010. Evaluating the Quality of Protein from Hemp Seed (Cannabis sativa L.) Products Through the use of the Protein Digestibility-Corrected Amino Acid Score Method.

Journal of Agricultural and Food Chemistry

, 58(22), pp.11801-11807.

 

Banaszek, A., Townsend, J., Bender, D., Vantrease, W., Marshall, A. and Johnson, K., 2019. The Effects of Whey vs. Pea Protein on Physical Adaptations Following 8-Weeks of High-Intensity Functional Training (HIFT): A Pilot Study.

Sports

, 7(1), p.12.

 

Lambert, J., Parnell, J., Tunnicliffe, J., Han, J., Sturzenegger, T. and Reimer, R., 2017. Consuming yellow pea fiber reduces voluntary energy intake and body fat in overweight/obese adults in a 12-week randomized controlled trial.

Clinical Nutrition

, 36(1), pp.126-133.

 

Cruzat, V., Krause, M. and Newsholme, P., 2014. Amino acid supplementation and impact on immune function in the context of exercise.

Journal of the International Society of Sports Nutrition

, 11(1).

 

Stefani, G., Marmett, B., Alves, J., Möller, G., Heck, T., Frizzo, M., Di Domenico, M., Motta, G., Dal Lago, P., Nunes, R. and Rhoden, C., 2018. Resistance training and L-arginine supplementation are determinant in genomic stability, cardiac contractility and muscle mass development in rats.

PLOS ONE

, 13(9), p.e0204858.

 

Gorissen, S., Crombag, J., Senden, J., Waterval, W., Bierau, J., Verdijk, L. and van Loon, L., 2018. Protein content and amino acid composition of commercially available plant-based protein isolates.

Amino Acids

, 50(12), pp.1685-1695.

 

Overduin, J., Guérin-Deremaux, L., Wils, D. and Lambers, T., 2015. NUTRALYS®pea protein: characterization ofin vitrogastric digestion andin vivogastrointestinal peptide responses relevant to satiety. 

Food & Nutrition Research

, 59(1), p.25622.

 

British Nutrition Foundation. 2018.

Dietary Fibre

. [online] Available at: <https://www.nutrition.org.uk/nutritionscience/nutrients-food-and-ingredients/dietary-fibre.html?__cf_chl_jschl_tk__=362ac5412dea6928b0a204db433e0a7a17075999-1591304159-0-AWUWGQJ6HKpp1kcaTI8b7s4Gl17V1IH58X7hdJ36jc3-QXRgT7hys8P_5_7J701wYfBW2-4LhYqHLMbpM37p6viJ40_b4wE7trdJmJ-hK3lTeCNRzQVHGsMmwx8bDm_y4fm72bIjwqCAxRZZCljV1mkRiS5uWoMQYhQuCK7ilJKU5ZF-cfxHvFOz6zHp15_Ye9Mdh8n-9g9FQL_pZ0zcAGOb2V0wYYc98MlFuHgeEsiXH6sX8xVmh5Ex1b6bZzLtsSuQaaNT5HMjlPdv9vadXh54Ht-fPcJt322Z9ULNg3kxzsTfdNpVXcyX8jYMPw7uh_4Qw6dvDMC9qjdwH7j3S1bfupaQqH4hZHDTu10D7m232L7uRF8uplhsYorMUEbCXnLS2mp4vGC6cGrfBLg7jnGPuUNXSxbzU3daoFdGfCyg> [Accessed 4 June 2020].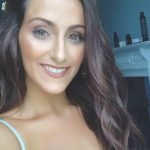 Louise Bula is a UK Registered Dietitian with the Health and Care Professions Council. She has a Bachelor's of Science in Nutrition and Food Science from the University of Reading and a Postgraduate Diploma in Dietetics from Queen Margaret University.
Louise has a great amount of experience that spans from working as a research assistant for a study funded by the prestigious Medical Research Council looking into the effects of saturated fats on heart disease. She also has worked in the NHS as a Dietitian as part of various multidisciplinary teams providing patients with acute and chronic illnesses a range of nutritional interventions.
She now specialises in Type‐2 Diabetes and works for a company providing patients' care through a range of digital-based approaches. Louise also offers a private clinic overseas every month where she sees patients with a range of clinical conditions.
In her spare time, Louise enjoys weightlifting at the gym and cooking. Find out more about Louise's experience here