Niall Kirkland's twist on a classic is sure to satisfy your sugar cravings while still providing that peanutty protein punch. These cookie sandwiches are packed with tasty Rice Protein Peanut Butter and oats to deliver the perfect post-workout boost. A drizzle of your favourite jam and a sprinkle of Coconut Sugar makes them feel like a cheeky treat that's still chock-a-block with goodness.
If you're not familiar with Niall already, he's making waves on Instagram with his super-healthy recipes that look just like your favourite junk food. With his meal-prep hacks, delicious high-protein desserts and junk-food classics (like his healthy KFC-style chicken), this guy knows his way around the kitchen. Take a look for yourself if you don't believe us… @niallkirkland
Click to jump straight to the nutritionals.
Ingredients
45g oat flour (blended oats)
1 egg – beaten
Approx. 40g of a jam of your choice.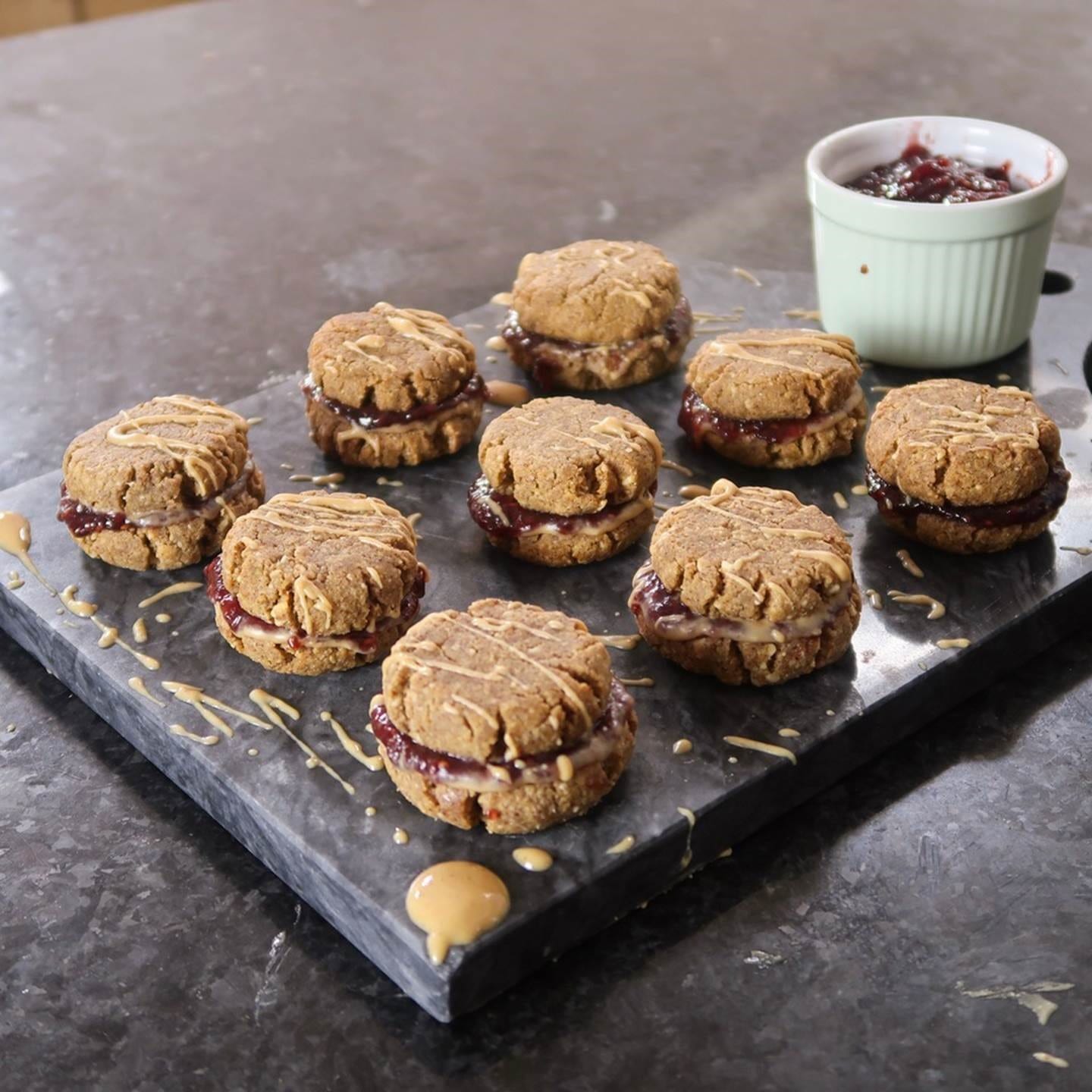 Method
1. Preheat your oven to 175°C/350°F.
2.  Mix together the Rice Protein Peanut Butter, oat flour, egg and Organic Coconut Sugar in a large mixing bowl.
3. Next, roll the mixture into 12 evenly shaped balls and place them on a baking tray lined with parchment paper.
4. With a spatula or the palm of your hand, press down the balls to flatten them into cookie like shapes — roughly 1 1/2" wide.
5. Bake your cookies in the oven for 12 minutes before taking them out — leave them to cool for 5 minutes.
6. Next, add a drop of melted peanut butter on to half of the cookies.
7. Finally spread on a spoon of jam and then place the other cookie on top.