Reading Time:
8
minutes
Top 8 Healthy Snack Recipes!
By Myprotein Writer Heather Geary
Living a busy lifestyle does not always comply with your fitness goals when it comes to nutrition.
Eating on the go is a health-damaging habit of those commuting, running to college, university, wo
rk – and conveniently enough, most places have tempting vending machines with tons of sweets and chocolate readily available.
But you don't have to fall into temptation!
I've compiled a list of simple, tasty healthy snack ideas to throw into your bag that allow you to satisfy both your hunger and your sweet tooth without feeling guilty!
As an added bonus, most of these are packed full of protein and essential vitamins and minerals that will benefit your fitness goals!
Low in fat and packed full of protein, these egg white muffins will keep hunger pangs at bay.
Added bonus: they are simple and quick to make!
Ingredients:
1) A carton of egg whites/separate egg whites from yolks
2) Your choice of filling, e.g. – onions, spinach, bacon, mushrooms…
3) Cottage cheese (can be added for a more dense snack!)
---
Method:
a) Preheat oven to 180°C and prepare muffin tray
b) Pour the egg whites into each muffin space
c) Add all of your chosen ingredients
d) Pop in oven for 15 minutes…done!
2) Banana and peanut butter cups
This healthy snack recipe just makes me drool!
These banana and peanut butter cups taste just like ice cream and really satisfy those with a sweet tooth.
Peanut butter contains fitness-friendly healthy fats and contains a natural source of protein – they really do taste like a naughty treat!
Ingredients
1) 1 Banana (or 2,3,4 depending on amount of people)
3) Any additional bits e.g. dark chocolate drops
---
Method
a) Slice a banana into little coin pieces
b) Put a splodge of peanut butter on one slice and place another banana slice on the top
c) Add any additional bits – Maybe squeeze some dark chocolate drops in the peanut butter
d) Pop in the freezer for half an hour
…Voila! Peanut buttery ice cream goodness.
---
TIP: If you're impatient like me, it's worth noting that they taste just as good without freezing them!
3) Granola & Greek Yoghurt Cups with Whey Protein
This is one of the easiest snack ideas…
Greek yoghurt is full of natural protein compared to  regular yoghurts that tend to have more sugar. It's also thicker and creamier in texture and will keep you fuller for longer!
The added protein scoop makes it a perfect snack to reach your daily protein intake goals… delicious!
Ingredients:
1) Greek yoghurt
2) Protein flavour of your choice! e.g. Impact Whey Protein, Impact Diet Whey Protein, Casein Powder
3) Additional toppings e.g. nuts or nut butters, seeds, fruit etc
---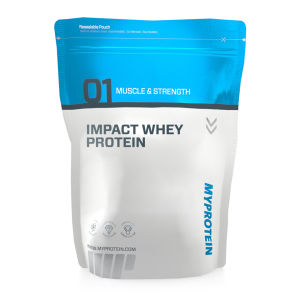 Method: 
a) Simply pop a scoop of your chosen protein powder into your yoghurt and mix
b) Add any additional toppings – maybe a delicious spoonful of peanut butter for a boost of healthy fats!
4) Banana and egg pancakes
Pancakes with only two ingredients (well three… including the oil to cook them in)
Eggs are high in quality protein and contain all of the essential amino acids, acting as effective building blocks in the body!
Bananas are a great source of potassium which could help to protect against heart attack and stroke. They've also been proven to help fight depression as they contain high levels of tryptophan which is converted to serotonin in the body.
A little bit of coconut oil provides a great source of healthy fat that can contribute to weight loss, maintaining cholesterol levels, hair and skin care, an immune system boost and stress relief… Enjoy!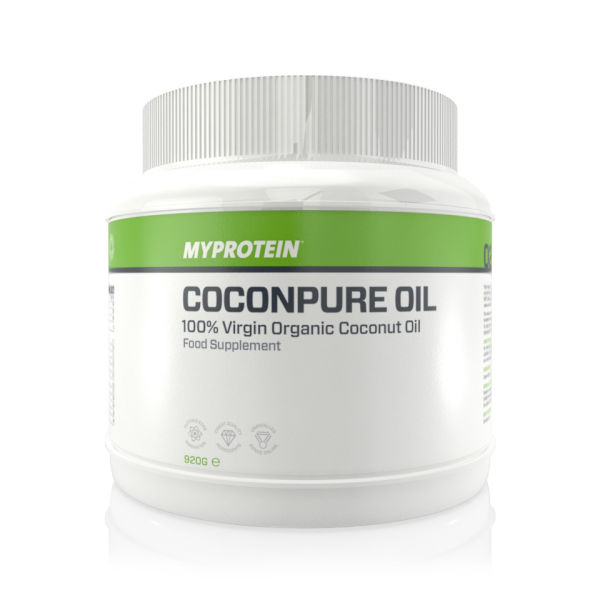 Ingredients:
1) Two medium/large eggs
2) 1 large banana
3) 1 Tbsp Coconut oil
---
Method:
a) Preheat a frying pan and add your coconut oil
b) Blend two eggs and a large banana until smooth – make sure there are no lumps
c) Pour into heated pan, and cook like a normal pancake!
5) Oat and raisin cookies
Only three ingredients are needed for this delicious, oat-textured snack.
These cookies have none of the added artificial ingredients that most regular cookies have – just naturally delicious foods.
Raisins are high in iron which help keep anaemia at bay, in addition to containing a great source of fibre and even have a positive impact on eye and dental health.
Rolled oats are a great source of 'slow releasing' complex carbohydrates that to satisfy your hunger pangs. Additional protein from rolled oats will also keep you full and satisfied and contribute to the maintenance of lean muscle mass!
Ingredients:
This recipe is quite lenient with serving sizes – it is easy to estimate your measurements depending on how many people you are making them for.
Obviously, don't eat too many – a normal cookie size for each one would be a sensible approach!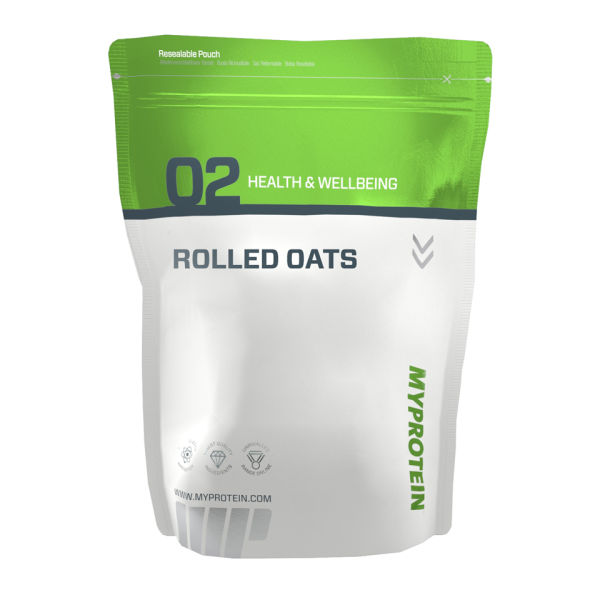 1) 1 or 2 large bananas
2) A handful of raisins
3) Roughly 50g Rolled Oats per person
(the amount I'd usually have as a normal breakfast measurement)
---
Method:
a) Preheat oven to 180°C
b) Simply mash a banana and add your rolled oats and raisins
c) Roll into little balls and press flat into a cookie shape
d) Pop in the oven for 10-15 minutes!
6) Peanut butter smoothie
Everyone has heard of a smoothie – they're quick and convenient and you can pack them full of the things you need, try this recipe for a smoothie that will keep you full and prepare you for your day. Full of essential healthy fats and protein, not to mention great tasting!
Whats great about making smoothies if you can customise them to however way you want depending on your individual goals or needs.
Ingredients:
1) 1 scoop of Impact Whey Protein:
I love Chocolate flavour but it is completely your choice to experiment with Myprotein's huge flavour range!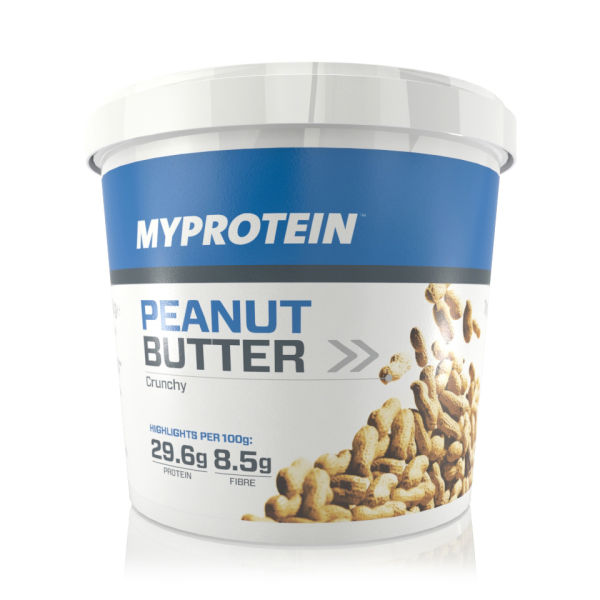 2) 250-300ml Almond milk
(or your preference!)
3) 1 tablespoon peanut butter
(or a little bit more…)
4) 1 medium/large banana
---
Method:
a) Simply blend all ingredients together and you're done!
Simple, quick, tasty, nutritious!
These are absolutely packed full of protein and really easy to make!
The combination of turkey steak and egg ensures these healthy snacks are packed full of protein!
Turkey is such an under-rated, tasty lean meat that will keep you satisfied until your next meal.
Eggs are incredibly versatile, high-protein foods that will also satisfy your hunger and taste buds.
… and just for the sake of it, why not add a bit of  cheese and onion give it that extra flavour!
Ingredients:
1) 1 or 2 Turkey steaks – chopped into pieces
2) 1 egg per 'cup' – however many you'd like to make!
3) Additional ingredients e.g. Spinach, cheese, red onion, etc
---
Method: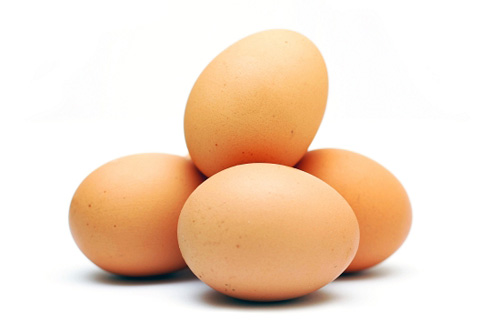 a) Preheat the oven to 180°C
b) Using a muffin tray, place the pieces of turkey a long the bottom of each section
b) Layer your chosen ingredients on top of the turkey
c) Crack an egg on top of each muffin section – the egg white should spread down and secure the muffin shape whilst cooking
d) Pop in the oven for 20-25 minutes and you're done.
Kale is a nutritious, healthy super food with a significant amount of proven benefits! For example:
– It is loaded with antioxidants such as beta carotene (great for immunity and overall health) and quercetin (an anti-inflammatory)
– Kale also has high levels of vitamin c –  in fact, it's the best sources of vitamin c in the world.
These kale crisps taste just like ordinary crisps but are a much healthier alternative!
Ingredients:
1) Washed and dried Kale – it makes it easier ro remove the leaves off the stems before hand!
Your choice of measurement depending on how many you'd like to make!
---
Method:
a) Pre-heat oven to 180°C and line a baking tray with baking paper
a) Simply place your kale on the tray and spray with a low calorie spray to ensure an extra 'crunch'
b) You can sprinkle with a spice of your choice or maybe some mozzarella cheese!
c) Bake for 10-15 mins or until crisp.
…Enjoy!
Our articles should be used for informational and educational purposes only and are not intended to be taken as medical advice. If you're concerned, consult a health professional before taking dietary supplements or introducing any major changes to your diet.