Panicos Yusuf is one of the biggest names in British Muay Thai, with impressive career highlights including being a two-time Muay Thai world champion.
Originally from Cyprus, he now lives in Stockport and splits his time between fighting for the 'One Championship' organisation, in Asia, and being the head coach at his 'All Powers GYM'.
This summer, he'll be using his professional expertise, in and out of the ring, to guide our very own bars, foods, & snacks category manger, Punit Pandit, through an intense 8-week challenge.
We caught up with him to find out exactly where his passion for Muay Thai began and how it's impacted his life beyond his own imagination.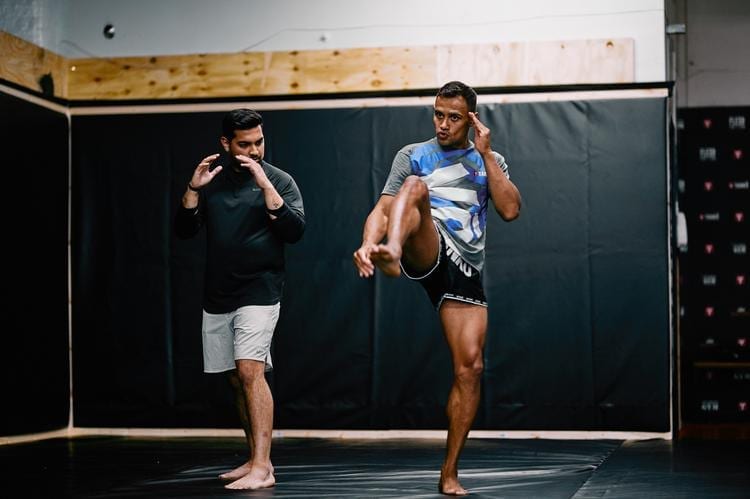 Were you an active child?
If you listen to my mum, then I was hyperactive! Yes, I was an active child; growing up in Cyprus there was a lot of space and freedom to be enjoyed so I was fortunate in that I could roam about and explore a lot. I was always into physical activities, riding my bike and swimming in the sea in my free time, whilst at school, I was in the basketball, volleyball and football teams.
When did you first discover Muay Thai? 
At 16 I discovered Muay Thai quite by chance whilst training in a local weights gym. After my first lesson, I knew this was the sport to me and I signed up for my first fight straight away fighting after two months of training. Once I had discovered Muay Thai all other activities took a back seat as I trained every day, twice a day during fight camps.
Did you instantly take to Muay Thai or did your passion for it develop over time?
I was a natural at Muay Thai and picked it up relatively easily. That said, this is an incredibly varied sport which has its roots in a whole culture and even after almost 20 years and in excess of 70 fights (amateur and pro) I never stop learning.
What are your favourite things about Muay Thai?
The best thing about Muay Thai has to be of course meeting my wife through Muay Thai! I love the fact that the training is so hard and, as I say to my students, once you go through Muay Thai training everything in life seems easier in comparison. In addition, the whole Muay Thai community is amazing. All Powers Gym is more than just a gym it has a real sense of family and community and I feel that this comes from being based on a sport with such a rich cultural aspect.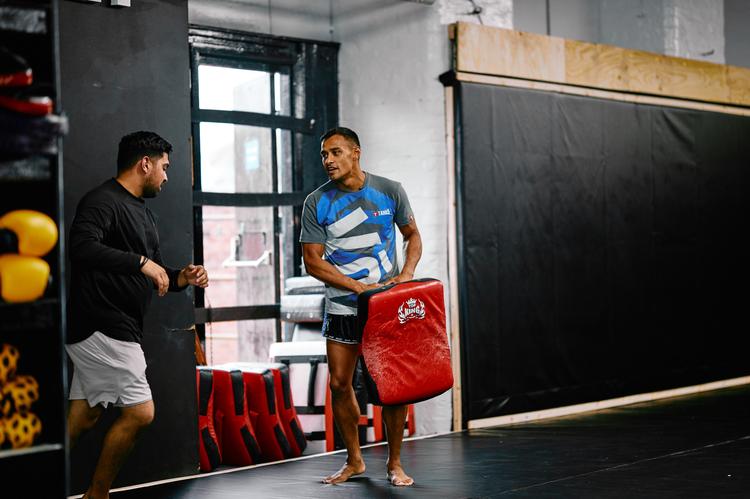 You've been lucky enough to fight all over the world. Where's the best place you've competed?
Lately, a lot of my fights have been in Aisa, as the organisation that I fight for, One Championship is based in Aisa. This is fantastic as I visited the Philippines for the first time and met some family that I had never met before. However, nothing can beat fighting on home turf, not least for the support that I receive from my friends, family and supporters. They can watch me in person rather than via the internet thousands of miles away. So it has to be 'up north' in the UK.
Who was your toughest opponent? And why?
I have had many tough opponents as I always want to test myself and can never be accused of taking an 'easy fight'. The majority of my opponents have been more experienced, Thais with 200+ fights! The toughest fight for me was my first fight back after becoming a new dad, lack of sleep, and feeling that I hadn't prepared properly meant that I was nervous before the fight. However, as soon as the bell went and I threw my first combination I was home and back in familiar territory. Yes, I won and I am sure my two-month-old daughter (now 7) had no idea what she had put me through.
Later that same year I took part in an eight-man tournament in Ireland at a weight division above my usual, so I was the smallest contender. I made it through all three tough three-round fights in the night and won. It was noted on social media that I must have been confident to get through as I had a fresh pair of Thai shorts for every fight. I say it was just an organised corner team!
How have you found the transition from fighter to coach?
Most of my career has been as fighter and coach as even when I was 16 in Cyprus I was coaching our junior fighters. I am fortunate in that I have a great network around me so when I am away for fight camp in Thailand the classes and gym run smoothly.
What's the hardest part of Muay Thai?
Apart from the physical side of really pushing myself through training and the food deprivation as I cut weight, I would say the hardest part for me is being away from my family during my month-long fight camp in Thailand.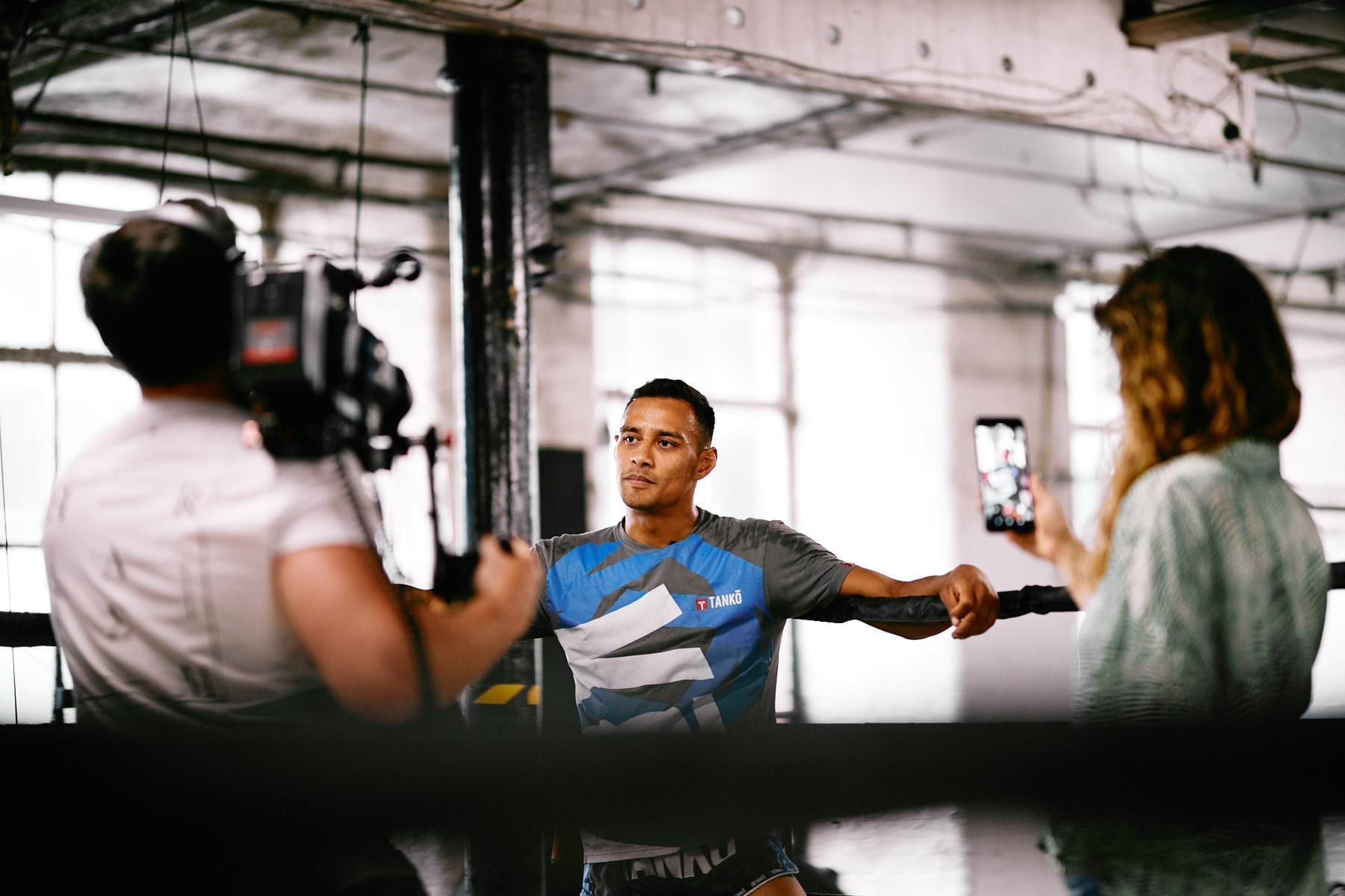 Is there a fighter that you looked up to growing up?
There are many great Muay Thai fighters but I never aspired to be one of them, just to be the best that I could be.
Can you imagine your life without Muay Thai?
No, as my family, friends, livelihood, hobby, social life and escape are all intertwined into Muay Thai. I am fortunate in that I earn my living through a sport that I love and also have the support of my family and friends.
Would you recommend that people try Muay Thai?
Yes, I would definitely recommend that people give Muay Thai a try. However, I am a realist and know that it is not for everyone. It is a very physical sport and I would recommend that beginners push themselves outside their comfort zone, whilst also listening to their body.
I think it is becoming more widely known nowadays and with promotions from organisations such as One Championship and Muay Thai Grand Prix holding huge quality productions the sport will gain more exposure.
Want to see the action as it happens? Make sure to follow @myprotein to stay up to date.