By Hebe Burton
Burtons Bakes | www.healthyhappyheebs.wordpress.com
If you've never had a crack at protein baking, you really are missing out on the healthiest, protein packed treats possible. Baking with protein might sound like a mission.
You might have heard horror stories of people pulling slabs of cardboard-textured 'cakes' from their ovens…But follow a few simple rules and you'll be turning out your own protein recipes in no-time!
---
Baking with Whey Protein 

Actually – you can bake with almost any type of protein powder – some work better than others and some definitely taste better!
Whey is the most commonly bought, and therefore most peoples' preferred option. However, it's advisable to pair whey with another protein e.g.casein, pea protein, brown rice protein or beef Protein (CarniPro) for best results, as using just whey can possibly produce dry cakes – but works wonders if mixed!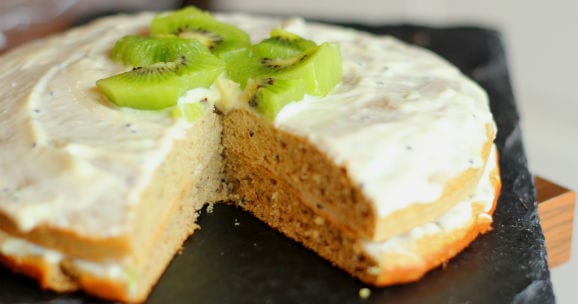 If opting for dairy free, beef protein is definitely a recommended option, due to the moist texture it provides once cakes are baked!
For vegan, go for our Chocolate Vegan Blend! Avoid using high quantities of unflavoured veggie proteins as the flavour can be difficult to disguise if you are new to protein baking.
However you can bake with just whey. Here's an easy staple recipe:
? 30g Whey protein
? 30g Coconut flour
? 120ml Egg whites
? 45g Flour
? 80g Quark
? 80ml Almond milk
? 1-2 tbsp Flavdrops
? 1 tsp Baking powder
? (optional: 1-2 tbsp pea protein isolate)
Preheat the oven to 180C, blend all the ingredients together and bake for 20-25 minutes or until done!
---
Other Essential Ingredients/goodies!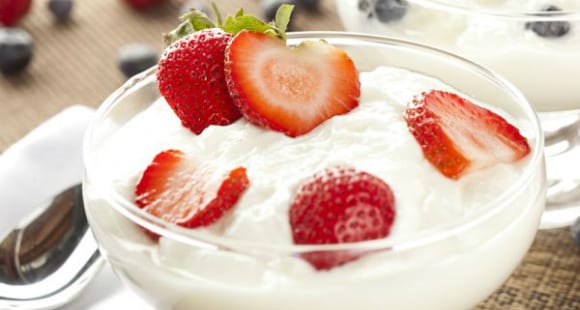 #1: Flour
You can use pretty much any flour: oat flour, buckwheat flour, spelt flour, coconut flour, almond flour, fat reduced nut flours. The larger the ratio of flour to protein powder, the better the cake is likely to turn out. A 2:1 ratio of flour to protein will work well!
Note: take care when using coconut flour. This is very high in fibre, making it a highly absorbent flour which can dry the cake out.
#2: Binders
Eggs would be the preferred option – whole or just the white, these will also boost the protein content as well as binding the cake together. For a vegan option, use flax meal.
Liquid: Ideally a milk (low fat coconut, almond milk, or dairy) or sugar free syrup, but water can be used too if you're really skimping on the macros!
#3: Moisteners
These are essential!
? Vegetable/fruit purees
? Quark
?  Greek yoghurt
These are all brilliant for keeping your cake moist and avoiding the 'cardboard effect', and depending on what you opt for, can add sweetness and flavour too.
Try mashed banana, pumpkin puree or apple puree!
#4: Sweetener
?  Sugar free syrups (MYSYRUPS)
?  Stevia
?  Xylitol
These all work brilliantly for sugar free options. Coconut sugar, honey and agave are also good low GI alternatives, but are still high in carbohydrates and will ramp up the calories of your cake!
#5: Baking powder
#6: Optional Goodies!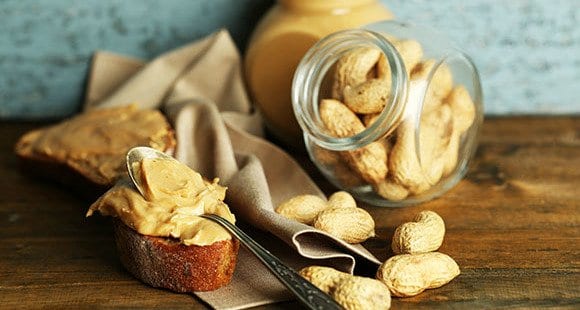 Fats:
? Whole eggs are all good sources.
These can be omitted as they will ramp up the calories of your cake, but fats do add extra flavour.
---
Get Creative with protein baking!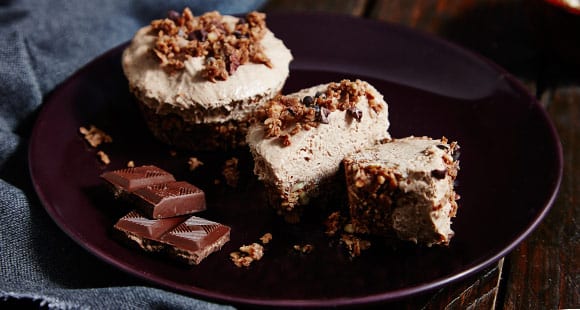 Make our Peanut Butter Chocolate Cheesecake – It's GLUTEN FREE!
Add in:
? Flavouring drops/extracts eg. Vanilla, caramel extract, our range of FlavDrops
? Spices such as cinnamon, nutmeg, ginger
? Dried fruits eg. Goji berries
? Chopped nuts and seeds
? Chocolate chips
? Chopped fruit – whole blueberries are amazing..they turn into little pockets of blueberry jam!
? A blob of your favourite nut butter to the middle
? A chunk of dark chocolate to the middle – best when eaten warm or heated in the microwave!
---
Add an icing to your protein cake
A simple protein frosting can be made by mixing cream cheese, greek yoghurt, quark or coconut yoghurt with casein protein powder and sweetener of choice! It really is as simple as that.
Add sprinkles and a dusting of cocoa for extra aesthetic points!
---
Take Home Message

Enjoy getting creative and indulging in some guilt-free desserts!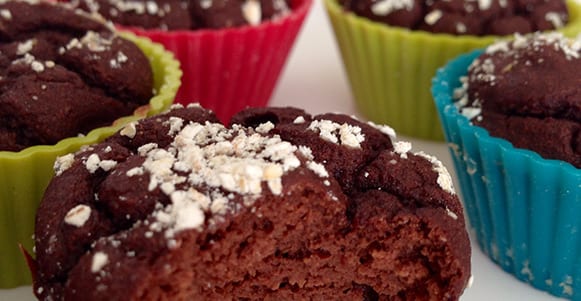 Our articles should be used for informational and educational purposes only and are not intended to be taken as medical advice. If you're concerned, consult a health professional before taking dietary supplements or introducing any major changes to your diet.