The quickest, easiest protein mug cake you've ever made.
Made in minutes, this sticky, sweet protein mug cake will curb your cravings without jeopardising your macro-goals.
Click to jump straight to the macros.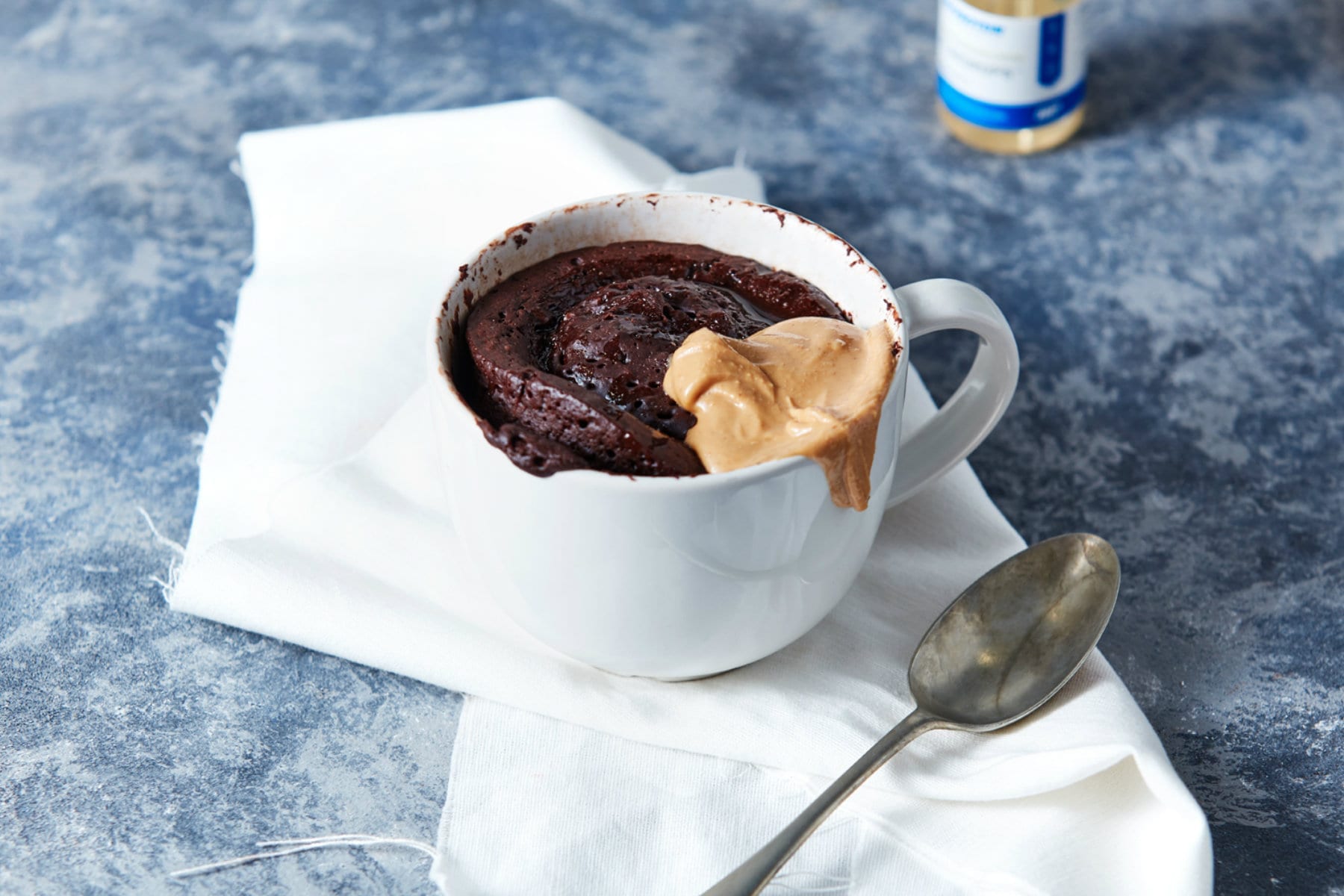 Ingredients
1 scoop Impact Whey Protein (we used Sticky Toffee Pudding flavour, but you can use your favourite)
1 egg white
¼ tsp. baking powder
1 tsp. sweetener
2 tbsp. skimmed milk or almond milk
Sugar-Free Syrup (we used Butterscotch flavour)
5 drops Flavdrops (we used Toffee flavour)
1 heaped tsp. Cashew Butter for the centre (optional)
Method
1. Mix all the dry ingredients in a mug with a fork until no lumps remain.
2. Add in the egg white and milk and mix the mug cake batter until smooth.
3. Now's the time to drop in any extras for the middle – try a heaped tablespoon of your favourite nut butter.
4. Microwave for around 1 minute on high (give or take some time depending on your microwave). Keep an eye on it – if it starts to bubble over the top, stop microwaving and press the batter back into mug with a fork, then continue microwaving.
5. When finished, the cake should be cooked but still very moist. Now smother it in Sugar-Free Syrup. Yum!
Want to see more health and fitness recipes?Check 'em out here!
Give these healthy dessert recipes a try...
Nutritional info per serving:
| | |
| --- | --- |
| Calories | 126 |
| Total Fat | 2g |
| Total Carbohydrates | 2g |
| Protein | 24g |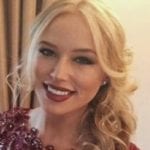 Jennifer Blow has a Bachelor's of Science in Nutritional Science and a Master's of Science by Research in Nutrition, and now specialises in the use of sports supplements for health and fitness, underpinned by evidence-based research.
Jennifer has been quoted or mentioned as a nutritionist in major online publications including Vogue, Elle, and Grazia, for her expertise in nutritional science for exercise and healthy living.
Her experience spans from working with the NHS on dietary intervention trials, to specific scientific research into omega-3 fatty acid supplementation and also the effect of fast foods on health, which she has presented at the annual Nutrition Society Conference. Jennifer is involved in many continuing professional development events to ensure her practise remains at the highest level. Find out more about Jennifer's experience here.
In her spare time, Jennifer loves hill walking and cycling, and in her posts you'll see that she loves proving healthy eating doesn't mean a lifetime of hunger.