Who says you can't have dessert for breakfast? Especially when it's this macro-friendly.
---
Our recipe queen @healthy_floflo is back with another incredibly simple breakfast idea to shake up your morning routine.
Made in a few easy steps and with just 5 ingredients, you really can start your day with a delicious dessert that packs in 27g of protein. Talk about a sweet set-up for all your activities.
Serves 1
Ingredients
3 tbsp. light cream cheese
100ml black coffee (cold)
4 Ryvita crispbreads
Unsweetened cacao to dust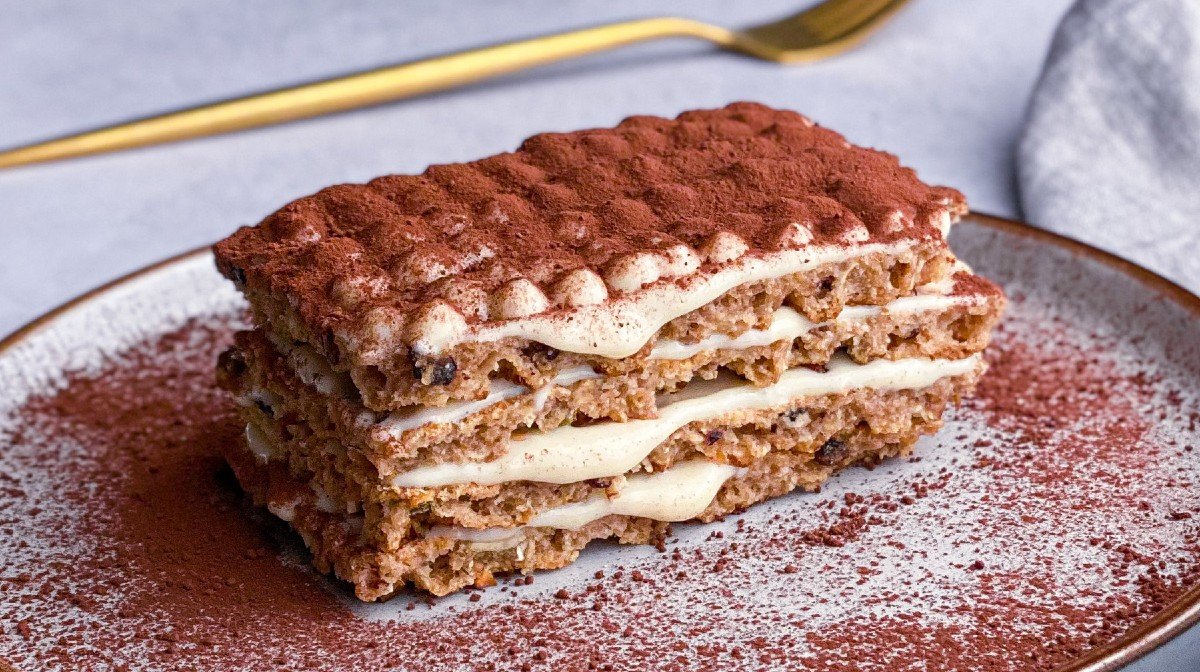 Method
1) First, mix the cream cheese and protein powder together in a bowl until you have a smooth consistency.
2) Next, pour the cold black coffee into a shallow dish or bowl and dip each crispbread in, allowing each side to soak up the liquid.
3) Build layers of your tiramisu on a plate — start with a coffee-soaked cracker, then spread a layer of cream cheese filling, and repeat.
4) Dust the top with cacao powder and leave to chill in the fridge overnight.
5) Dig in the next morning! Breakfast has never been so simple or tasted so good.