Great for breakfast or after your workout and absolutely bursting with nutrients, this maca bar recipe makes the perfect everyday healthy snack.
Maca powder, which is from maca root, is super nutrient-dense has a deliciously rich caramel flavour – just made to go with cashew and cacao. And the bonus? These bars couldn't be easier to make.
Check out our whole collection of maca powder recipes.
Makes: 6-8 bars
Ingredients For Our Maca Bar Recipe
Method
1. Place dates, maca powder, rolled oats, cacao powder, melted coconut oil, salt and half the cashew nuts into a blender and process until you have a sticky dough. If the dough isn't malleable enough, add a drop of water to soften it up and process again (do not add too much water, otherwise it won't set).
2. Pour the mixture into a bowl and mix the remaining cashew nuts in by hand (so the bars have a little crunch to them).
3. Line a baking tray with cling film and press the dough into the tray. Freeze for 30 minutes, then cut into bars. Simple!
---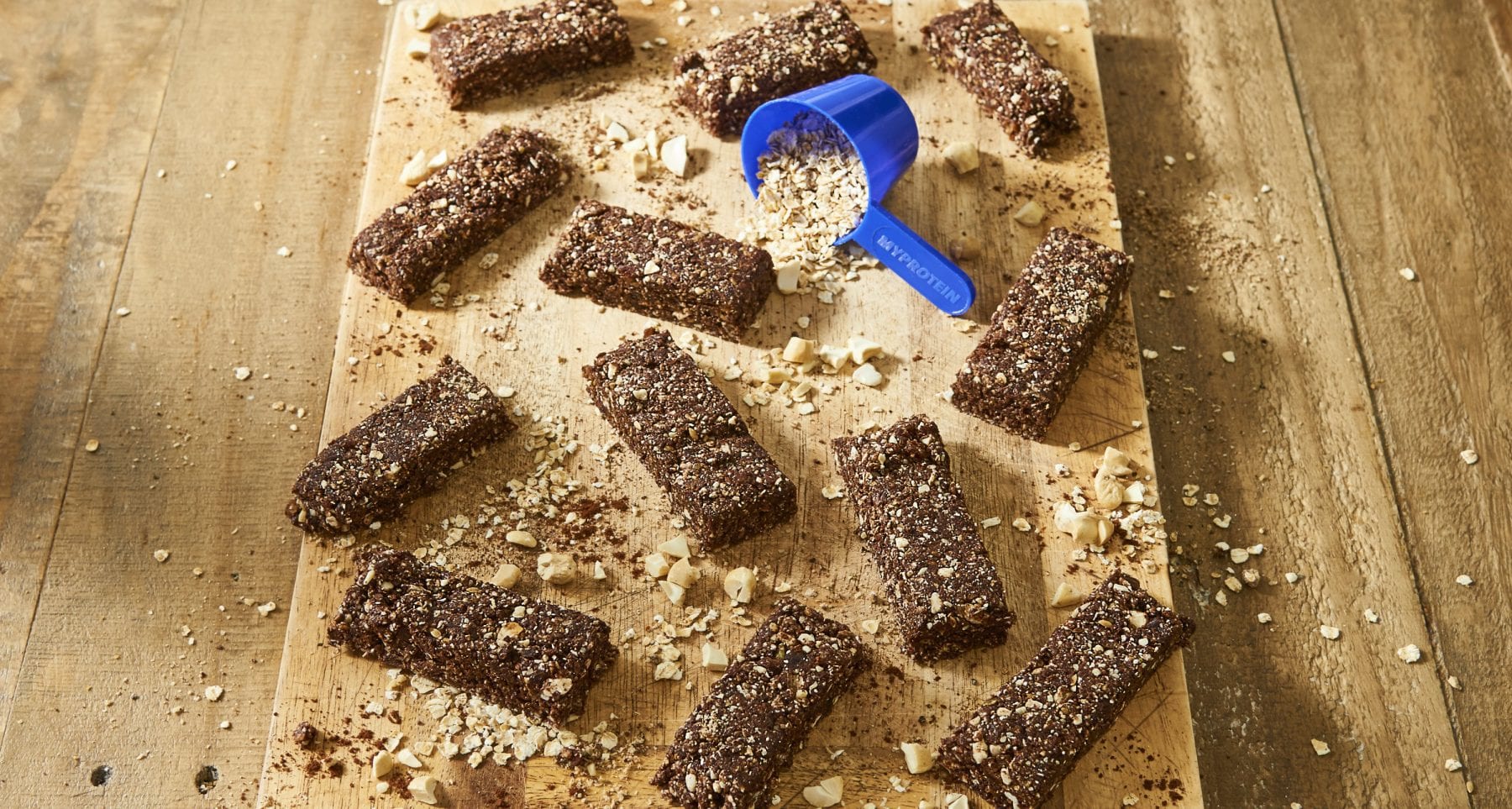 ---
Store in the fridge in an airtight container.
---
Check out more healthy recipes here!