Mix it up this Easter and bake these delicious Easter egg cookies. They're much healthier than regular Easter cookies, made from oats and whey protein – perfect to share this Easter!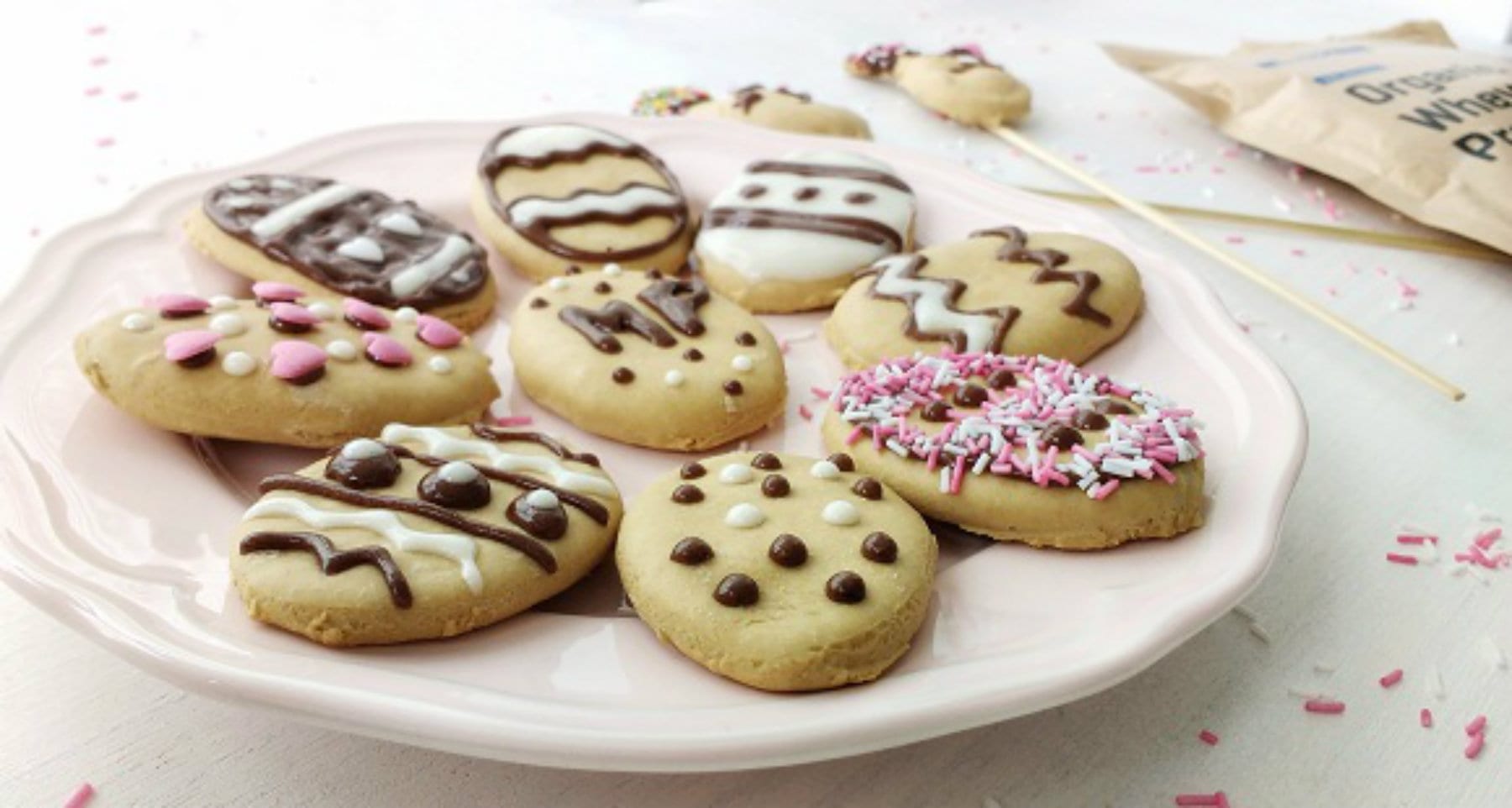 Method
Preheat the oven to 180ºC and line the baking tray with parchment paper.

Add the ingredients for the base in a bowl and knead with your hands until a dough-like texture is formed.

On the surface of the worktop spread a little flour and with a roller begin to roll out the cookies (approximately 1 cm thickness).

Start cutting the Easter cookies using the rim of the protein scoop, squeezing with your fingers to make it egg-shaped.

Place the cookies on the baking tray with parchment paper and bake for approximately 20 min at 180ºC.

Once baked, let them cool on a rack and prepare the protein icing.

Simply mix all the decorative ingredients together and design your very own masterpiece!
---
Enjoy this Easter egg cookie recipe? Try these deliciously healthy recipes next.