Protein Chocolate Pudding
This chocolate protein pudding is low in sugar yet super tasty and super sweet! Sounds strange but by using an avocado as the secret ingredient, you can get the perfect low sugar dessert that's full of essential healthy fats!
Ingredients
To make this chocolate pudding (which can also be used as a chocolate ganache! ) you'll need our protein hot chocolate powder. Apart from creating a perfect cup of hot cocoa, it's fantastic for baking due to its thick consistency! So grab your mixing bowl and these ingredients:
1 Avocado
15 drops of Myprotein Toffee Flavdrops
1 Tablespoon of sweetener
60g, 2 scoops on Myprotein Hot chocolate powder – (this is not the same as using whey protein, but can be substituted for chocolate casein powder)
1 tablespoon of cocoa powder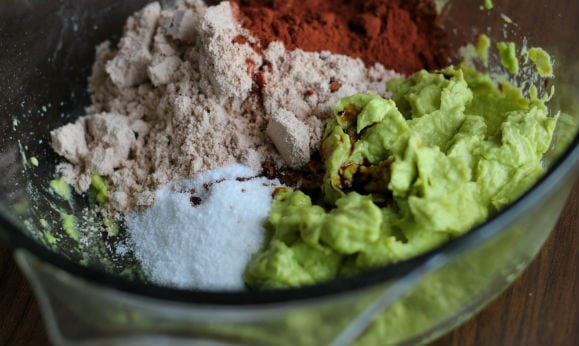 The Preparation
Making this protein chocolate pudding is super simple and takes less than ten minutes!
Step One
Chop your avocado and remove the skin and stone.
Using a hand blender mash and blend the avocado.
Step Two
To your avocado add 1 tablespoon of sweetener Myprotein Flavdrops and cocoa powder and mix well.
Step Three
Add in your two scoops of Myprotein protein hot chocolate and stir.
The reason for using Myprotein Hot chocolate is because this stuff is made from milk protein, this means when added to the avocado mixture you get a thicker and stiffer consistency- which you wouldn't get if you were to use whey protein.
The Eating
Leave to set for a few minutes, add to a dish and top with nuts!
Enjoy!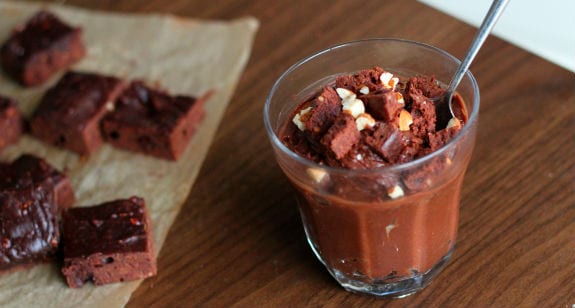 For more recipes click Here.
To Buy Myprotein Protein Hot Chocolate click buy now.