Niall Kirkland's cashew butter curry is everything you need for a quick and easy dinner that turns up the heat – without the guilt. Using cashew butter instead of cream means that your curry will be every bit as creamy as any restaurant dish – except it's actually good for you.
If you're not familiar with Niall already, he's making waves on Instagram with his super-healthy recipes that look just like your favourite junk food. With his meal-prep hacks, delicious high-protein desserts and junk-food classics (like his healthy KFC-style chicken), this guy knows his way around the kitchen. Take a look for yourself if you don't believe us… @niallkirkland
Click to jump straight to the nutritionals.
Makes: 3 servings
Ingredients
1 tbsp. turmeric
1 tbsp. garam masala
1 tsp. cumin
1 tsp. coriander
1 tsp. cinnamon
1 tbsp. extra virgin olive oil
300g chicken breast – diced
1 onion, cut into long strands
3 cloves garlic, finely chopped
200ml passata
1 tin light coconut milk
3 tbsp. Cashew Butter (approx 70g)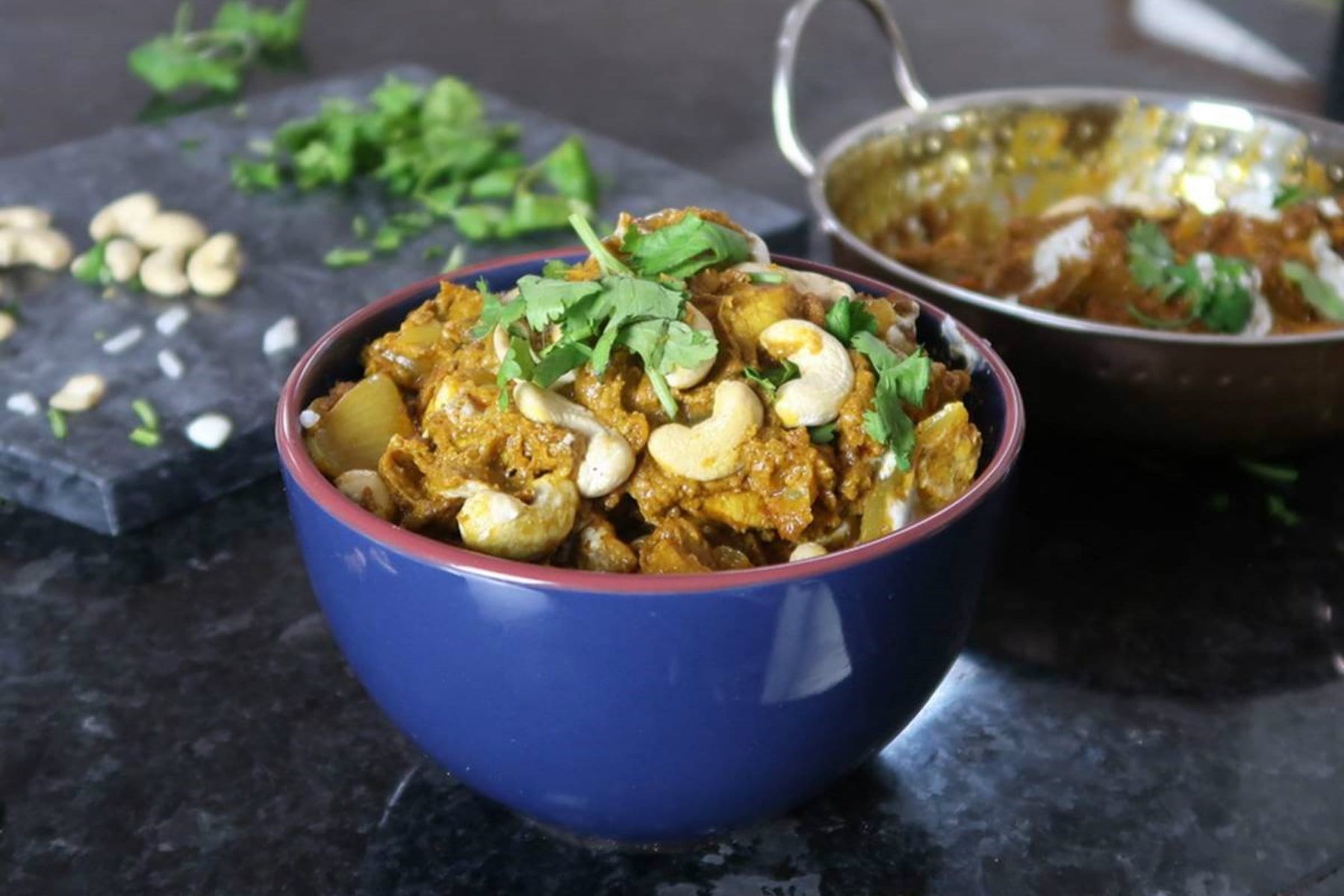 Method
1. First, mix all of your spices in a small bowl.
2. Next, heat 1 tbsp. of olive oil in a large frying pan on medium heat. Add the chicken and half of the spices and fry for 5-8 minutes.
3. When the chicken is cooked, remove from the pan and set aside.
4. Add a glass of water to frying pan and then add onions, garlic and ginger and fry for 3-4 minutes, stirring frequently. If it dries out, add more water.
5. Now, add passata and coconut milk and mix it in with onions, garlic and ginger. Season to taste with salt and pepper.
6. Turn the heat up to high to let the curry simmer and reduce.
7. Once the sauce has thickened, reduce the heat to low and add 3 tbsp. of cashew butter. Stir the cashew butter in well and remove the pan from heat.
8. Serve with white rice and garnish with cashew nuts and coriander.
Enjoy this cashew butter chicken curry recipe?
Check out Niall's peanut butter and Nutella ice cream…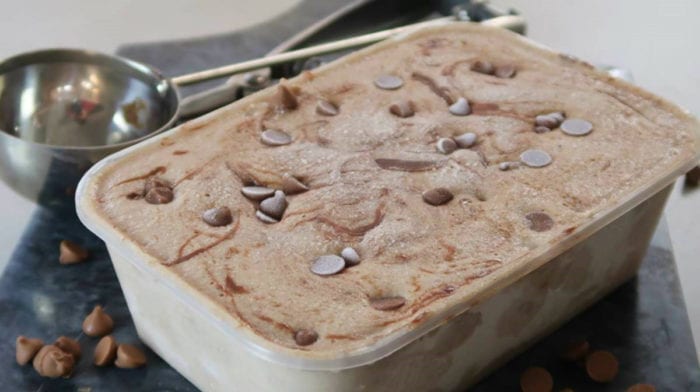 All you'll need is a blender and a sweet tooth...
---
NUTRITIONAL INFORMATION
PER SERVING
---
Nutritional Facts
Amount per serving
| | |
| --- | --- |
| Calories | 662 |
| Total Fat | 24g |
| Total Carbohydrates | 71g |
| Protein | 36g |