Get ahead of the game by keeping the fridge stocked with tasty chicken meal prep. This barbecue chicken and rice meal prep recipe takes under 15 minutes and will keep you full for hours.
Tip: Try a low-carb version by using our low-carb rice at only 7kcal per 100g.
Click to jump straight to the nutritionals.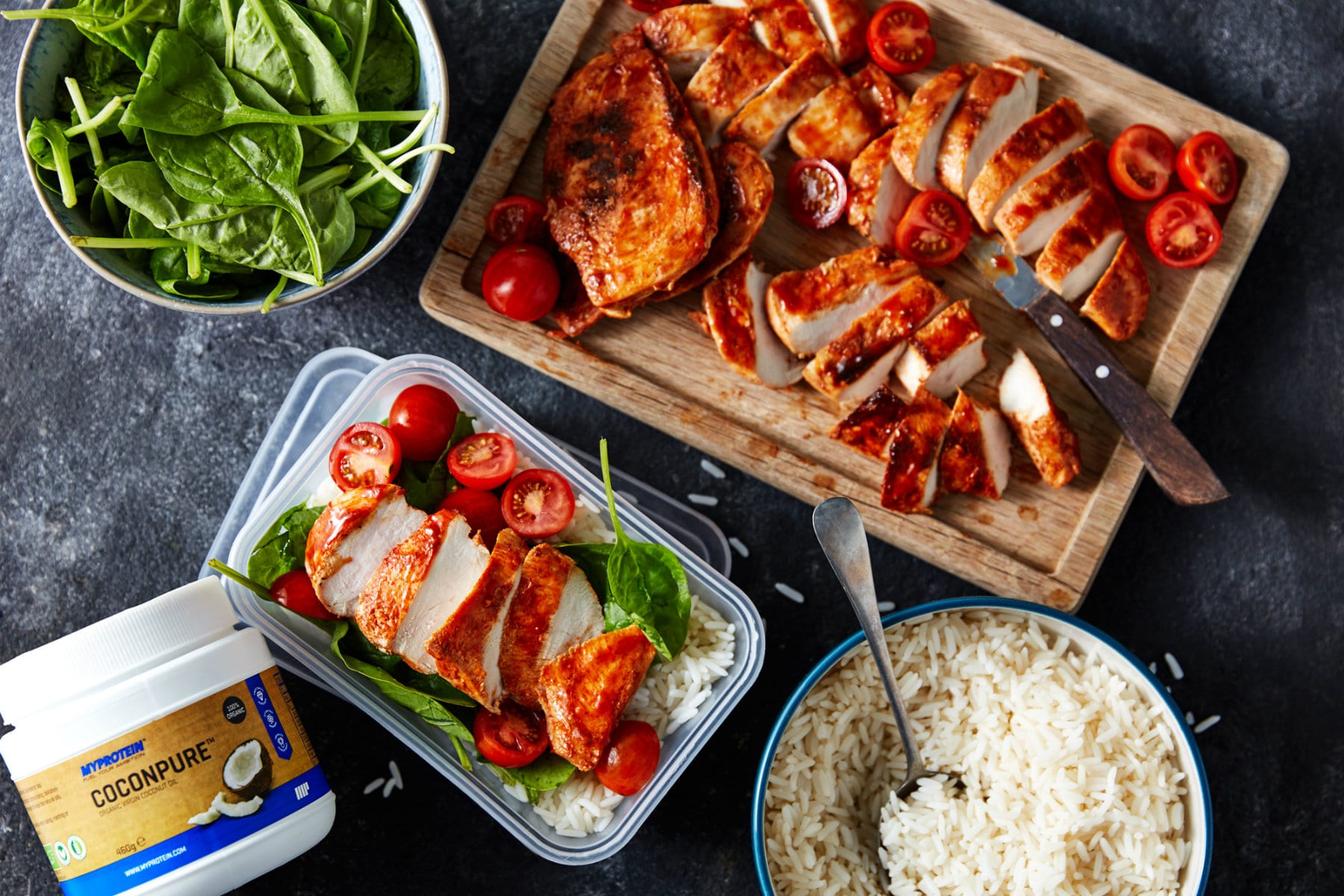 Ingredients
1 tbsp. Coconut Oil
450g cooked white rice
600g chicken breast
6 handfuls spinach
75g sweetcorn
3 tbsp. barbecue sauce
1 tsp. sweet paprika
9 cherry tomatoes
Method
1) Cut each raw chicken breast in half horizontally.
2) Rub the barbecue sauce, paprika, salt and pepper all over the chicken.
3) Add the coconut oil to a hot frying pan or griddle and place the chicken in the pan over a medium heat for around 4 minutes on each side. Turn over and once thoroughly cooked, place on a plate to cool.
4) Add 2 handfuls of the spinach into the base of your plastic Tupperware tubs.
5) Cook rice according to instructions on pack and allow to cool. Fill your tubs on one side.
6) Spoon the sweetcorn on top of the rice and add sliced tomatoes.
7) Finish the prep by adding the cold chicken and place in the fridge.
And there you have it – 3-day chicken meal prep in 15 minutes.
---
Enjoy this recipe? Try more meal prep recipes next.