Go meat-free with our mouth watering Veggie Bean Burgers.
A hearty yet healthy meal which will tantalise all taste buds, plus they're super easy to make!
Check out more delicious vegan and vegetarian recipes!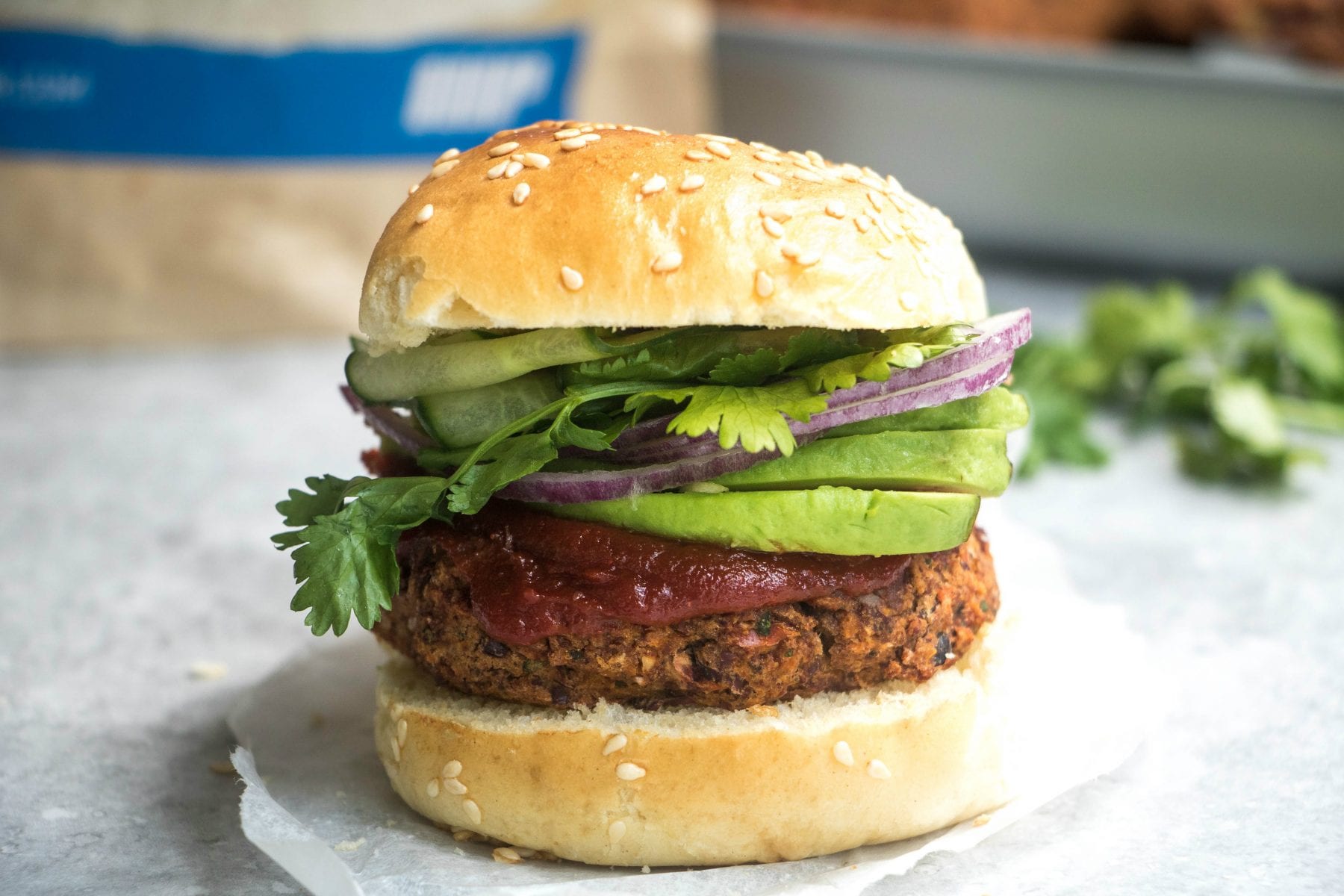 Ingredients
Ingredients
1 can kidney beans drained and rinsed
1/2 red pepper
1/3 red onion
1 clove garlic
1 Salt and pepper
1 Pinch of smoked paprika
1 Fresh coriander
1/4 cup buckwheat flour
2 tbsp tomato puree
2 tbsp Coconut Oil/soy sauce
2 tbsp maple syrup
1 tsp smoked paprika
Method
1. Preheat oven to 180°C.
2. Finely dice the red onion, pepper and garlic clove.
3. In a food processor, combine all ingredients and pulse the mixture until everything is broken down and well combined. The mixture should appear a little mushy, but not completely pureed or smooth.
4. Season generously with some sea salt and black pepper.
5. Mould the mixture into patties (makes around 6 burgers) and place onto a parchment-lined baking tray. Bake for 25 minutes on the middle shelf. Dress your burgers with a little sliced red onion, avocado and sriracha or your favourite hot sauce.
Enjoy this recipe? Check out more delicious vegan and vegetarian recipes!