These vegan party food recipes are big on flavour without being bad for your waistline.
If you're looking for vegan party food recipes, these snacks, big bowls, and desserts are just what you need to share with family and friends.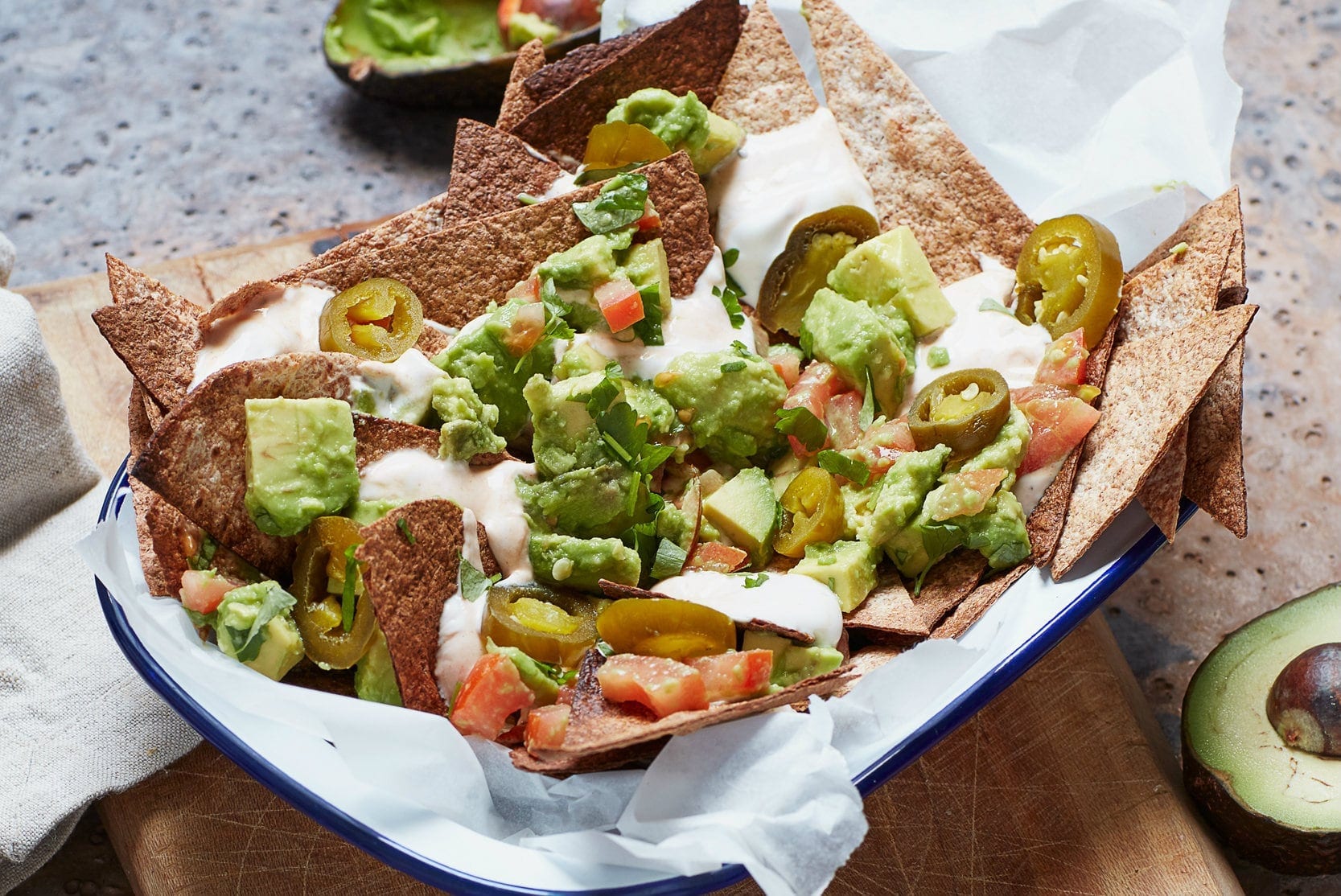 Make your own quick and healthy tortilla nachos – loaded with all the good stuff and perfect for sharing.
2. Homemade Vegan Pesto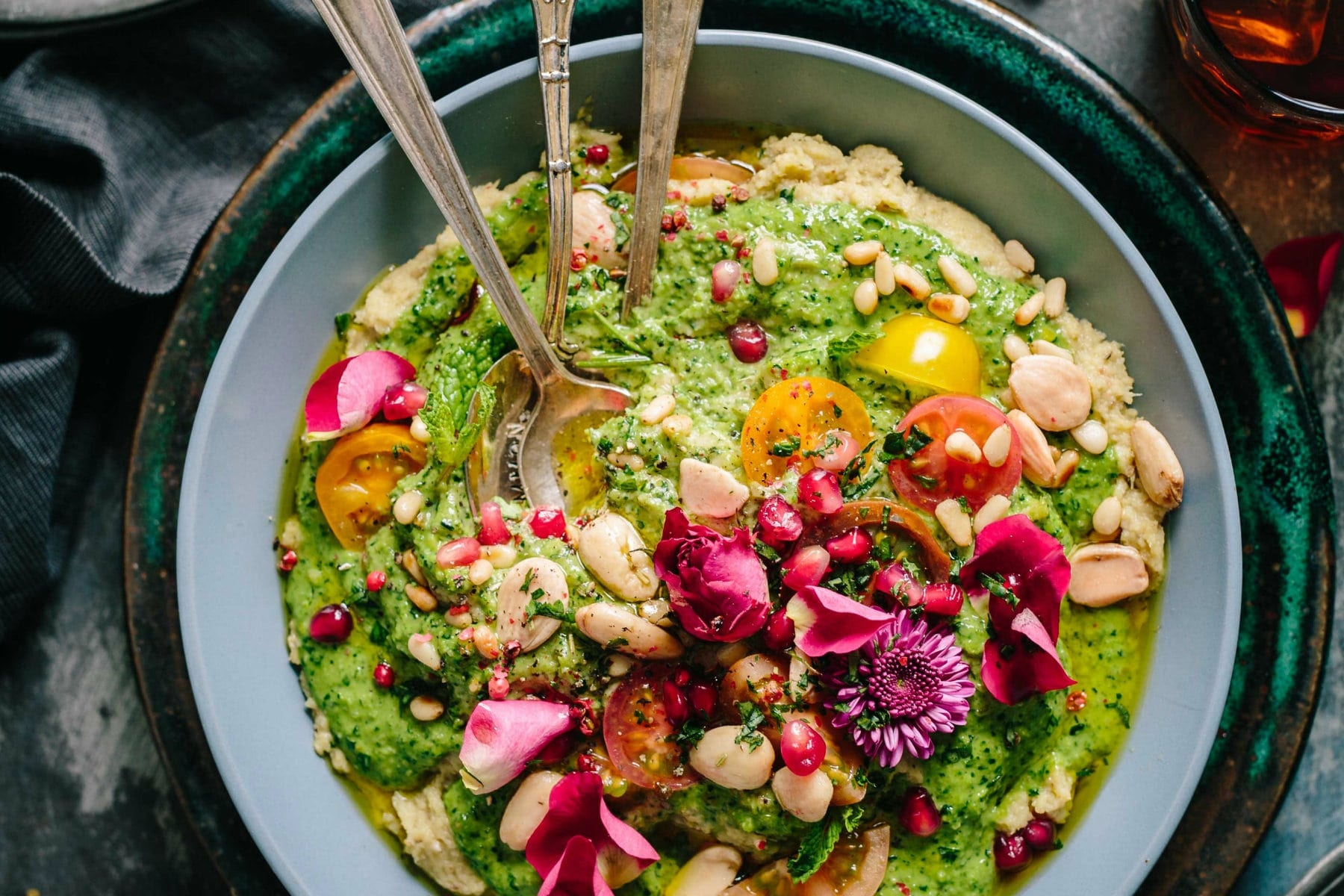 This vegan pesto is super easy to make and tastes much better than the shop-bought stuff. Simply blend the following ingredients together, scraping down the sides of the blender as needed:
Ingredients:
60g basil leaves (2 good handfuls)
100g pine nuts
3 tbsp. nutritional yeast
2 cloves garlic
1/2 tsp. salt
200ml olive oil
1/2 lemon (juice)
All you'll need for this vegan pizza recipe is a blender and an oven – no fancy equipment necessary. The avocado makes the most delicious swap-in for cheese, while the vegan-friendly pesto gives it a punchy kick – perfect for a quick sharer dish.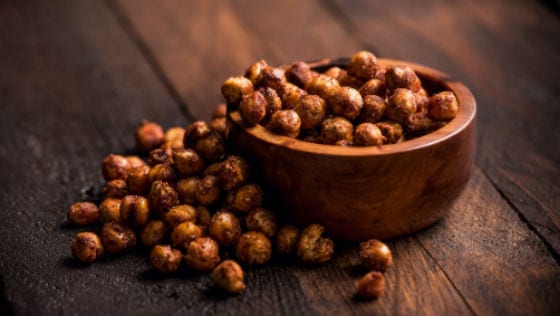 Barbecue chickpeas are super-simple to make and with a third of the fat compared with dry roasted peanuts – the ideal nibble for the centre of your vegan party food platter.
This easy peanut butter fudge recipe cuts out all the nasties – all you'll need are 4 simple ingredients, and they'll go down a storm.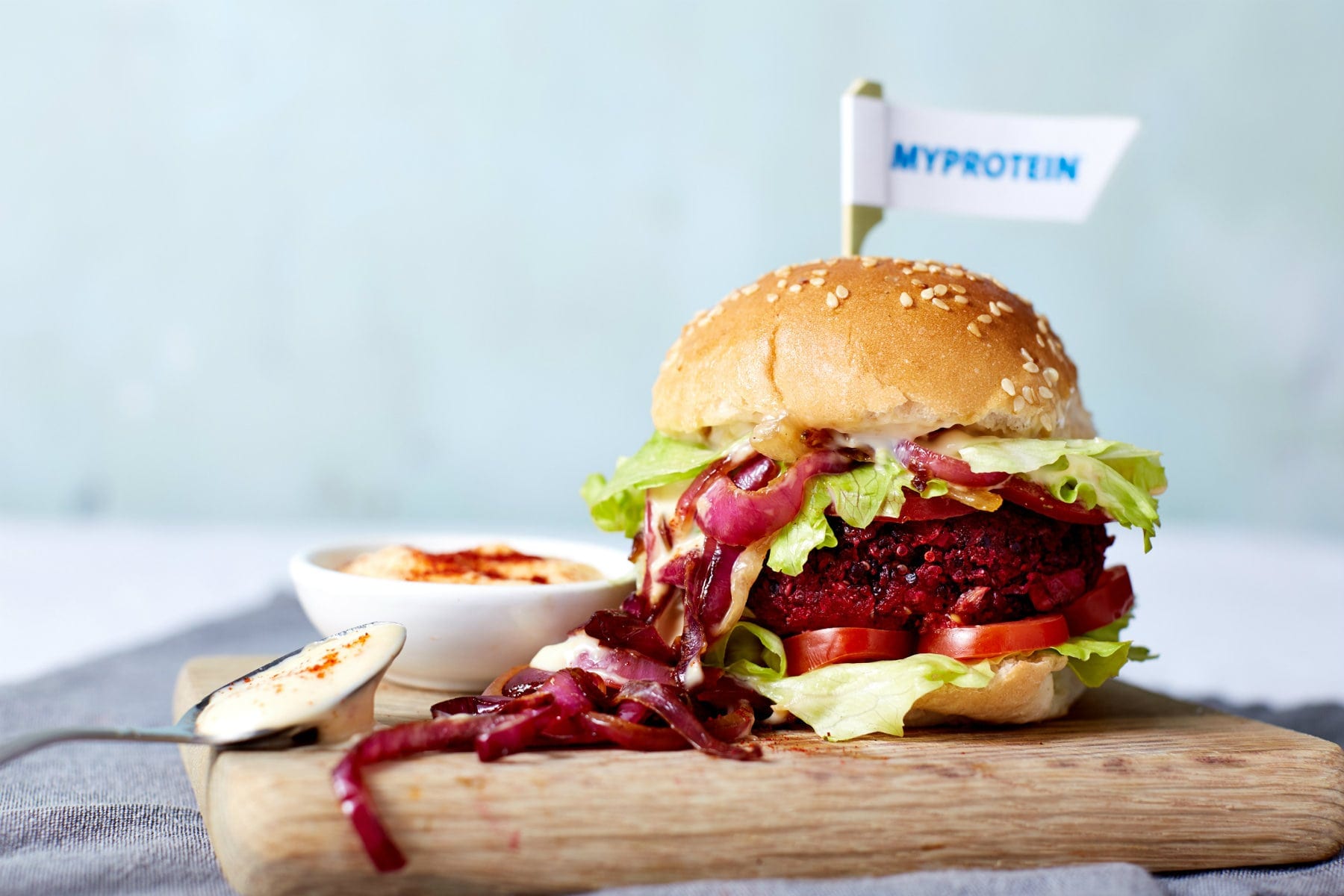 These beetroot burgers can be whizzed up and cooked in 15 minutes flat. Top with a quick DIY vegan burger sauce that everyone will love.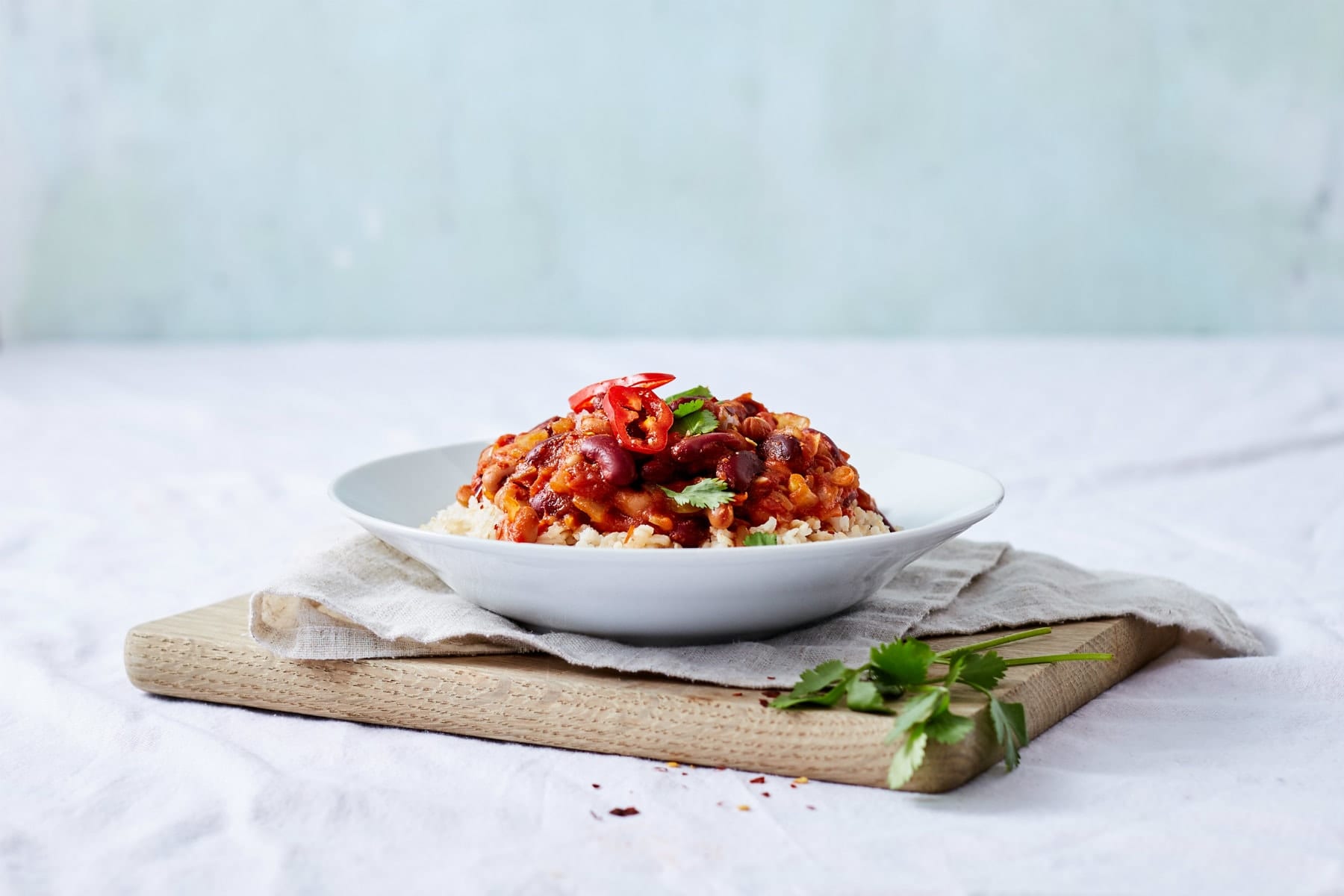 This healthy five bean chilli can be made in 15 minutes – great for when you've got loads to prep.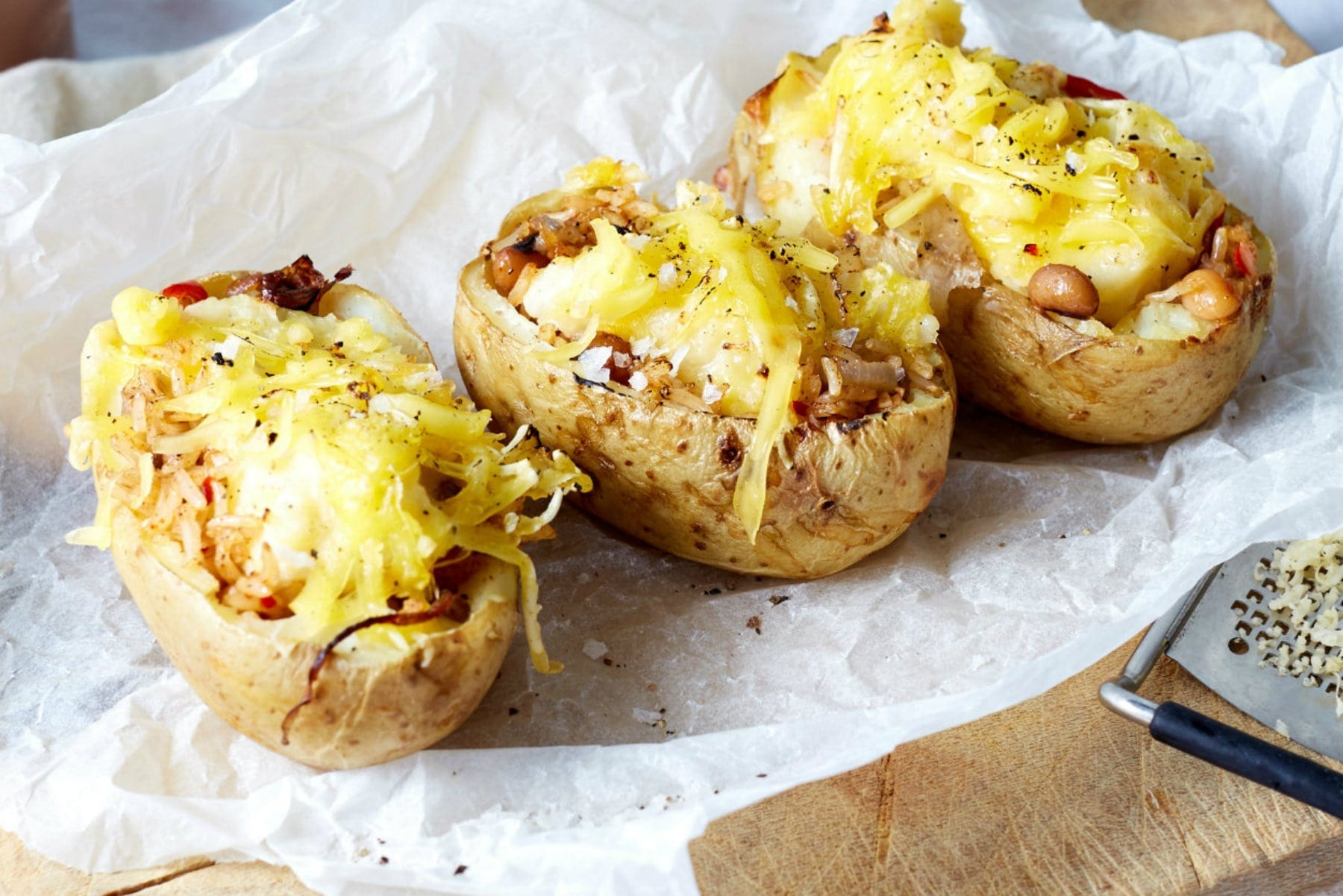 This loaded jacket potato and vegan burrito hybrid combines two of your favourites into one awesome 15-minute meal.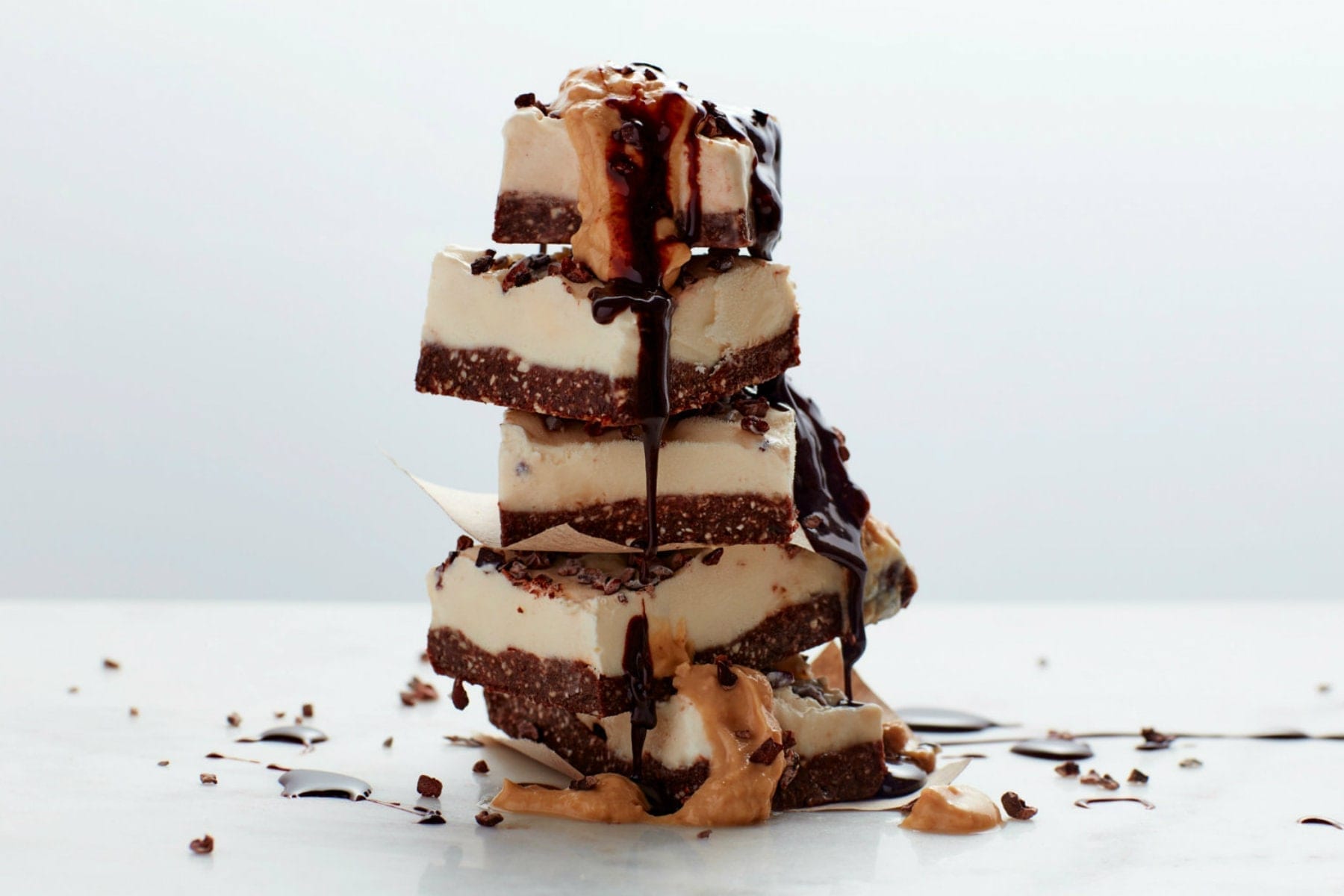 This hybrid's sinfully delicious (but really not that sinful) and packed with natural and nutritious ingredients.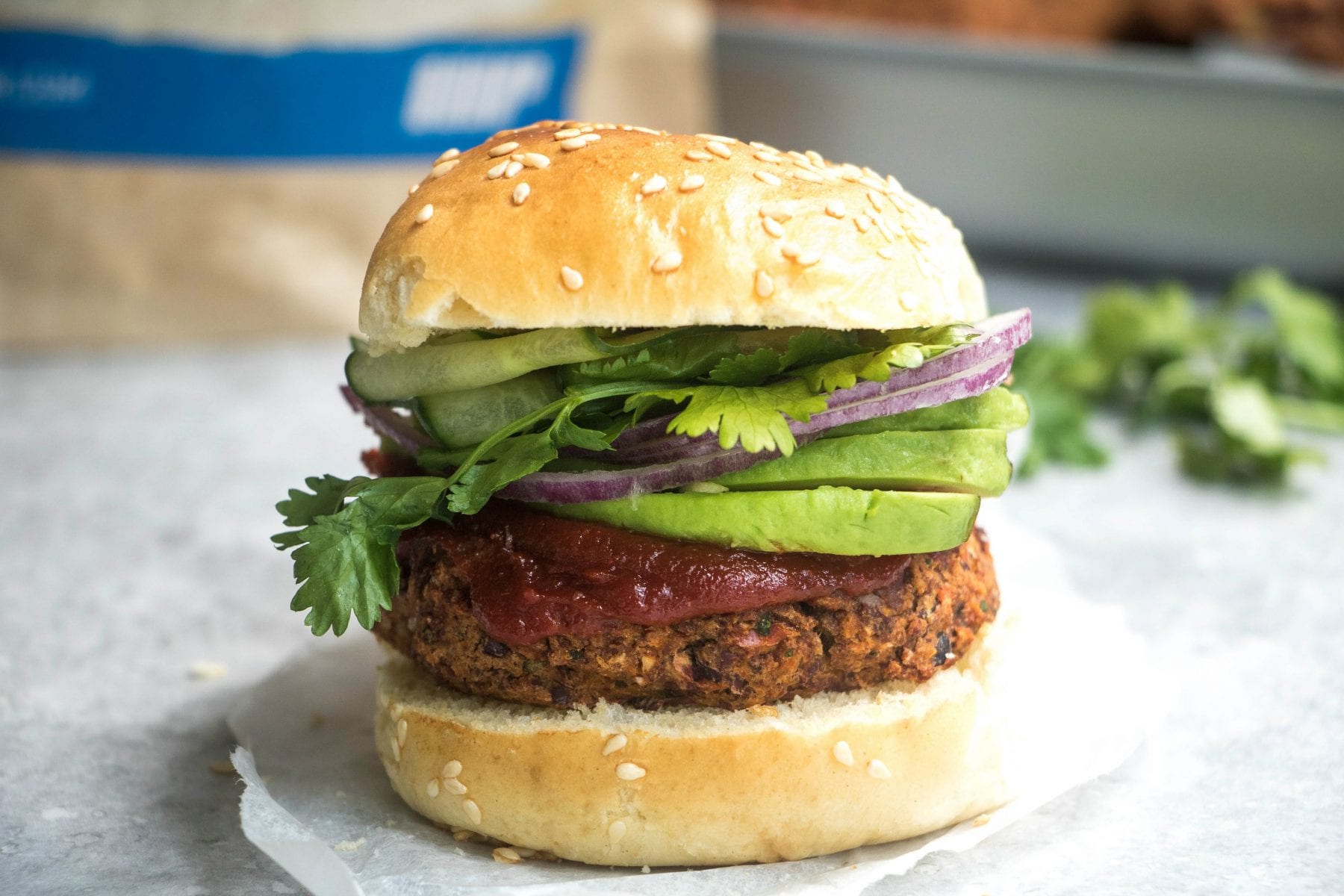 Beans are super-versatile and make the tastiest vegan burgers – guaranteed to be a hit at your party.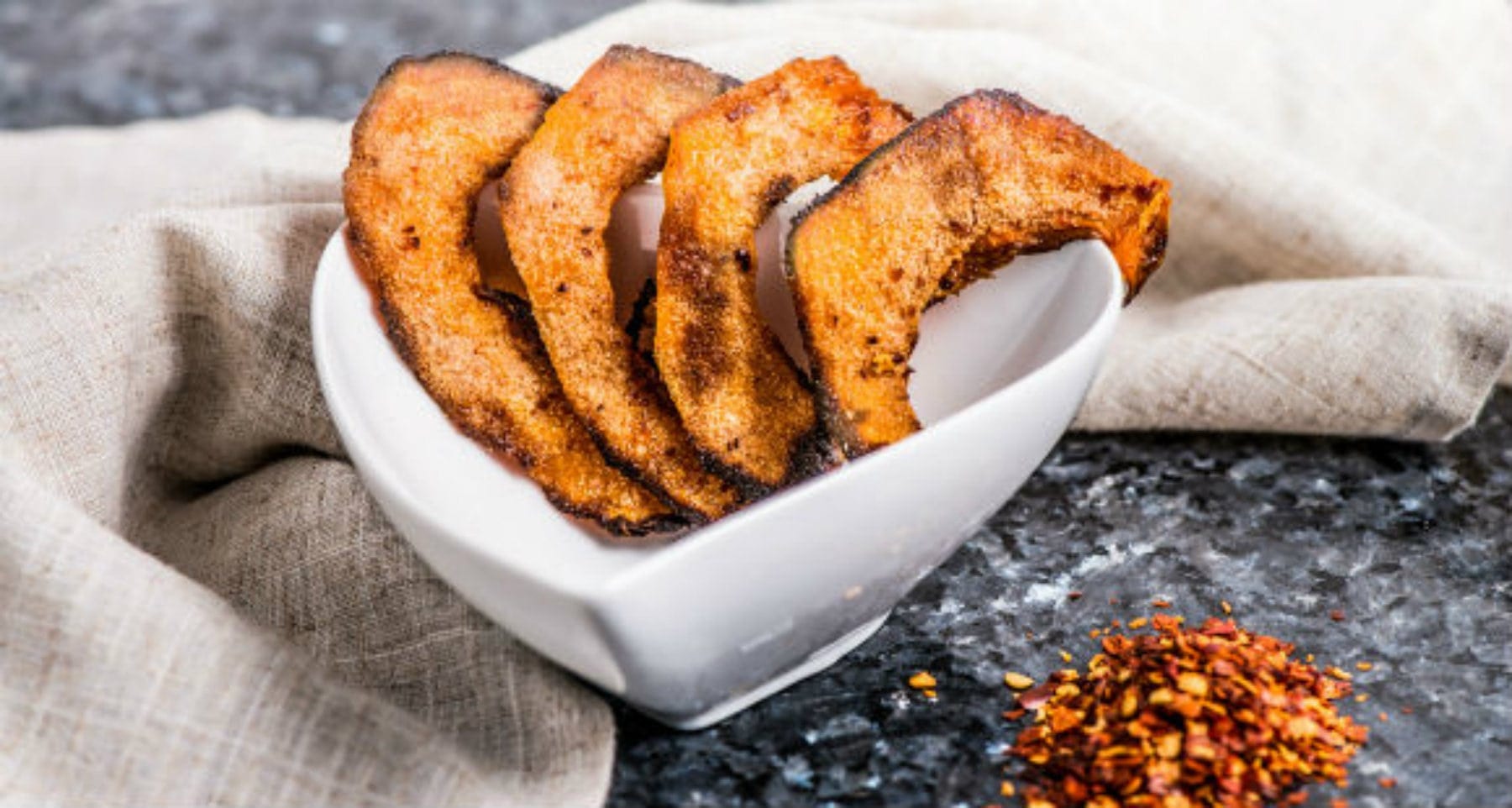 An alternative to classic potato wedges that brings bags of flavour.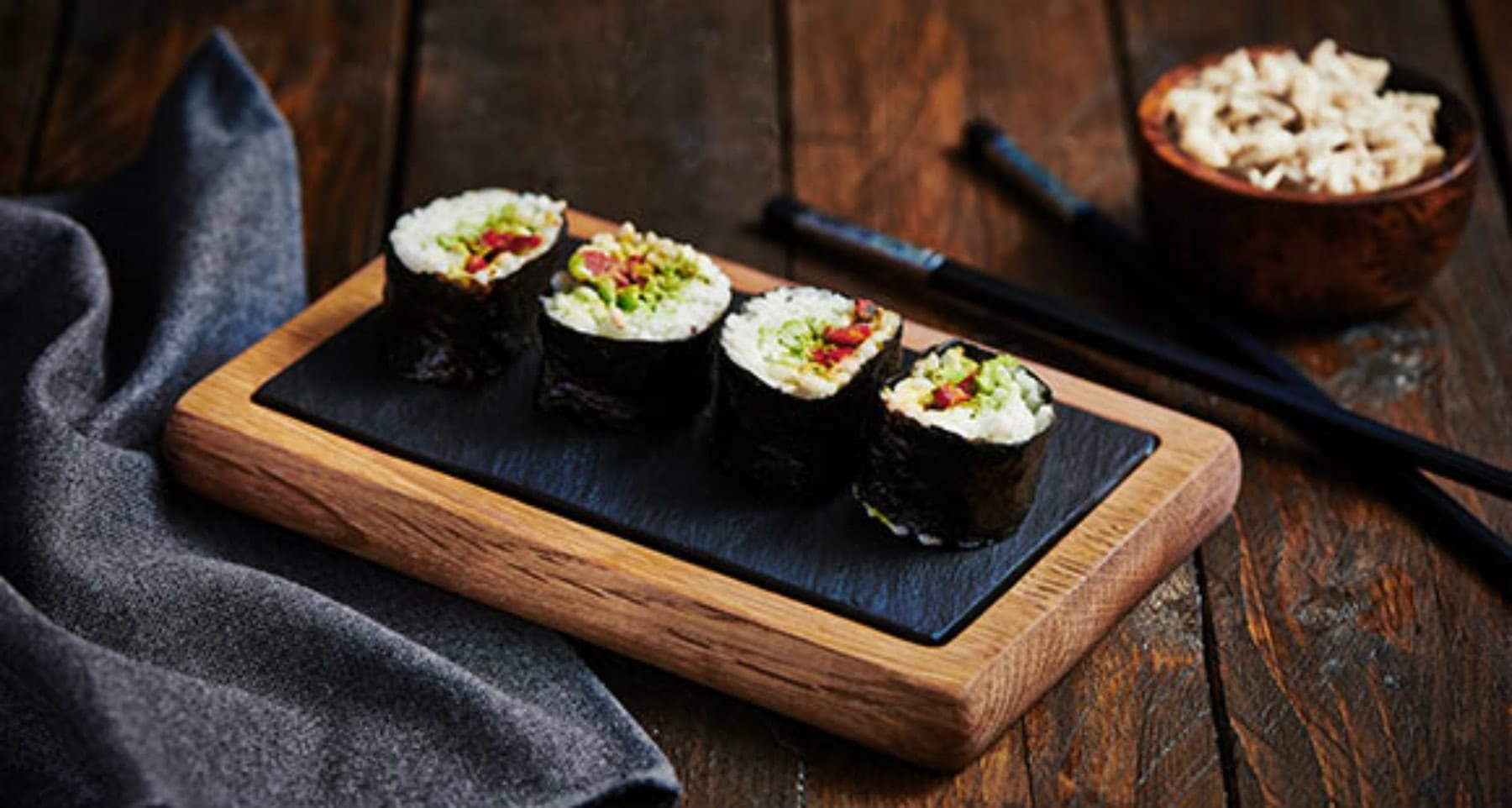 Once you start making your own sushi, you'll never go back to shop-bought.
Avocado lovers, listen up – this avocado lime cheesecake is about to change everything you ever knew about vegan cheesecakes.
---
Enjoy these vegan party food recipes?
TRY THESE NEXT: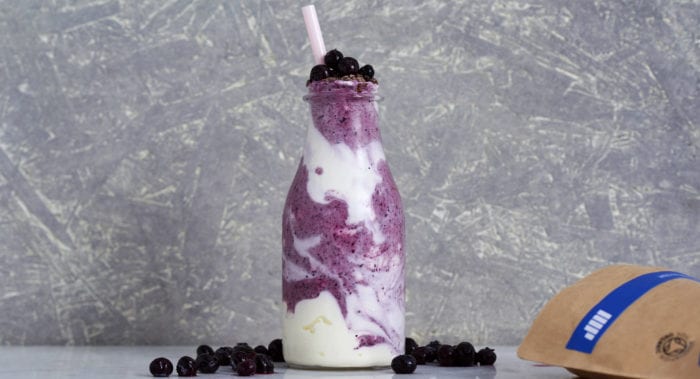 Here are three delicious reasons to go green with your protein.