Can't wait until Christmas Day for those delicious pigs in blankets? Well, we've got the perfect reason not to. Make this meaty toastie in a matter of minutes for a taste of everyone's favourite trimming.
@niallkirkland's newest recipe has them slathered in Sugar-Free BBQ Sauce, so you can tuck into this sarnie without worrying about all that added sugar. If you're all too aware of how much fat your pigs in blankets have in them (we try not to think about it too much…) then this recipe uses chicken sausages as a tasty and lean alternative too.
Topped off with low-fat melted mozzarella, there's no reason not to love this toastie.
Ingredients
3 chicken sausages
3 rashers of streaky bacon
2 slices of sourdough – toasted and buttered
30g of light mozzarella – sliced
Some watercress to garnish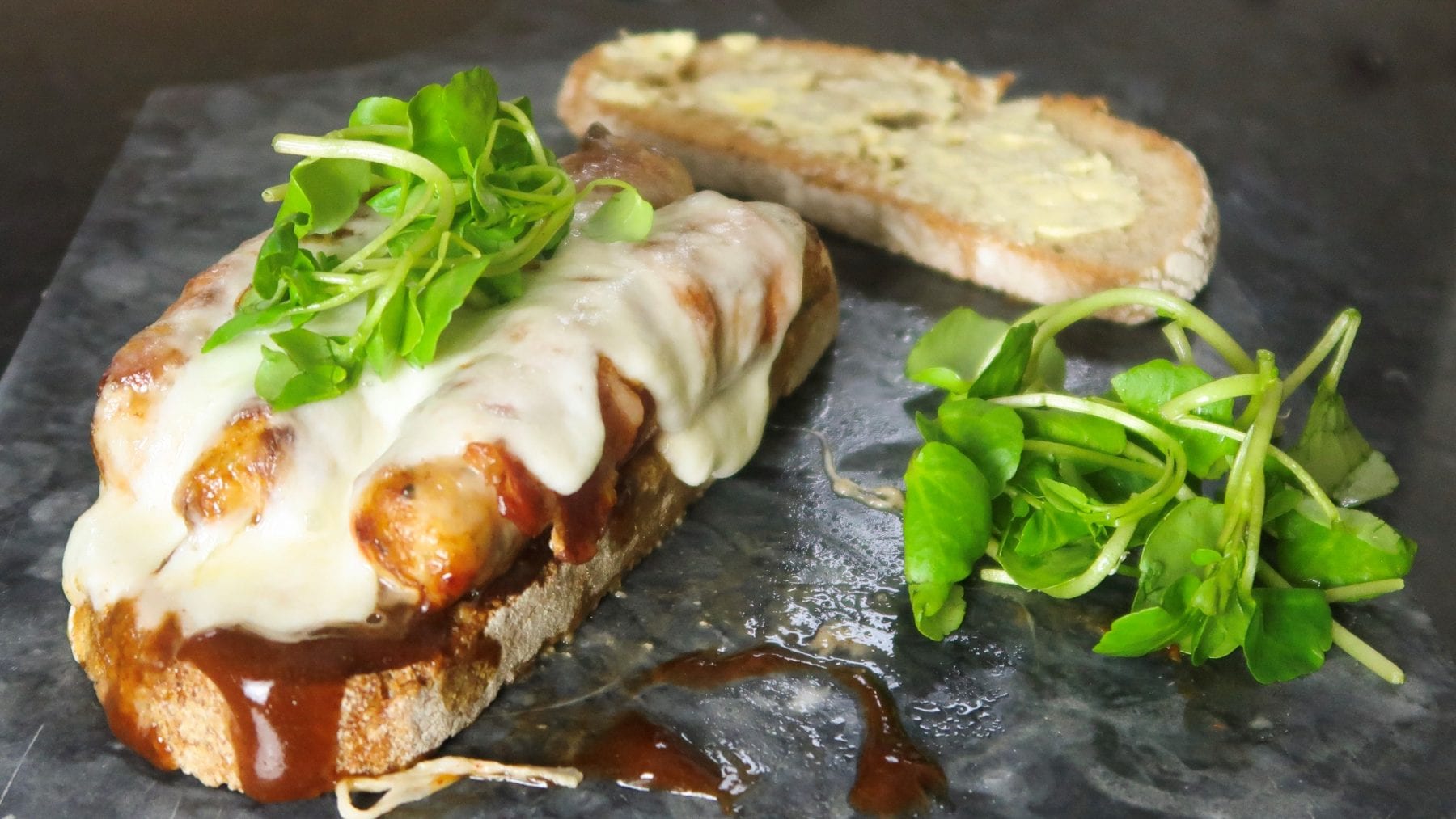 Method
1. Preheat the oven to 200°C or 180°C for fan-assisted.
2. Take your chicken sausages and wrap each of them separately in the bacon.
3. Coat your pigs in blankets in the Sugar-Free BBQ Sauce.
4. Next, transfer them to a baking tray and bake for 10 mins.
5. After 10 mins, remove the pigs in blankets from the oven, turn them and then add some more BBQ sauce.
6. Return to oven and bake them for another 10 mins.
7. Once cooked, it's time to build your toastie.
8. Place the mozzarella slices on top of your pigs in blankets and grill for 3-4 mins to melt the mozzarella.
9. Garnish with the watercress and then enjoy.