This healthy jambalaya makes 4 days' worth of protein-packed lunches or dinners.
Whip this healthy jambalaya up in 30 minutes flat for 4 utterly flavoursome, good-for-you meal prep lunches or dinners, with the perfect blend of protein and carbohydrates.
It couldn't be easier to make, either. Just pop all of the ingredients into a pan and simmer down until they're done. Simple!
Click to jump straight to the nutritionals.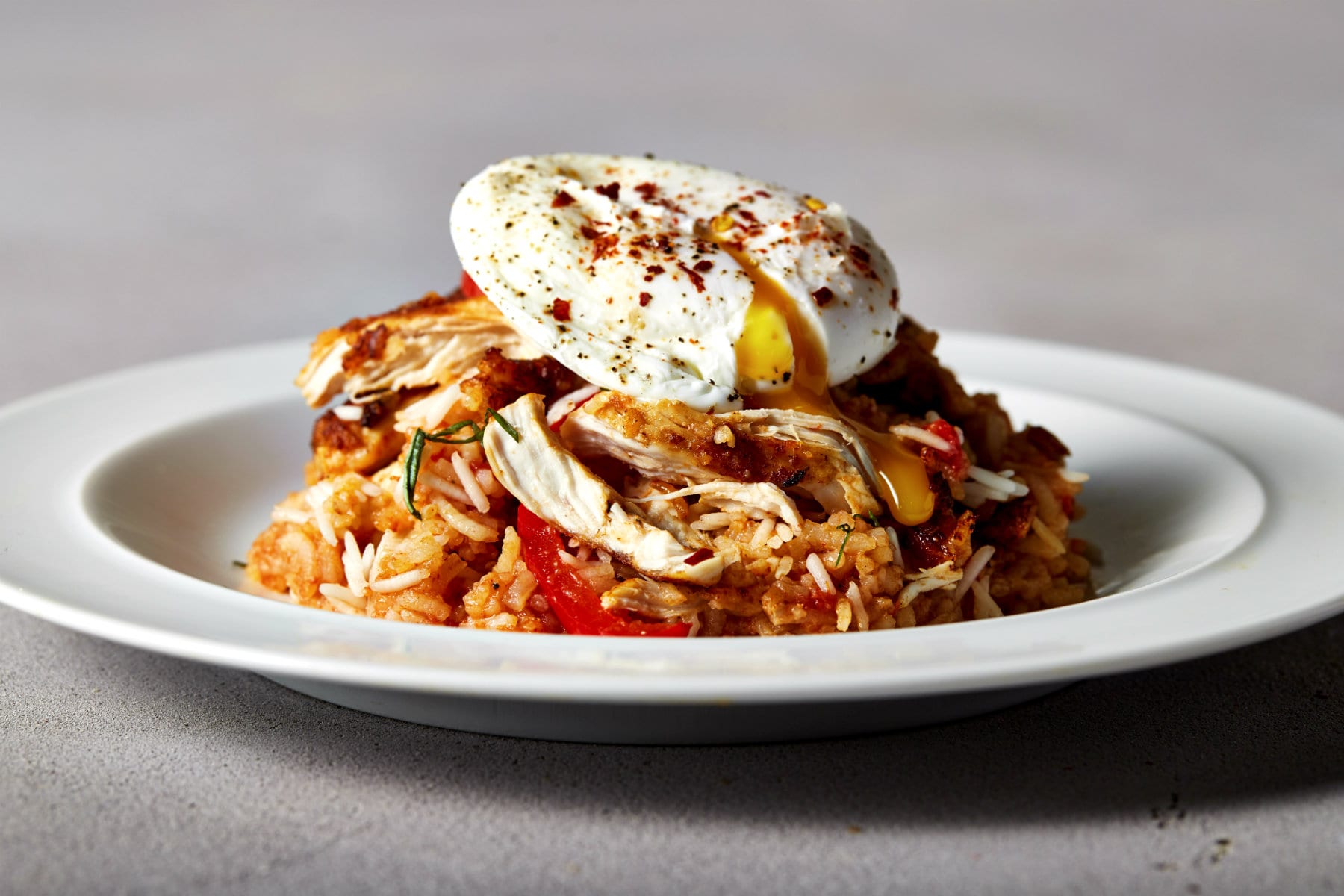 Makes: 4 meals
Ingredients
1 tsp. Coconut Oil
1 large white onion (finely chopped)
1 red bell pepper (sliced)
1-2 red finger chillies
2 cloves garlic (finely chopped)
4 chicken breasts (cut into strips)
2 tbsp. Cajun spice
1 400g tin chopped tomatoes
400ml chicken stock
½ tsp. salt and pepper
350g (dry weight) basmati or brown rice
Method
1. First, pop the coconut oil into a large frying pan on a medium to high heat.
2. Once the pan is hot, add the chopped onion and fry for 3-4 minutes until they begin to soften.
3. Season your chicken strips with salt and pepper, then add them to the pan with the sliced bell pepper and chopped chillies and cook for a further 5-6 minutes until the chicken begins to brown, stirring occasionally.
4. Add the chopped garlic and Cajun spice and fry for 30 seconds while stirring, then pour in the chopped tomatoes, stock and rice. Stir everything together and bring the liquid to the boil.
5. Once boiling, turn the heat down to medium, cover with a lid and simmer for 20-25 minutes, checking and stirring occasionally to prevent the bottom from burning.
6. Once cooked, divide amongst 4 meal prep containers and add a little more salt and black pepper. Top with a poached egg for extra protein.
---