Not to be dramatic, but this cheesy leftover bake might actually be better than the actual Christmas dinner.
---
This incredible leftover recipe from Niall Kirkland is the best thing to soften the blow of Christmas day being over. It's the tastiest way to use up all the sprouts and roast potatoes that you don't quite manage to fit in on the big day – especially now that there are probably going to be few less mouths around to help you get through all the food you've stockpiled for the festive season.
Made with sizzling pancetta, garlic, and rosemary, then smothered with two types of grated cheese (let's face it, you probably have a lot of that hanging around the house too), this bake is a flavour sensation just waiting to be devoured.
Serves 4
Ingredients
1 tbsp. 100% Coconut Oil
1 pack diced pancetta
3 garlic cloves (finely sliced)
1 sprig of rosemary (leaves removed from stem and chopped)
1 onion (chopped)
Leftover roast potatoes
Leftover over Brussel sprouts
1 tsp. smoked paprika
100g mozzarella (grated)
60g Red Leicester (grated)
Salt and pepper to taste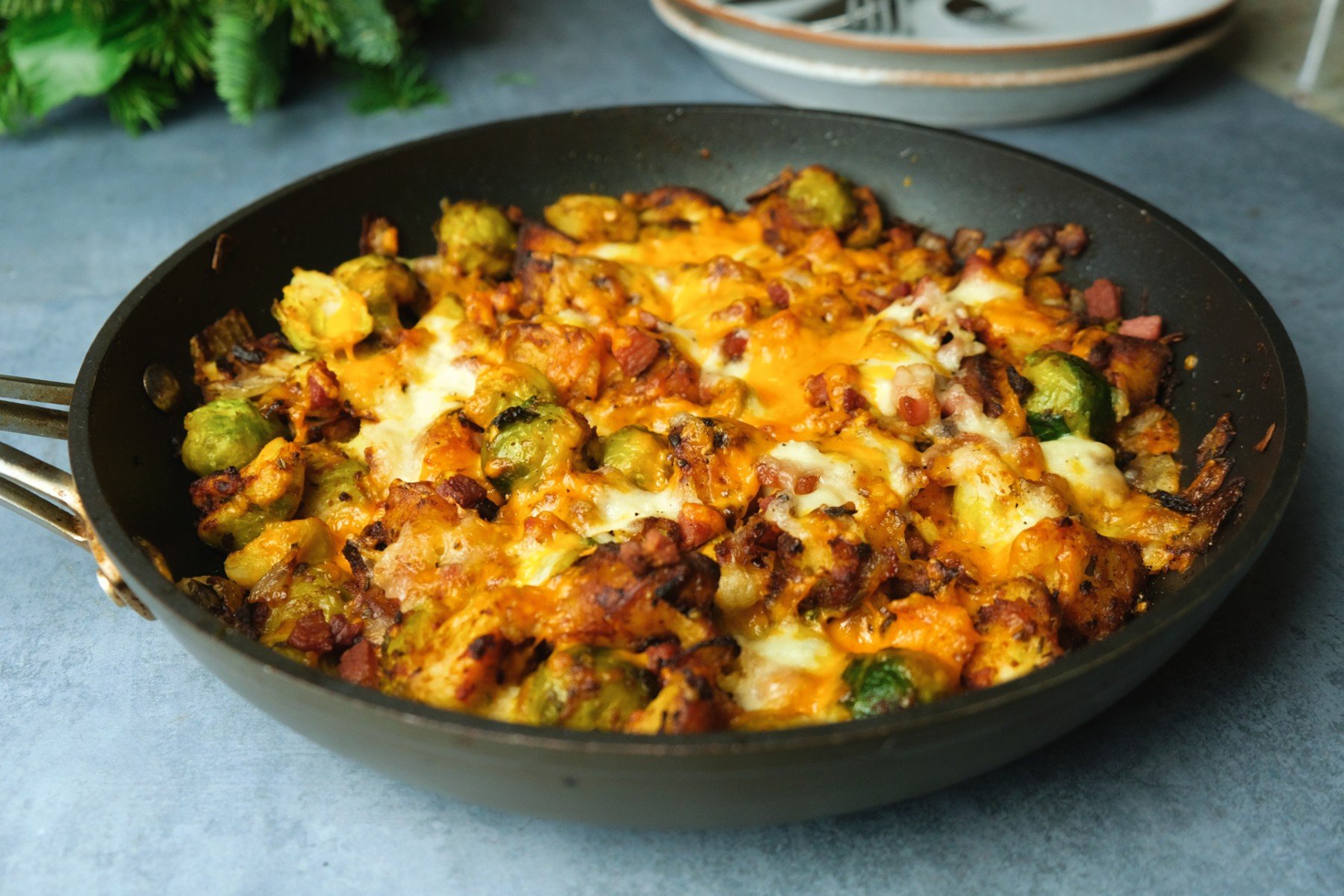 Method
Preheat the oven to 180°C/ 350°F.
Heat coconut oil in a large pan and add the pancetta. Fry on medium heat for 5 minutes until it turns crispy and golden, then remove from pan and set aside.
Reduce heat to low and add the garlic slices and rosemary. Cook for 1-2 minutes, stirring regularly until the garlic turns brown and crispy but not burnt.
Add the onion and fry for 5 minutes.
Then add your leftover roast potatoes and Brussel sprouts, stirring them into the onion and garlic. Break up big pieces of roast potato with the back of a wooden spoon or spatula and continue to fry for a few minutes.
Add the cooked pancetta back to pan along with a little smoked paprika and then top with grated cheese.
Season to taste and then bake in the oven for 5-10 minutes to melt the cheese.
Dig in!