MYPROTEIN Flourless Chocolate Protein Cake with Cashew Nut Butter
By Anna Sward of Proteinpow.com
Ingredients
1 pot (250g) of quark
½ cup (60g) of MP Vegan Blend – Chocolate
½ cup (126ml) of egg whites
¼ cup (36g) of cocoa powder
½ cup (100ml) of milk
1/8 cup (30g) of MP cashew (or almond) nut butter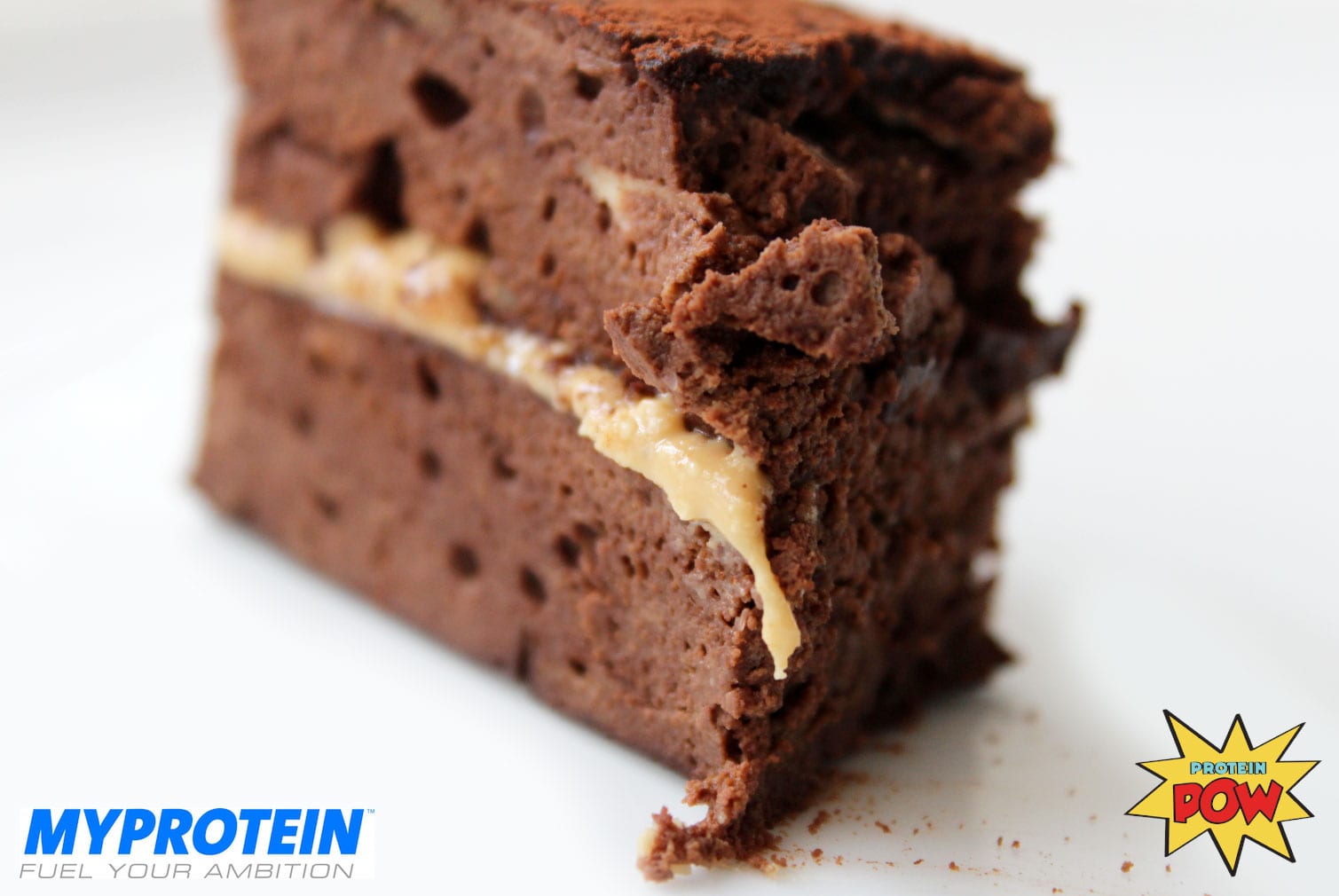 Directions
Using a handheld blender or food processor, blend all the above ingredients together (except for the nut butter). Once blended, pour the batter in a small silicone brownie pan. If you don't have a brownie pan, pour the mix inside six or eight (ideally silicone) muffin cases. Bake at 170 C for about 45-60 minutes or until, when poked with a knife, your knife comes out clean. Once cooked, remove the cake from the oven, slice into squares or rectangles and sandwich with a tbsp. of peanut butter! I used cashew nut butter but almond or peanut butter would work well too!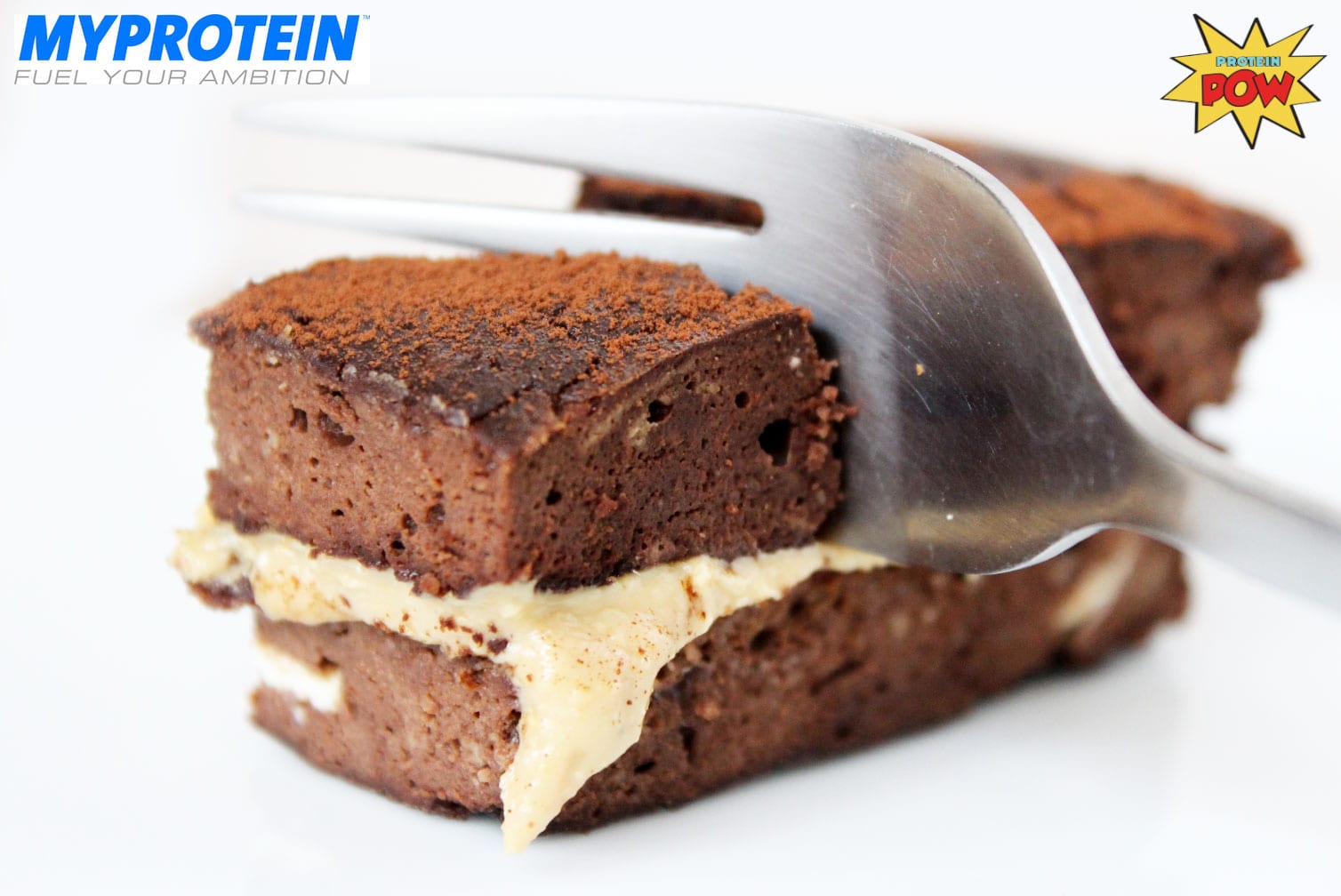 Notes
The cake will be very moist and soft, almost cheesecakey in texture. This is because I didn't add any flour. If you want it thicker – or 'cakeyier' – add two or three tbsps. of oat flour to the mixture along with ½ tsp of bicarbonate of soda. You could also add some ground almonds if you want to make the cake denser.
If you want the cake sweeter, add some MP toffee flavdrops!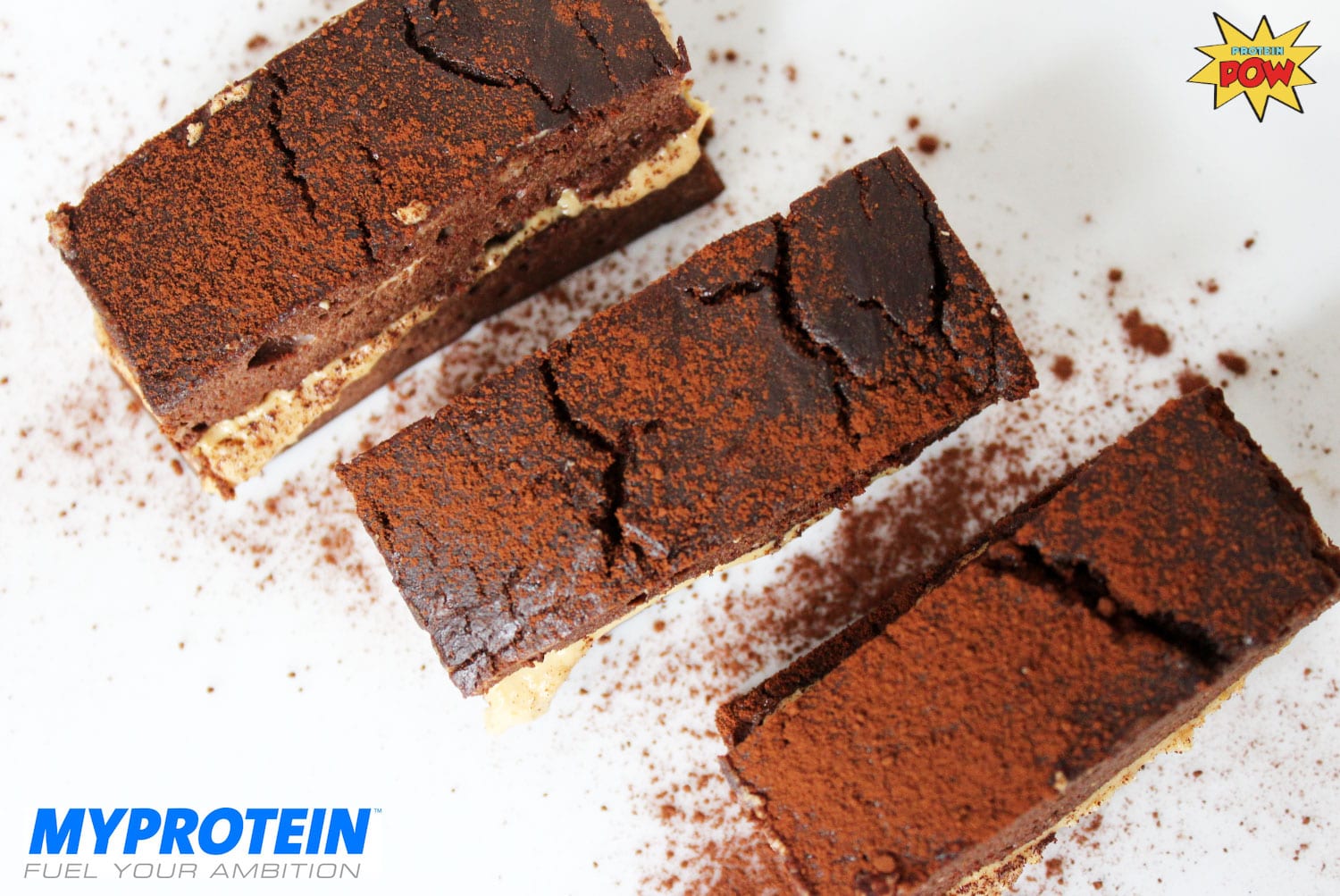 Macros
Per slice (out of the six you get from the mix above):
134kcals
5.3g carbs
17g protein
5g fat