These stuffed chicken roll ups are definitely one to save for days when you need something special.
---
Seriously, this recipe is guaranteed to put a smile on your face. The combination of a deliciously crispy coating, succulent chicken, and a melty cheese centre is just unbeatable. Hammering out those chicken breasts is pretty therapeutic too.  
It might look fancier than your average chicken meal prep, but trust us, even a rookie cook can nail this one. Serve up with a crisp, fresh salad for a lighter option, or pair with sweet potato wedges for the perfect Friday night treat. 
Makes 2
Ingredients
2 large chicken breasts 

 

1 tsp. onion powder

 

2 tsp. mixed herbs

 

Salt & pepper to taste 

 

6-8 sundried tomatoes 

 

60g low-fat cheddar (grated)

 

200g baby spinach 

 

100g golden breadcrumbs 

 

Low-calorie cooking spray 

 
Serving suggestions:
Fresh salad or your favourite veggies
Method
First preheat your oven to 200°C.

 

Butterfly each chicken breast so that you can open it out into two connected halves. Place on a chopping board and cover with clingfilm, then flatten out the meat using a rolling pin.

 

Season with onion powder, mixed herbs, salt, and pepper, then add the toppings like you would a pizza — sundried tomatoes, baby spinach and a generous sprinkling of cheddar.

Carefully roll up the chicken breast from one side to the other so you have a tight roll with all the fillings on the inside. Use toothpicks at either end to hold in place.

 

Roll the chicken rolls in the golden breadcrumbs, spray with a little low-calorie cooking spray, and then place on a lined baking tray. Bake for 35 minutes until completely cooked through.

 

Once cool enough to touch, remove the toothpicks and slice up into even pieces. Serve with a salad or your favourite veggies, or sweet potato wedges if you're after a more filling meal.

 
Enjoyed this? Try these fakeaway recipes next: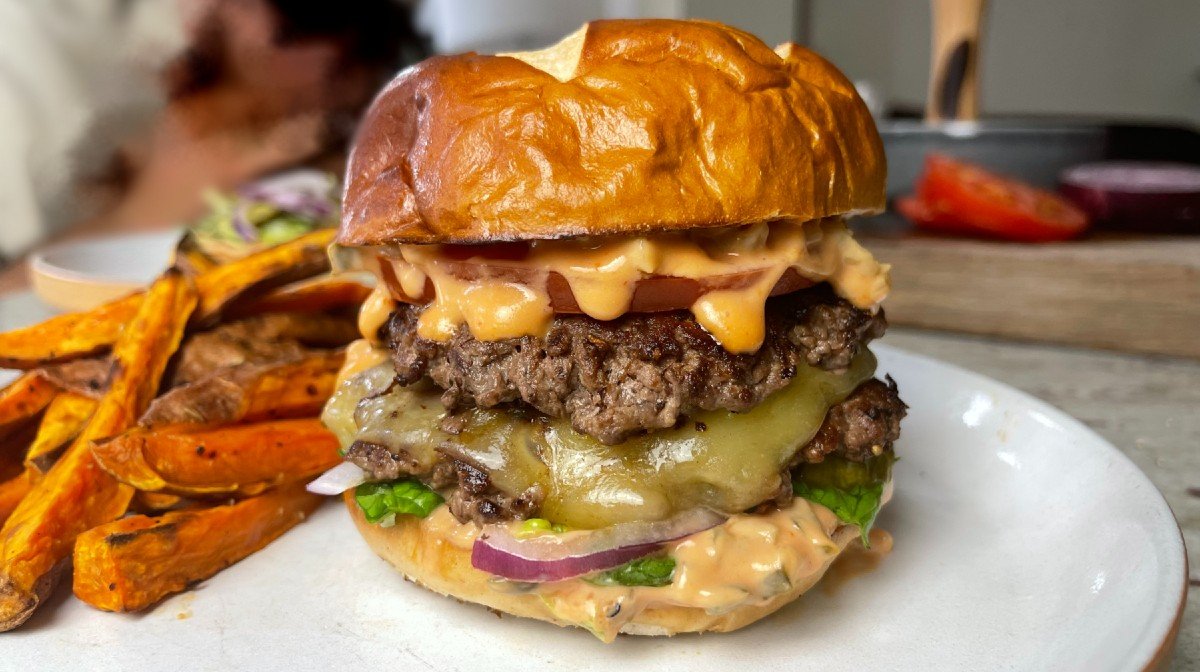 Stacked with juicy layers and stuffed with oozing cheese.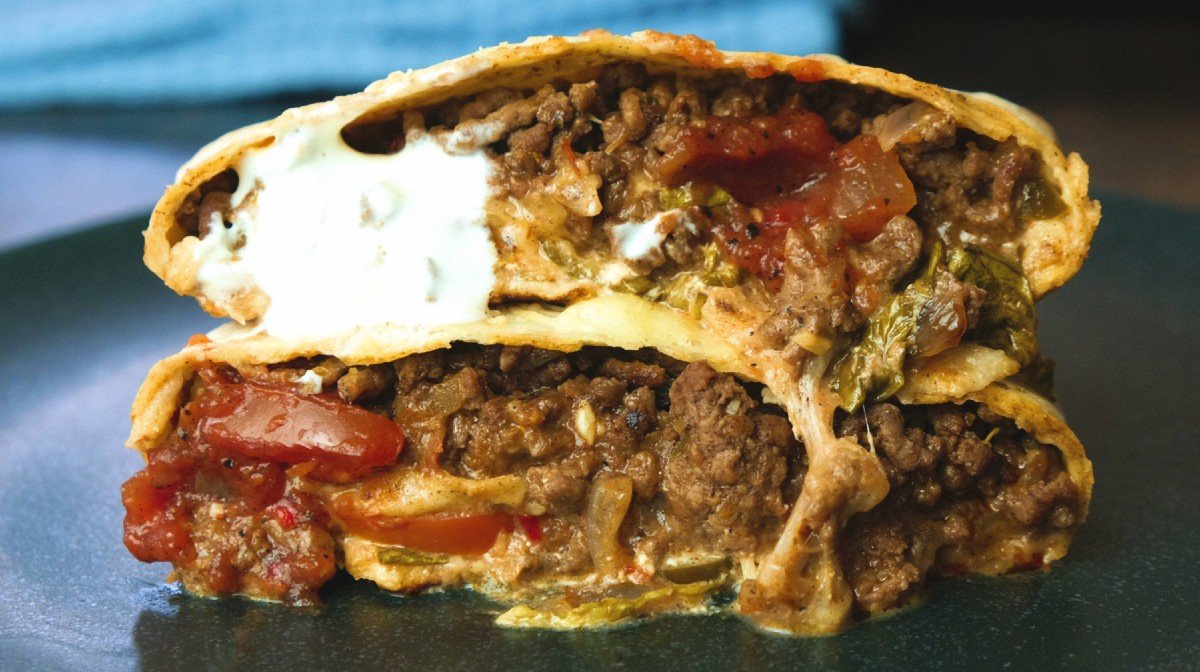 How to get your fix of that Taco Bell classic.
It's one of the nation's favourite takeaway dishes for a good reason.
Nutritional Facts
Amount per serving
| | |
| --- | --- |
| Calories | 576 |
| Total Fat | 14g |
| Total Carbohydrates | 56g |
| Protein | 58g |