---
These reindeer marshmallow pops are the cutest bite-sized treats for Christmas. 
---
Sweet and super-simple to make, these chocolatey pops are the perfect festive snack to make during the Christmas holidays. The edible eyes are optional but 100% worth it in our opinion.  
It takes just a handful of ingredients, some wooden skewers, and a few easy steps to create these seriously tasty reindeer pops. The best part is that they're made with our most luxurious protein chocolate yet — the Myprotein x Hotel Chocolat Protein Slab — which is creamy, dark, and infused with high-quality whey. Delicious.  
Makes 10  
Ingredients
10 large marshmallows
10 pretzels
10 red chocolate buttons
20 edible eyes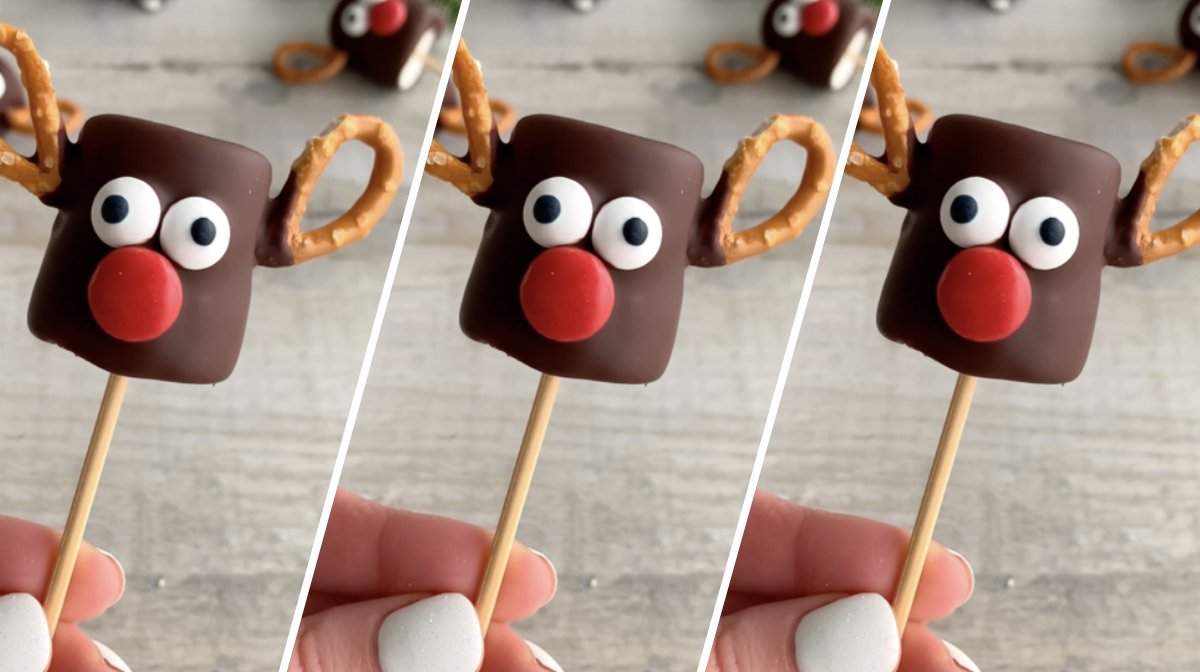 Method
First, carefully push a wooden skewer stick into a large marshmallow to create a lollipop. Create holes either side of the marshmallow with another stick (these are holes for the antlers to go). 

Dunk the marshmallow into the melted protein chocolate and twirl around to make sure it's fully coated before removing.  

Add a red chocolate button to the front of the marshmallow in the centre for a nose and then place two edible eyes above that. Break the pretzel in half and place each half in the holes you created either side of the marshmallow to create antlers.

Refrigerate until set and then enjoy!