With the Olympics pushed back by a year, gyms and training centres closed, training for the Olympic Games has been a totally different ball game this time around.  
With another year to train this has been a blessing for some, but for athletes that are new to the Games, it's meant another year waiting for their moment. We caught up with sprinter Imani-Lara Lansiquot on just that as she prepares for her first Olympics.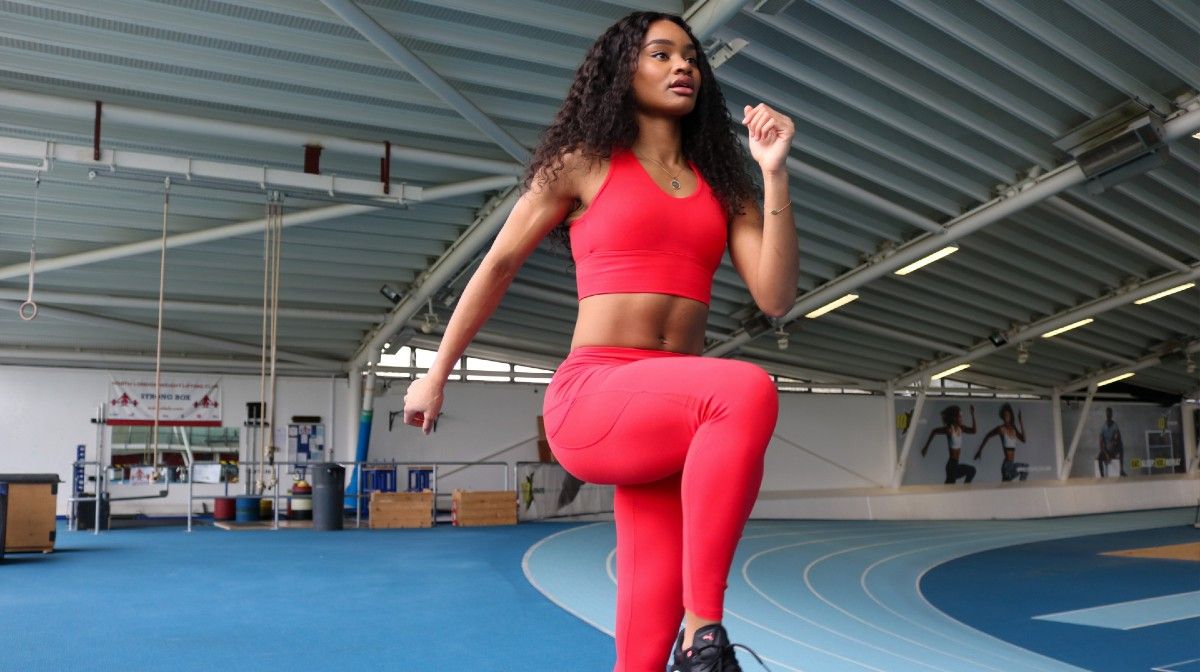 "Athletics has always been in my blood"
Imani may have her own love for sport and running, but her parents also met at the local athletics club where love blossomed. 
"Athletics has always been in my blood. My parents actually met through their local athletics club and competed together at a well-known competition called the English Schools' Championships."  
From day one, sports was top priority for Imani and her family who have supported her from school sports day right through to international events. After joining her local athletics club in her early teens, Imani has been pacing down the track ever since. 
"My first ever GB call up was when I was 16, which made me the youngest person on the team at the time. I competed at the World Junior Championships in Oregon and it was my first experience of racing so far away of home and getting a taste of what professional athletics looked like. From that moment on, I knew in my heart that I had what it took to take it all the way to the Olympics." 
"I couldn't wait to take my passions seriously"
So, how do you know whether you can take it all the way to the Olympics? Most people don't know what they want 5 minutes from now, but Imani had the next 10 years all planned out. 
"I'm a person that relies a lot on "gut-feeling" and I will usually have a hunch about whether or not something is good for me. That moment where I realised that athletics was for me was like the strongest "feeling" I had ever had. It was literally like a physical jolt! I saw myself in 10 years from that moment achieving the all things that I wanted to and I couldn't wait to take my passions more seriously." 
Even with her clear vision, however, Imani could never have predicted the past year. 
"I had always thought the 2020 Olympics would be the one"
While for many athletes, the postponement of the Olympics has left them feeling at a loss with how to train or fill their time, Imani had a real focus. 
"My situation in 2020 was quite unique, as the postponement of the Olympics actually allowed me the time to complete my degree, which I had initially pushed forward to post-Tokyo. Focusing on the degree helped me to mentally push through the disappointment of missing the Olympics." 
That doesn't mean this year has been a breeze, though. Lockdowns and closed training centres means even this top athlete has been training from home. 
"I was really lucky to have my Dad who helped with keeping up my training routine; waking me up every morning; making sure that I ate properly and did everything that I was supposed to do in training, even if my sessions were at the local field, in my garden, or even in the living room!" 
It was that consistency that helped Imani win the British Championships later on in the year.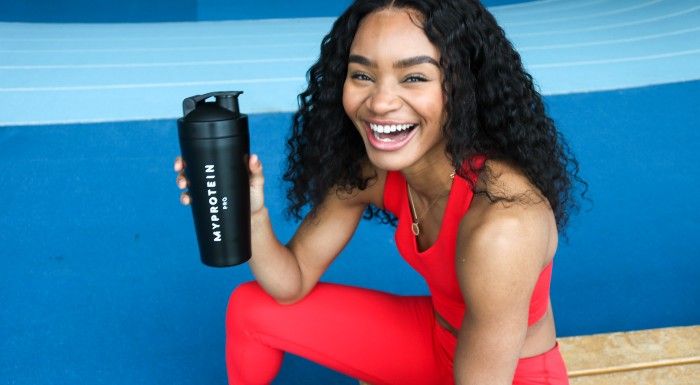 Making a difference
Imani isn't just committed to her training, but also to inciting change in the sporting world after her own terrible encounter with racism at a sponsor event. 
"I was asked by British Athletics to join the group after experiencing an unfortunate racist encounter at an event earlier in the year. Racism is sadly something that many others have had to deal with and after my experience it was extremely important for me to ensure that we could prevent the same thing happening to another young athlete in the future." 
She's already helped to instil changes within British Athletics to ensure others don't have to go through the same. 
"When I joined the group, there was no protocol in place for when an athlete reports racist abuse and I am happy to say that since my experience, we have worked on making sure that there is something in place." 
"Find something that you love"
Imani's an awesome role model for young girls getting into sport and fitness. There's still plenty of barriers around this thanks to social stigmas faced by women. She hopes that we can highlight more important values in the future. 
"Sport taught me so many important lessons at a young age that I have applied across my entire life. Things such as teamwork, confidence, self-value and the importance of health and wellbeing. I think the key behind getting more young women and people from certain backgrounds into sport, is breaking down these existing stigmas around what sport signifies." 
Her main advice for those who struggle? Don't tie yourself to a certain way of training. 
"My main advice would be to find something that you love! It is important to find value behind working out, that goes beyond weight loss purposes or aesthetic reasons. Sport and fitness is about building yourself from within, and I believe that you can only do this effectively and consistently if you actually engage in something that you find enjoyable."  
Take home message
Imani-Lara Lansiquot is a pretty inspiring woman getting a degree, fighting racism, and training from home for the postponed Olympics all in one year. If this doesn't inspire you to kick up the pace in your home workouts, we don't know what will!