It's what they don't see. They see the muscles of steel, you see yourself pushing to the limit every single day. They see a winner, you see the long journey it took to get there.
We're committed to supporting you through the struggles it takes to be the best. This means intense research and the highest quality products. The refined and reformulated Myprotein Pro Range will take you further than ever before.
You don't have to be a professional athlete to be dedicated to your sport. Fabien show it's what they don't see — the process — that can be the most defining, challenging and exciting part.
We've uncovered Fabien's story to understand what it's like to be truly dedicated…
When you see a strong, svelte physique, it can be easy to forget what's sacrificed in order to reach this level of dedication to your fitness. Balancing a career, family, and your passion often requires a lot of work that the world just doesn't see.
Fabien Simondi is a father, works tirelessly every day of the year as a farmer in France, and pursues his unwavering passion for fitness and the perfect physique. This way of life means sacrifice, devotion, as well as determination to persevere on even the hardest of days.
He gets up at 4am every day to make time for his family.
You might think that this kind of physique would take outside motivation, such as a bodybuilding competition, but his only incentive is his love for what he does. Fabien's training is purely fuelled by a desire to be the fittest he can be — the only other person who inspires him is his wife.
At 30 years old, Fabien balances his tough workout regime with bringing up his young daughter, being a dedicated husband and running his farm — a full time job that's never done. He's been fully committed to his workout routine and diet for 7 years, which isn't always as easy as it sounds.
For the past 5 years since his daughter was born, Fabien gets up at 4am every day to make time for his family and running the farm during the day. This way he can fit his workout in before his daughter and wife wake up. In order to save the precious time with his family and pursue his fitness goals, Fabien sacrifices his sleep.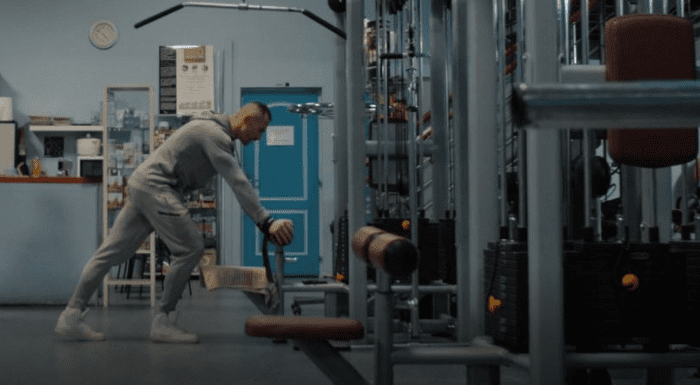 Fabien puts those of us with no family commitments and a 9-5 office job to shame with his no-excuses attitude toward his fitness. Being a father alone is enough for society to accept the inevitable "dad-bod" that comes with a lack of time to yourself. However, with long hours in the fields following a gruelling workout, as well doing his fair share of parenting, we're truly in awe of his commitment.
Virginie is there to keep him consistent and dedicated.
While bodybuilding may be his passion, farming is his income and where he spends the majority of his time. It's an unpredictable and labour-intensive job that often requires extra hours to get in the harvest, or look after the animals.
You might be wondering what keeps him going through those cold, dark mornings where he's forced to leave his wife behind in a warm bed and face the gym before a hard day at work. Well, as they say, behind every strong man is an even stronger woman — this is definitely accurate when it comes to Fabien's wife, who's a bodybuilder herself.
Virginie is also incredibly passionate about her fitness and helps to keep Fabien focused on his goals. In their case, teamwork most definitely makes the dream work. Through every struggle and the mornings where he's just too tired, Virginie is there to keep him consistent and dedicated.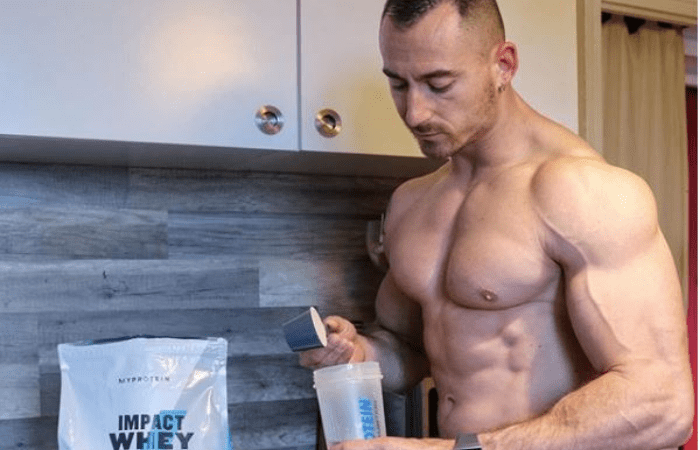 Sometimes we all need to be reminded of why we started and where we want to go. Having a strong support network is important to any athlete, especially when faced with the struggles of lack of sleep and a demanding schedule.
Fabien gets just six hours of sleep every night, and is often forced to take time out of the farm for a quick power nap. This hasn't ever put him off though — a sign of his true dedication to his bodybuilding.
So, what does the future hold? Fabien will always be incredibly committed to his family, but also his health and fitness goals. Competing is firmly out of the question — you don't need to prove yourself to others to be a committed athlete and take pride in your hard work.
It's What They Don't See
Fabien is in love with the process and the hardships. "It's what they don't see" is imprinted into everything he does as an athlete, whether it be sacrificing sleep, or toiling away on the farm to provide for his family.
As a proud Myprotein Pro, Fabien is one of many who inspired us to create a range that supports those dedicated to their sport despite the hardships. The Myprotein Pro Range is designed to take your goals to the next level, no matter what they are.
Inspired by Fabien's story? Find out more about how we can take your fitness journey and dedication further than you ever thought possible here.