Protein Chocolate Truffles
There's nothing nicer than a perfect chocolate truffle… except maybe a protein chocolate truffle! These chocolate truffles are so chocolaty and delicious they're the perfect treat if you're a chocolate lover! But you'll never guess what secret ingredient makes these truffles so soft and perfect…
Ingredients
To make these truffles you'll need…. An avocado! That's right the secret ingredient is an avocado. Avocados are known to be super healthy providing high amounts of vitamin E and mono unsaturated fats! But that's not all, here's what else you'll need to make 10 truffles:
Ingredients
1 Avocado
2 squirts Myprotein Toffee Flavdrops
60 g Myprotein Hot chocolate powder (this is not the same as using whey protein, but can be substituted for chocolate casein powder)
1 tbsp cocoa powder
1 Large Bar bar of dark chocolate (70-80%)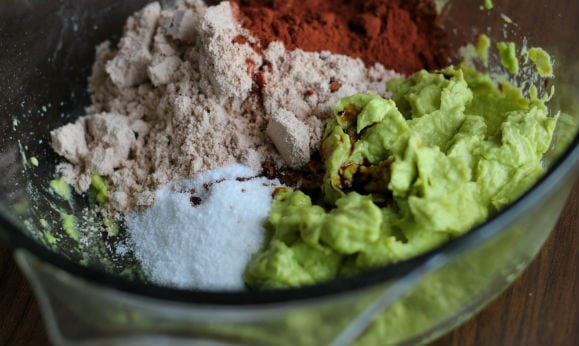 The Preparation
Step One
Chop your avocado and remove the skin and stone. Using a hand blender mash and blend your avocado.
Step Two
To your avocado add 1 tablespoon of sweetener Myprotein Flavdrops and cocoa powder and mix well.
Step Three
Add in your two scoops of Myprotein hot chocolate and stir.
The reason for using Myprotein Hot chocolate is because this stuff is made using milk protein and when added to the avocado mixture you get a thicker and stiffer consistency than if you were to use whey protein.
Step Four
Line a baking tray with grease proof paper. Using two teaspoons scoop little balls of the mixture onto your grease proof paper. When you've used up all the mixture, place the tray in the freezer for ten minutes.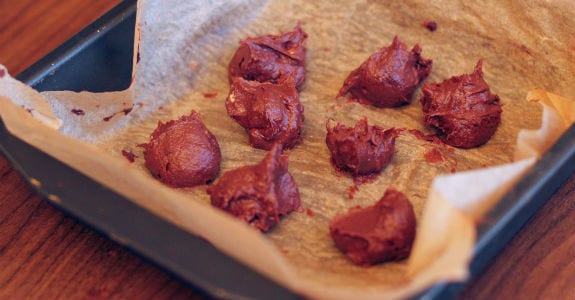 Step Five
Whilst your truffle centers are in the freezer, melt your bar of dark chocolate either in the microwave, or for best results using a bowl over a pan of boiling water.
Step Six
Remove your truffle center from the center and dip into the melted chocolate making sure they are completely covered. Once coated put them back on the baking tray and back into the freezer for 15 minutes.
The Eating
Remove your truffles from the freezer and peel off the greaseproof paper. Store these truffles in the fridge for best results!
Enjoy your super chocolate truffles!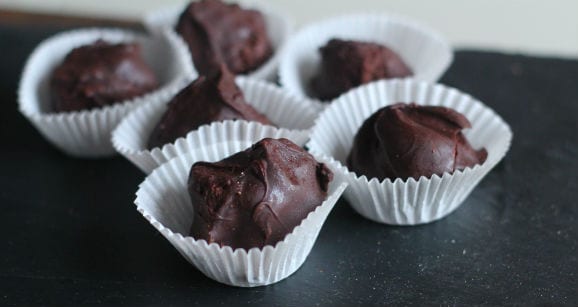 For more recipes click here.
To buy our Myprotein Hot Chocolate click buy now.