These spicy chickpea burgers are packed with flavour from coriander, garlic, sundried tomatoes and hummus. Smothered with a low-sugar sweet chilli mayo sauce (that's suitable for vegans, too) and crunchy shredded purple cabbage, this burger isn't just healthy – it's super-satisfying, too.
This recipe makes 6 burgers – the perfect meal prep for a few days' worth of lunches or dinners. Don't fancy them all in one week? Pop them in the freezer for up to 3 months, then when you're ready, fully defrost them and reheat for 3 minutes in the microwave, or until piping hot all the way through.
Click to jump straight to the nutritionals.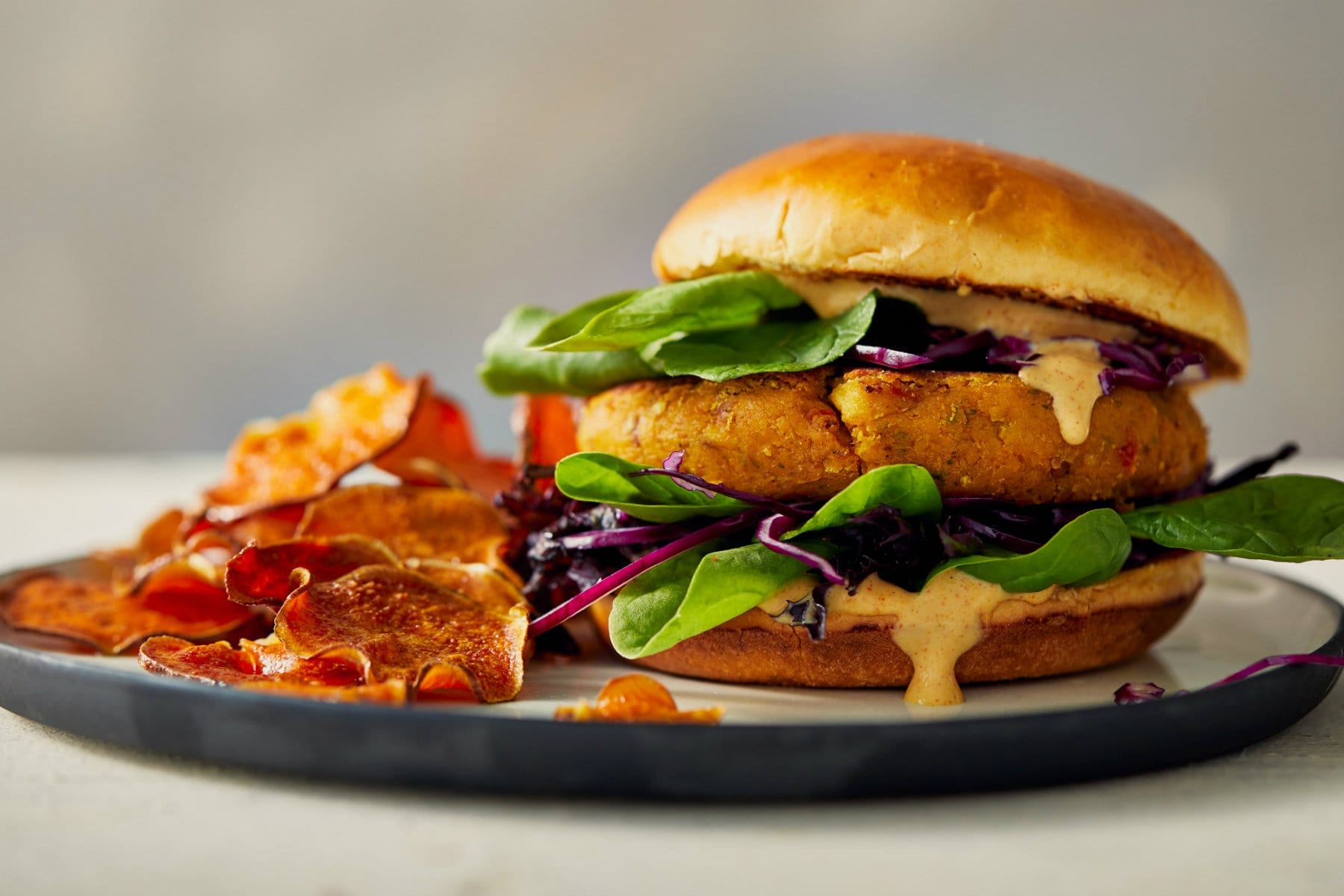 Makes: 6 burgers
Ingredients
For the burgers:
600g tinned chickpeas
50g wholemeal flour
60g fresh chopped coriander
1 medium white onion
4 cloves garlic
50g sundried tomatoes
1 heaped tsp. ground cumin
1/2 tsp. turmeric
1 tsp. salt
1 tsp. cayenne pepper
2 tbsp. hummus
For the sweet chilli mayonnaise:
Extras:
6 wholemeal burger buns
1 head shredded purple cabbage and a couples of handfuls of spinach, or any other salad you've got in the fridge
Method
1. Begin by draining the chickpeas. Add them to a food processor, along with the flour, coriander, onion, garlic, tomatoes, cayenne, cumin, turmeric, salt and hummus.
2. Next, blend until all of the ingredients are combined and well-processed, scraping down the sides as necessary. If you find the mixture is too crumbly, add a little more hummus and blend again.
3. Once the mixture has been well-processed, cover it with cling film and pop it into the fridge for around 30 minutes until it's firmer.
4. Once the mixture has firmed up, use your hands to divide the mixture into six parts. Shape each into a burger patty using your hands.
5. Place a non-stick frying pan onto a medium to high heat with a little coconut oil.
6. When the pan is hot, add the burger patties. Fry each for around 3 minutes on each side, carefully flipping them using a spatula.
7. To make the sweet chilli mayonnaise, simply mix the mayonnaise (or vegan mayonnaise) with the Sugar-Free Sweet Chilli Sauce.
8. Once all components are ready, simply toast the inside of your burger buns and add a little chilli mayonnaise, your chickpea burgers, some spinach and shredded purple cabbage, and finally a little more sweet chilli mayonnaise. Perfection.
---
Enjoy these spicy chickpea burgers?
READ THIS NEXT: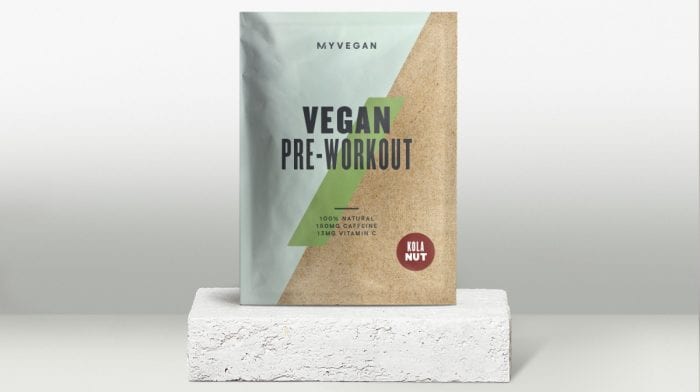 Find out exactly what your plant-based pre-workout diet should look like.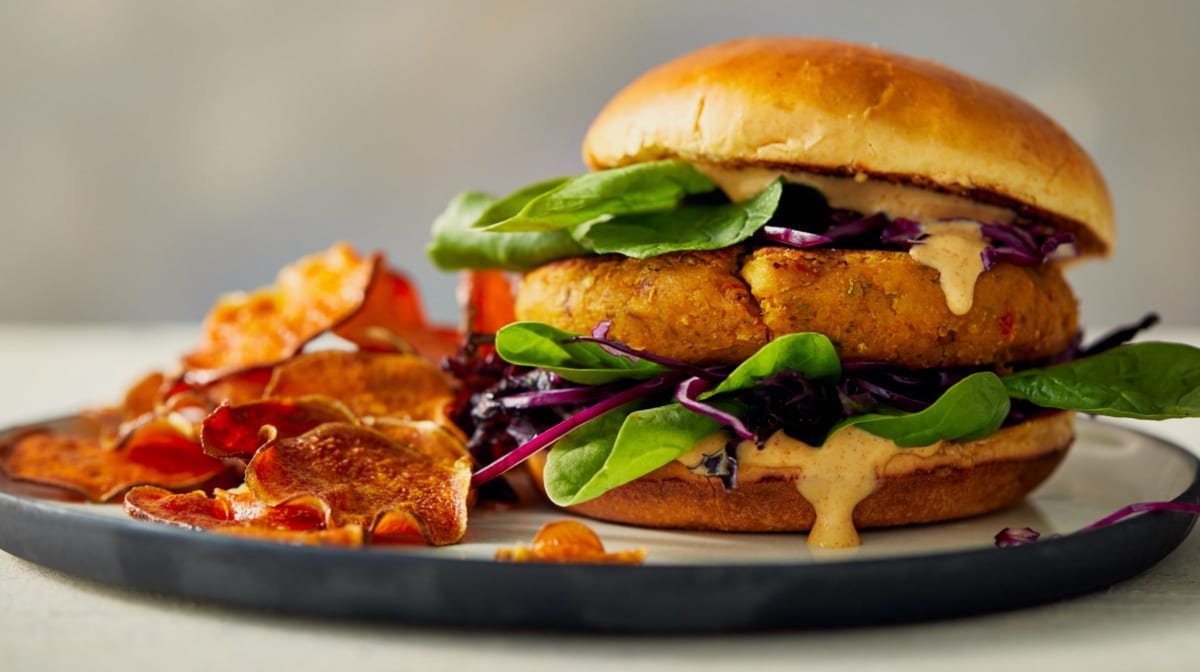 These super-satisfying burgers are the perfect meal prep for a few days' worth of lunches or dinners.