We asked Marino Katsouris to share his go-to breakfast recipe — and boy, it did not disappoint.
---
You only have to look at Marino to see that he's totally nailed his nutrition, abs like that are just as much a product of the kitchen as they are training.
---
We wanted to know exactly what kind of food he has to fuel him through all those killer workouts, so we asked him for his favourite breakfast recipe. These waffles are quick to make, packed with over 40g of protein, and they are, of course, completely delicious.
Now that's breakfast done right.
Ingredients
Serves 1
25ml almond milk
50g fat-free Greek yoghurt
1 tsp. honey
1 egg
1 banana
1 scoop The Whey (Salted Caramel)
40g oats
¼ tsp. baking powder
1 tsp. cinnamon
Toppings:
1 tsp. fat-free Greek yoghurt
½ chopped banana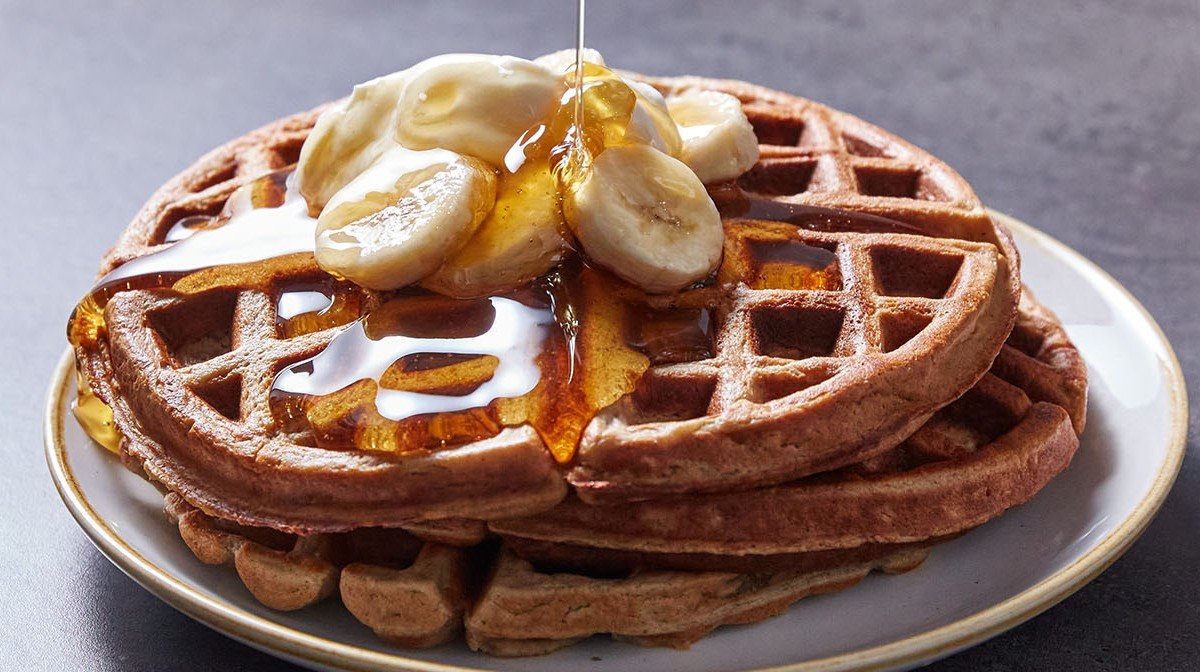 Method
1) Add all of the ingredients to a blender and blitz until smooth.
2) Spray a little zero-calorie cooking spray onto the heated waffle iron and then carefully pour the waffle mixture onto the iron, making sure to fill any gaps.
3) Cook for 5 minutes or until golden brown.
4) Repeat to use up the remaining mixture until you have a delicious stack of warm waffles.
5) Top with your favourite toppings — we went for a dollop of Greek yoghurt, chopped banana, and plenty of Sugar-Free Syrup.