We'll never be over the wonder that is baked oats.
---
As soon as we discovered a healthy breakfast that basically tastes like warm, gooey cake, we knew we'd found a forever love. Especially when there are just so many different ways to have them and extras to throw into the mix.
Follow this incredibly simple recipe from Niall Kirkland for a delicious blueberry pie flavoured breakfast that's packed with protein. You only need a handful of stock cupboard ingredients and you'll be good to go until lunch.
Makes 4
Ingredients
For the blueberry sauce:
400g blueberries
150ml water
1 tbsp. maple syrup
For the oats: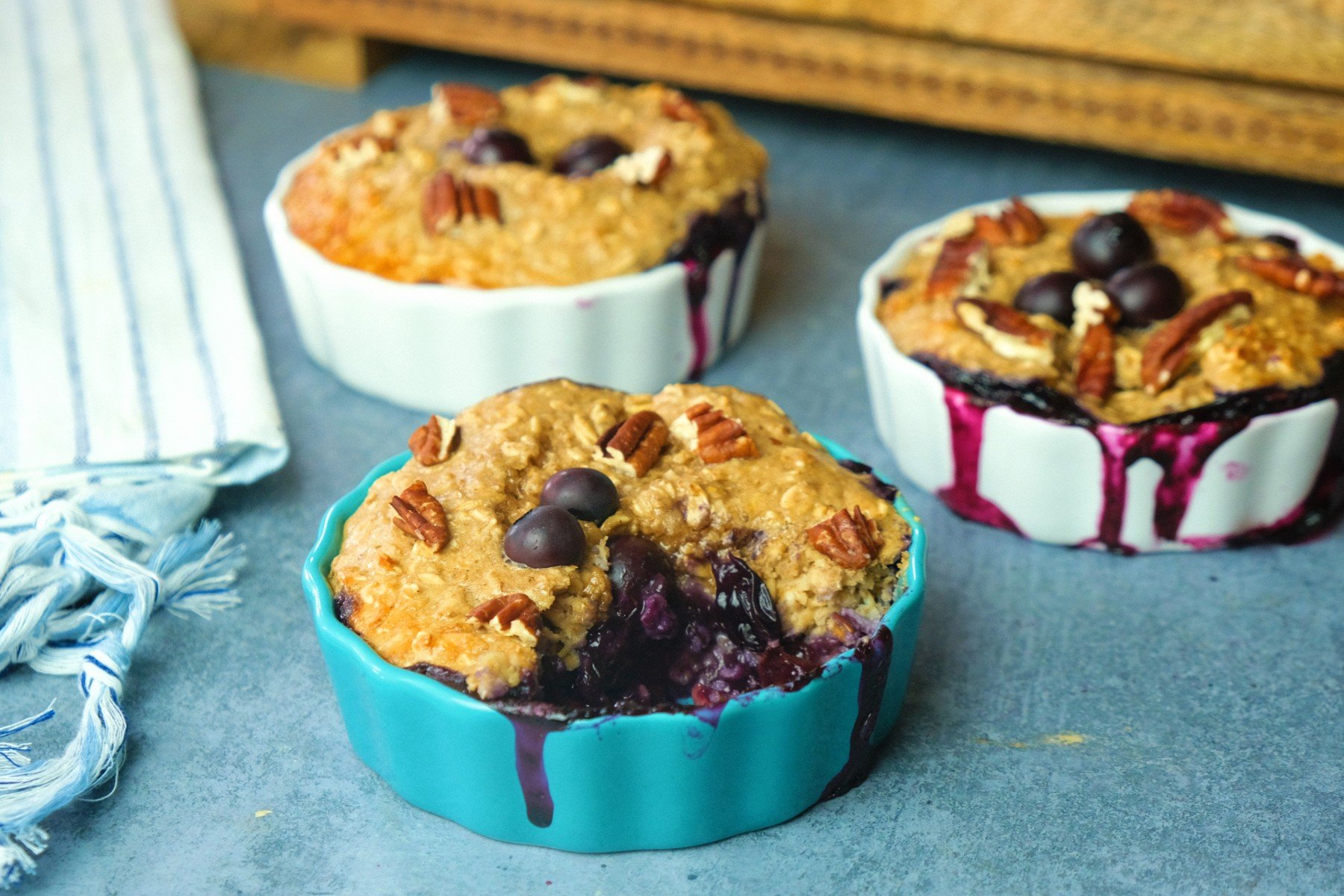 Method
Preheat oven to 180°C/ 360°F.
Heat a non-stick pan or saucepan on a medium heat and add the blueberries and water.
Cook your blueberries for 10 minutes, stirring regularly until they begin to break down. Mash the blueberries, add the maple syrup and continue to cook until sauce thickens.
In a bowl, mix together the oats, whey protein, salt and baking powder. Then add the milk and maple syrup and mix until fully combined.
Add your blueberry sauce to 4 small oven-proof ramekins or baking dishes, then top with the oat mixture. Decorate with blueberries and pecans, then bake for 12 minutes. Dig in!