---
You are cherry sweet!
If you love chocolate (who wouldn't?) and you have a soft spot for cherries, this shake is a must!
Sit back, watch the match and sip on this indulgent chocolate & cherry shake. Easy to make, great to taste!
---
Ingredients
---
? 1 Scoop Chocolate Impact Whey 
? 1/2 Cup 0% Fat Greek Yoghurt
? 1 Cup Pitted Cherries
? 4 Ice Cubes
---
Method
---
1. Add all ingredients to a blender and blend on full speed.
2. Keep mixing till the mixture is a pureed texture.
3. Top with whipped cream, chocolate and sprinkles for that extra match day treat!
---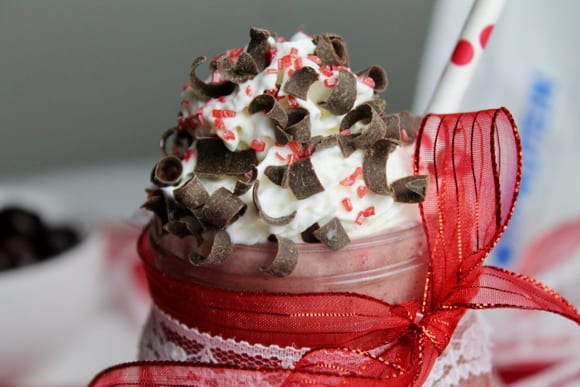 ---