Protein Banana Bread Recipe
This protein banana bread recipe is the perfect addition to your afternoon snack…. and a perfect pre workout snack (especially with peanut butter!).
Ingredients
Here's what you'll need:
3 bananas
50g of sultanas
3 scoops of banana whey protein (if you're feeling adventurous why not try pineapple!) N.B you can also use banana cream spectrum 12 recovery.
2 Eggs
15g of coconut oil
15g (1 tbsp) of olive oil
2 scoops of Organic Freekeh flour
4 tablespoons of sweetener
1 tablespoon of bicarbonate of soda
Method
Step One
Preheat the oven to 175 degrees Celsius.
Start by mashing three ripe bananas or blending with a hand blender. Mix in 50g of sultanas.
Step Two
Add your dry ingredients: 3 scoops of whey protein, sweetener, bicarbonate of soda and 2 scoops of Freekeh flour.
Add two eggs and mix- or for quickness whisk with an electric whisk.
Step Three
Add 15g of melted coconut oil and 15g of olive oil and stir well.
Line a loaf tin with grease proof paper and pour the banana bread mixture in to the tin.
Step Four
Place in the oven for 20-30minutes- test if cooked by placing the end on a nice in the middle- if the knife comes out clean it's ready!
Remove your banana bread and allow to cool! Slice into delicious thick slices and enjoy!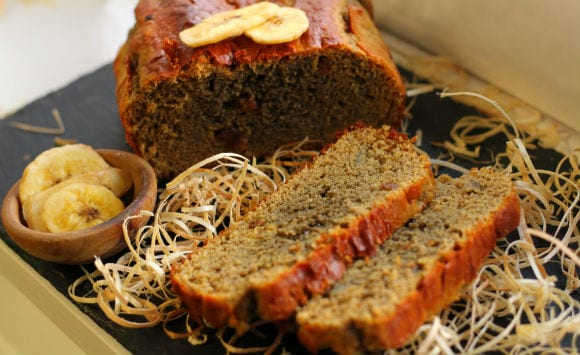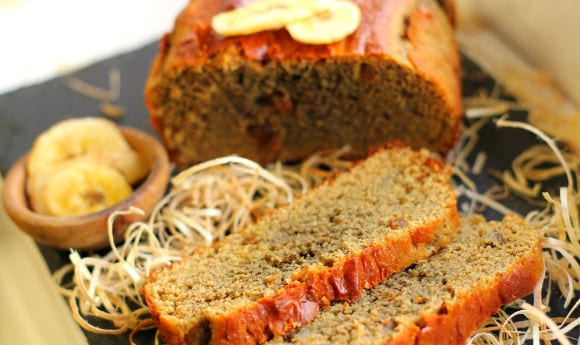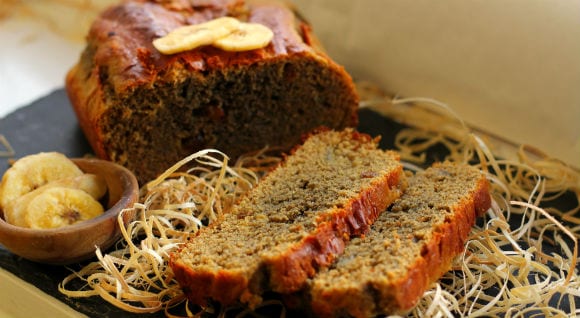 This mix makes 15 Slices.
Macronutrients
Per Slice:
Calories: 82Kcal
Protein:4.5g
Fat:3.2g
Carbohydrates: 9.0g
Sugar: 4.3g