This skillet sweet potato frittata is the perfect go-to dish for a lunchtime fix or quick midweek dinner to use up some veg in a tasty way. High in protein, it's also great meal to enjoy after a gym session and will help you hit your daily requirements.
Plus it serves 2 – so you can keep half to take to work the next day. Sorted.
Click to jump straight to the nutritionals.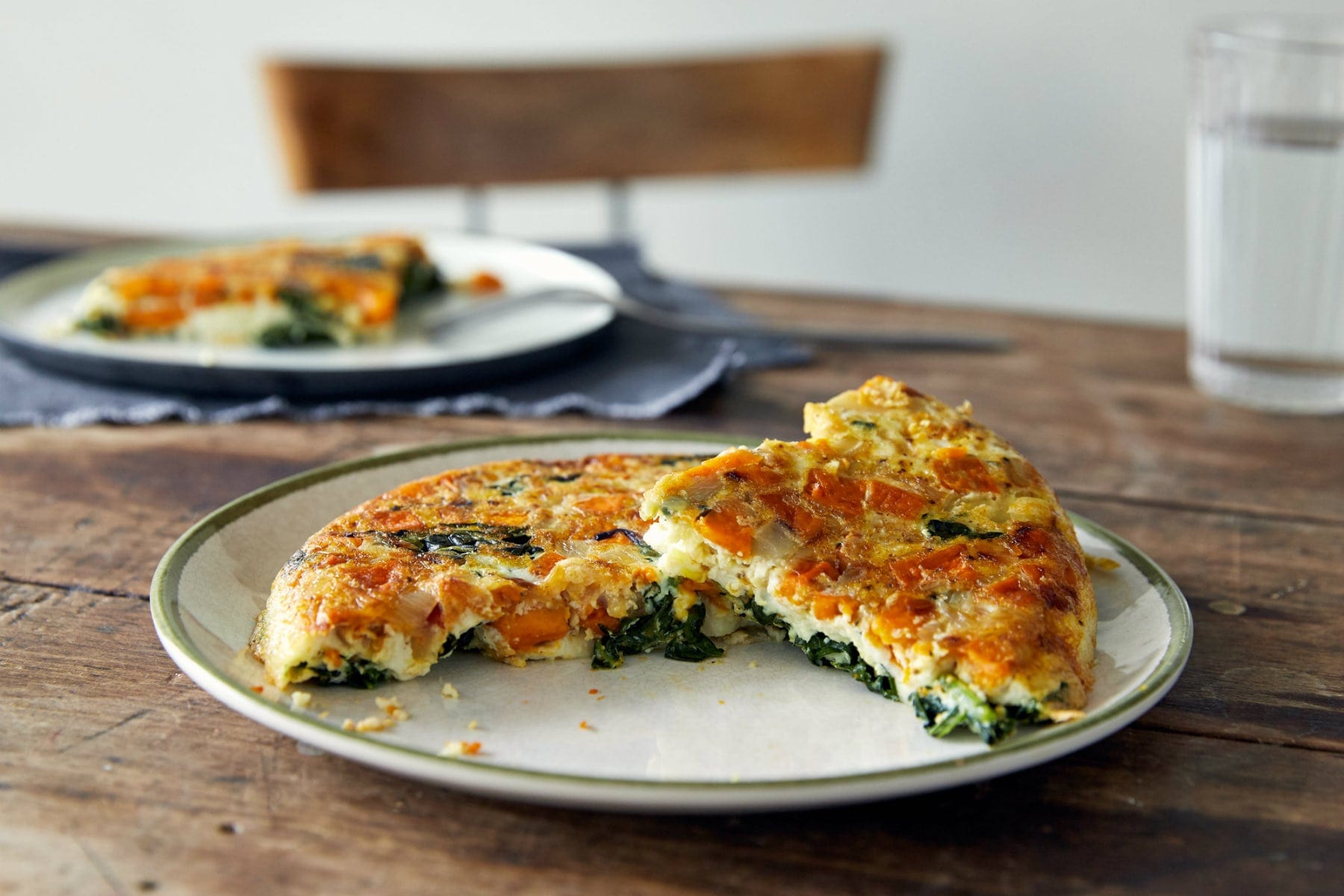 Makes: 2 servings
Prep time: 15 mins
Cook time: 20 mins
Total time: 35 mins
Ingredients
8 large eggs
1 small sweet potato
2 tsp. olive oil
1 small onion
130g kale leaves
Salt
Pepper
Method
First preheat the oven to 230°C.
Prep the veg – peel and cube the sweet potato into small ½ inch cubes, roughly chop the onion and kale leaves.
Next, separate the eggs into yolks and whites. You'll only be using 4 of the egg yolks, so keep the other 4 for another recipe. Beat all 8 of the egg whites in a large mixing bowl until they form soft peaks.
Gently add the 4 egg yolks to the beaten egg whites, mixing carefully until they're combined. Then put the eggs in the fridge while you cook the veg.
Put the cubed sweet potato in a large, non-stick skillet, cover with 250ml of water and put over a high heat to bring to the boil (if you don't have a non-stick skillet, you can use a regular one – just use plenty of oil!).
Reduce the heat to a simmer and then cook, stirring occasionally, until all the water has evaporated. Then add the olive oil, onion, and season with salt and pepper. Cook over a medium heat, stirring often, until the onion softens.
Add the kale and cook for a further 2 minutes until the kale has wilted.
Make sure the veg covers the bottom of the skillet evenly, then pour the egg mixture on top and spread so that you have a smooth layer.
Bake in the oven for around 5-6 minutes, until the sweet potato frittata is cooked through – it should be puffed and very lightly browned on the top.
Looking for more mealtime inspiration? Try these…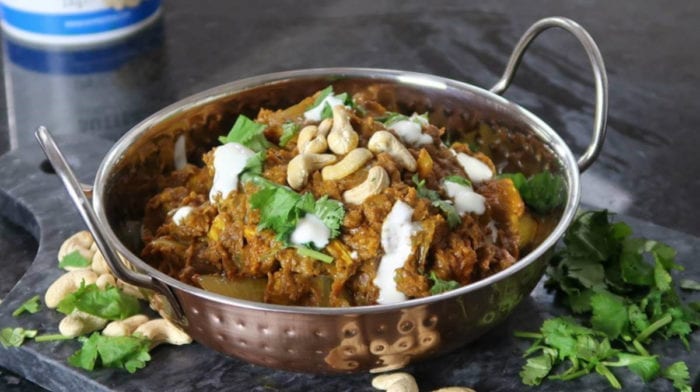 Every bit as creamy as any restaurant dish – except it's actually good for you.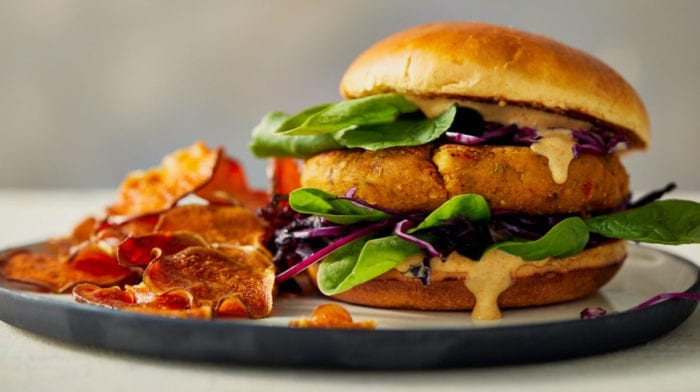 These super-satisfying burgers are the perfect meal prep for a few days' worth of lunches or dinners.
---
NUTRITIONAL INFORMATION PER SERVING
---
Nutritional Facts
Amount per serving
| | |
| --- | --- |
| Calories | 388 |
| Total Fat | 19g |
| Total Carbohydrates | 29g |
| Protein | 25g |