Written by Charlotte Campbell
---
Valentine's Day Breakfast
---
There's only one better way to start Valentine's Day than with breakfast in bed. That's right… with a breakfast that is also going to fuel your workouts. Health and fitness trends continue to soar, and a fatty fry-up is no longer going to cut it. 8 out of the 12 predicted food and drinks trends predicted for last year were health related.
Gone are the days when the most googled foods were mash-ups of various pastries and baked goods (cronuts, anyone?). The most googled diet term in 2016 was veganism. It's serious stuff. So, if you want to impress your love-that-lifts (or just your fitness-conscious Tinder buddy), you're going to have to put the bacon and blueberry muffins AWAY.
But fear not, you can still keep things tasty in the bedroom with our breakfast in bed recipes. Plus, they're entirely Instagramable. What's the point of cooking it if you can't #hashtag it, right? Who knows, if you make them well enough you could end up burning off the breakfast calories pretty quickly…
---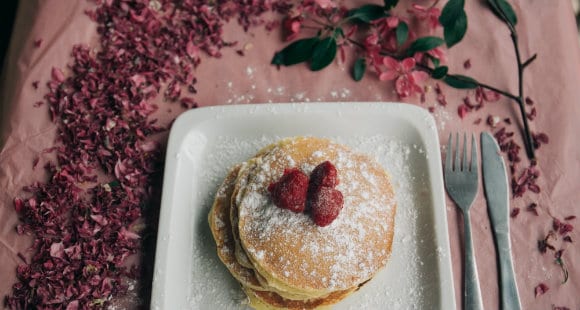 ---
Passionate Pancakes
---
Keep things sweet with these decadent but protein packed pancakes.
You will need:
Chocolate Flavour Protein Pancake Mix
300ml Milk Or Water
1 Can Coconut milk, Chilled Overnight
Strawberries, Chopped Length-Ways (so they look like hearts, obvs.)
Method: 
#1 Mix 2 large scoops of the chocolate flavour pancake mix with around 150ml of milk or water per pancake. Pour the mix into a medium heat pan – for added "wow", cook in a heart shaped mould. These can be found easily online.
#2 While the pancakes are cooking, whip up the coconut milk until it becomes thick and creamy.
#3 Once the pancakes are cooked through, top with the chopped strawberries, coconut whipped cream and a decorative drizzle of the chocolate syrup.
#4 Saucily eating the cream in front of your significant other is recommended.
---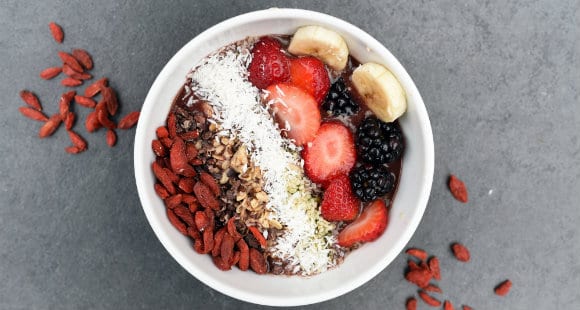 ---
Orgasmic Oats
---
This porridge is not only filled with protein, but it's also chock full of aphrodisiacs.
You Will Need:
2 Sachets Protein Porridge (we recommend golden syrup flavour for this recipe)
500ml Boiling Water
1 Chopped Banana (and maybe a spare one if you want to peel that and eat it seductively. Up to you.)
Cinnamon
A Handful Of Blueberries (the most photogenic of all the berries, we think)
2 tbsp Peanut Butter
Method:
#1 Mix a sachet of the porridge with 250ml boiling water per bowl.
#2 Add 1-2 teaspoons of cinnamon in each bowl and stir until the mixture reaches a thick consistency.
#3 Then top with chopped banana, blueberries and a tablespoon of peanut butter in each bowl.
---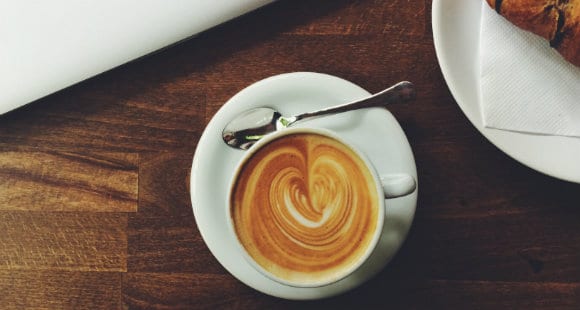 ---
Casual Fling Coffee
---
If it's early days with your valentine and you're feeling like breakfast in bed might be a bit full-on, don't stress. A simple protein added coffee is a casual way of saying "yeah, I hit the gym too…" plus it provides a much-needed caffeine hit to non-morning people.
You Will Need:
1 Sachet of Myprotein Hot Mocha
400ml Milk/Water
Method:
#1 Simply shake the mix and liquid so it is smooth.
#2 Divide into 2 mugs and microwave for 60-90 seconds.
#3 Easy.
---