While meal replacement shakes have been around for years, you might be hearing more about complete nutrition shakes, (especially since we launched BeNu!). So, do meal replacement and complete nutrition shakes work? Both are convenient and can be part of a healthy diet pattern, but each offer unique benefits based on your goals. Read on to learn more about complete nutrition and meal replacement shakes and how they work.
Jump to: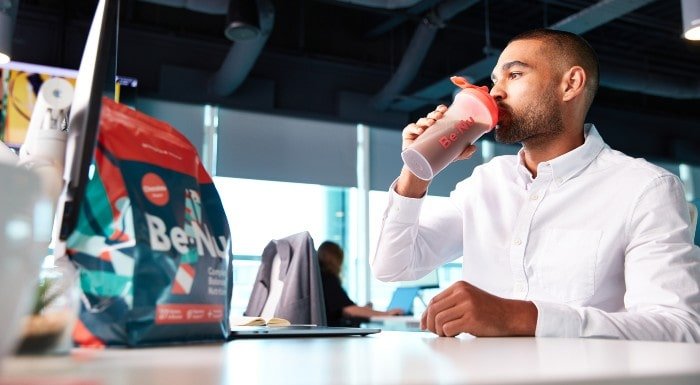 What is complete nutrition?
Complete nutrition shakes offer the benefit of healthy nutrition on the go. It can be so time consuming and complicated to plan all of your meals and snacks for the week or even for the day. With a complete nutrition shake, you can get all of your macros (and micro nutrients like vitamins and minerals) in one complete package. They aren't specifically for those who want to lose weight, but they can be for anyone with a busy schedule who still wants to stay healthy. 
Complete nutrition means balanced calories, macros, vitamins, fibre, and minerals in one easy drink. 
What are meal replacement shakes?
Traditional meal replacement shakes were aimed at those who wanted to lose weight. They typically range between 200-300 calories and aren't necessarily focused on macros. The convenience and ease of a meal replacement meant less work counting calories. Meal replacements can take the place of one or two higher calorie meals from a typical diet, which can lead to faster weight loss. 
While the low calories of meal replacement shakes can be effective for weight loss, they aren't right for everyone. If you want the convenience of a meal replacement but more nutrition and higher macros, complete nutrition shakes fill that need, especially for those focused on building or sustaining mass. 
Complete nutrition is great for the busy, health-conscious person on the go. 
What does the research say?
Research has supported the use of meal replacement shakes as part of a calorie restricted weight loss plan, making them popular since the 1990s.1 However, while effective, low calorie meal replacements are often a temporary solution and not a long-term lifestyle change. Meal replacements make weight loss easier, but they don't necessarily teach how to create sustainable patterns and macros for a complete diet. 
BeNu is a complete nutrition shake that can be used in place of a meal or as a well-balanced snack. The convenience of a ready to mix shake means you can control the total calories based on how many scoops of BeNu that you add to your water. It requires no refrigeration and can be kept in your car, your desk at work, or anywhere else where you might need a meal or snack on the go. 
One BeNu shake contains protein, carbs, and fat for energy, muscle recovery, and healthy metabolism, as well as 27 vitamins and minerals. 
Get all the details on the nutrition of one BeNu shake here: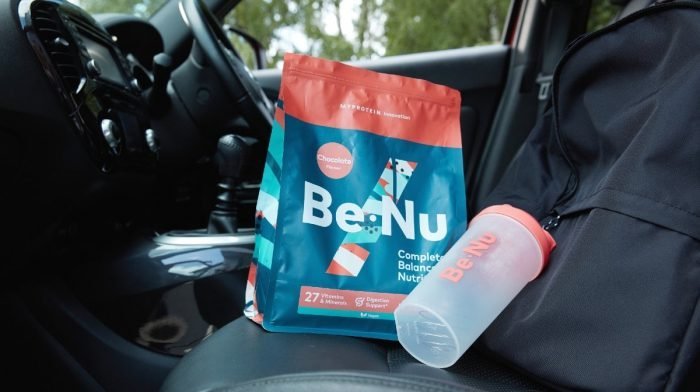 You should never have to skip a meal.
Take Home Message
While meal replacement shakes and complete nutrition shakes both offer benefits, one is more useful for weight loss while the other can be used by anyone focused on a healthy lifestyle.
Complete nutrition shakes are ideal for the busy, health-conscious person who is on the go and wants to feel confident that they can stay on track with their eating.