Get off to a strong start with these vitamin-boosting smoothie bowls.
---
Looking for a delicious new breakfast idea to mix up your routine? One of the silver linings of working from home is that you can now spend a little more time and care on the most important meal of the day — rather than grabbing whatever's in sight in your rush to get out the door.
These smoothie bowls look great, taste even better, and — most importantly — are packed with a whole host of essential vitamins that your body needs to stay healthy and happy.
They're also high in protein, making them a sweet and simple way to stay topped up on your daily intake — helping to support muscle growth and maintenance.
Our favourite kitchen whizz, Niall Kirkland, has come up with three incredible flavour variations to make sure there's something to suit you, find out how to make them below.
Ingredients
Avocado, Banana & Kale:
Mango & Honey:
Forest Fruits: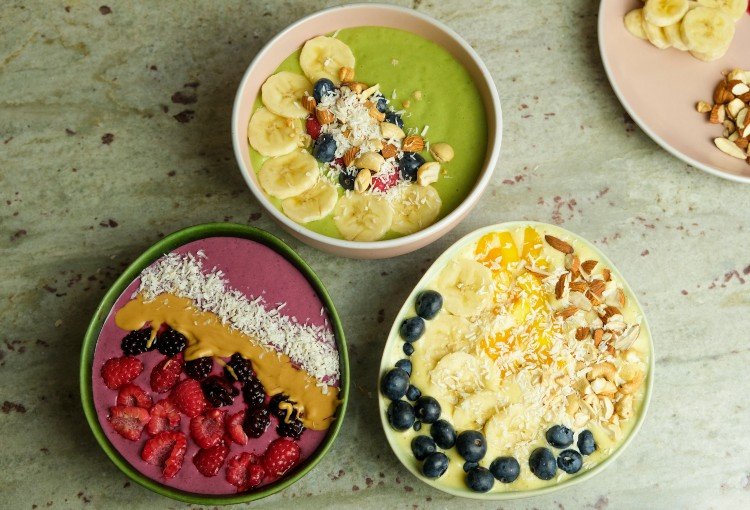 Method

Add all the ingredients to a blender and blend until completely smooth.

Pour into a bowl and top with any extras you fancy — chopped banana, fresh berries, your favourite nuts, chia seeds, coconut flakes, you name it!
Enjoyed this high-protein breakfast recipe? Watch this for more ideas.