By Anna Sward of Proteinpow.com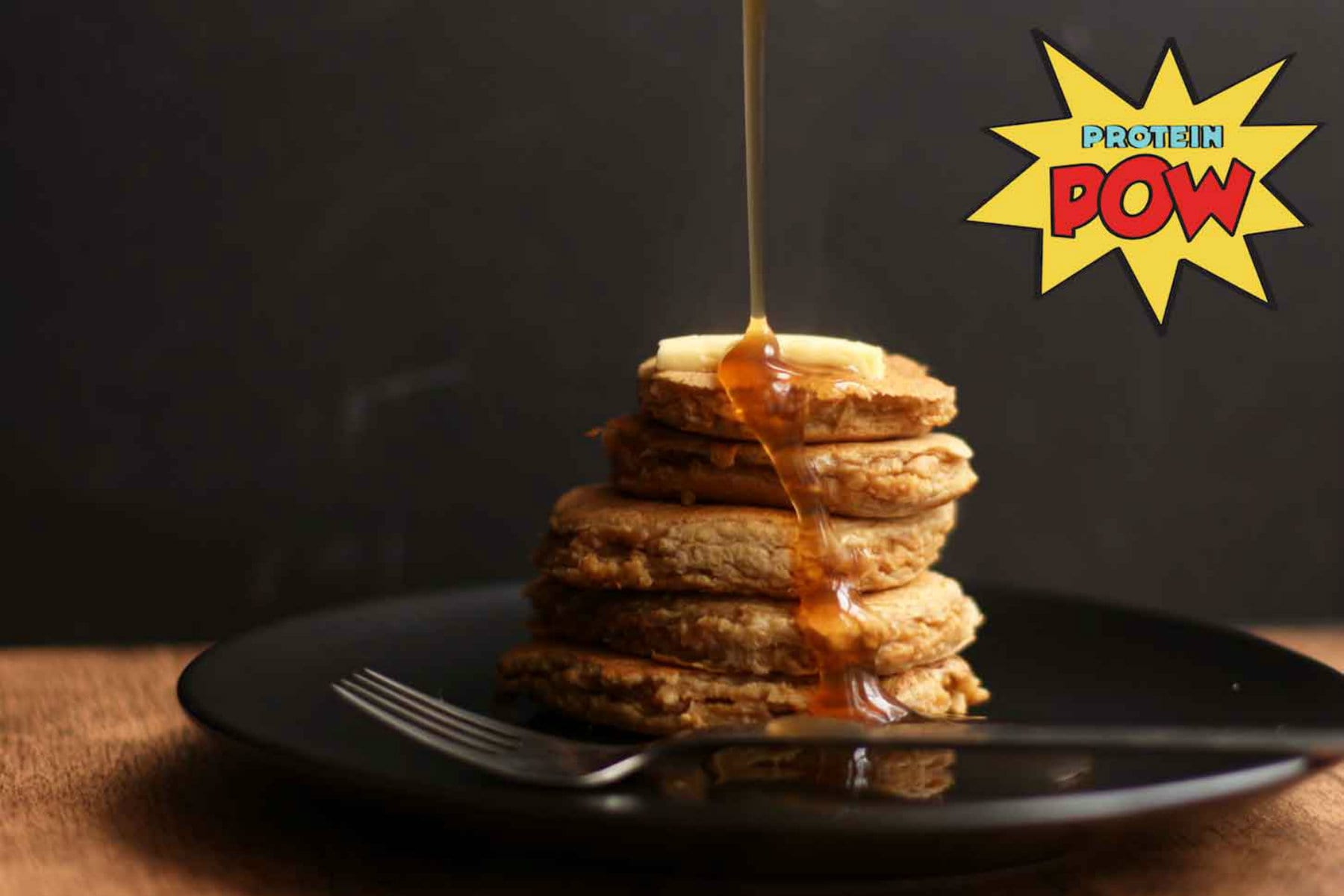 This protein pancake recipe may strike some of you as unusual because instead of oats, it contains quinoa, and instead of whey, it's made with pea protein powder. I didn't make it just to be unusual though, I made it to open a window into a couple of ingredients some of you may not have considered.
Let me start with the quinoa: quinoa is a great gluten-free substitute for oats. It's one of the highest-in-protein grains out there and on top of that it's really tasty! It has an earthy and nutty tasty to it that's great for both savory but also sweet foods.  And pea protein, ah! It's one of my favorite ingredients for protein baking because it adds bulk to foods and ensures they stay nice and moist. Combined with flavdrops too, it's absolutely delicious! Don't believe me? Try this recipe.
---
Makes: 6-8 pancakes
Ingredients
Ingredients
150 g liquid egg whites
30 g Pea Protein
30 g quinoa flakes (or if you really don't like quinoa, go ahead and use rolled oats)
4-6 drops Toffee Flavdrops (depending on how sweet you like your pancakes)
1/2 tsp baking soda
Method
1. Blend all ingredients together.
2. Heat up a nonstick pan and add some low-calorie spray or coconut oil.
3. Once the pan is sizzling hot, pour the batter on it and turn it back to medium.
4. Flip the pancakes once the bottom is cooked and ka-pow! Ready to top with maple syrup, nut butter, fruit, bacon or whatever you like to top your pancakes with!
---
Nutritional information for all pancakes:
311kcals, 47g protein, 23g carbs and 4g fat.
---
Enjoy this quinoa protein pancake recipe? Check out more delicious health and fitness recipes.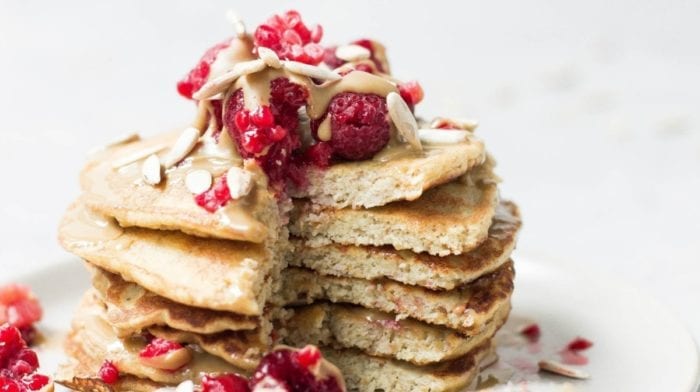 Protein pancakes? We've got recipes for days.