Red Velvet Devil Pancake Stack
Not only does this Red Velvet Devil Protein Pancake Stack look spooktackularly amazing but it also tastes to die for! I dare you to make it!!!
Time to make – Under 15 Minutes
You will need:
Method
Put all ingredients into a bowl and add the milk a little bit at a time to make sure the mixture is not too runny, a thicker mixture makes a tastier pancake!
Once made pour a ladle spoonful of the mixture in a slightly greased frying pan and cook on a medium heat until you start to see bubbles forming in the mix, once browned flip over.
Vanilla Coconut Frostings
You will need:
Vanilla Protein Milk Powder Smooth – 1 scoop (Macros: Cal – 106 Fat –1 Protein -17 Sugar – 8)
Cream Cheese – 50g
Desiccated coconut – 20g
Milk – 20ml
Method
Mix all ingredients together, if too runny add more powder and if too thick add a drop more milk.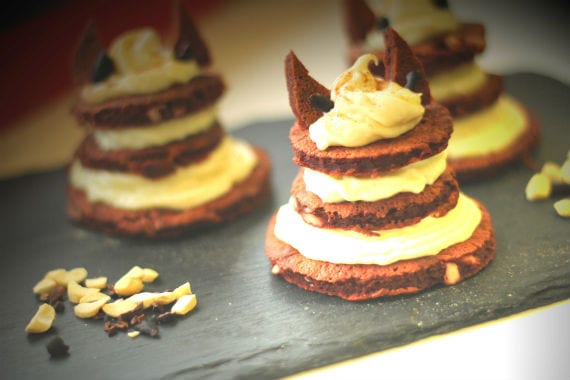 Enjoy!
Happy Halloween!!!