Keep the summer vibes coming, even if it is raining outside.
The weather isn't exactly giving 'summer' right now, but that doesn't mean we can't trick our senses into thinking we're sat outside in the sun, at a barbeque with our friends, with a glass of iced tea in hand. And when that sunny day does finally come around... this is the recipe to whip out, trust me.
Makes 1 large jug (roughly 4 glasses)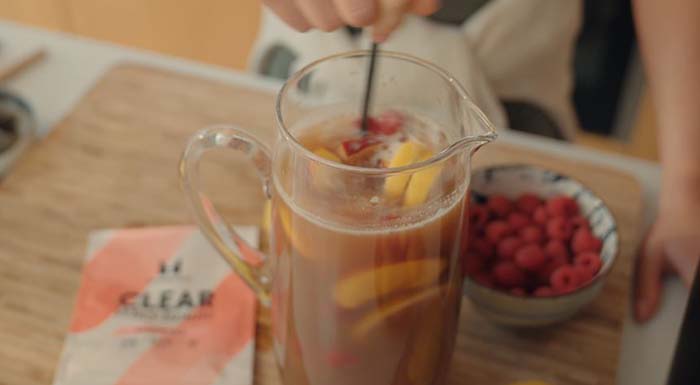 Ingredients
3 sliced peaches
2 sliced lemons
Sprig mint (chopped)
1 scoop

Clear Whey Isolate (Peach Tea)

Peach Tea Clear Whey is out of stock at the moment, but Peach Tea All-In-One will pack an even bigger protein punch.
6 English Breakfast or Green tea bags
Plenty of ice
Instructions
1.
Begin by slicing up your fruit into thin slices and roughly chopping your mint and set aside.
2.
Then, in a large jug, add your tea bags and 1 litre of cool water and leave to steep for roughly an hour.
3.
Meanwhile, mix 1 scoop of Peach Tea Clear Whey Isolate with 400ml of cold water in a shaker and shake until combined.
4.
After the hour is up, remove the tea bags from the large jug and add the Clear Whey mixture and stir to combine.
5.
Just before serving add a generous handful of ice alongside your sliced fruit and chopped mint and stir well.
Nutritional info per serving:
| | |
| --- | --- |
| Calories | 80 |
| Total Carbohydrates | 15g |
| Protein | 6g |
Want more recipe inspo?
TRY THIS NEXT: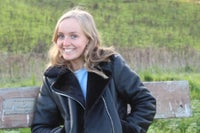 Emily is studying Business Management & Marketing at the University of Birmingham and is currently on her intern year. She has a keen interest in both writing and fitness, so is happy she can now combine the two. She likes to spend time with her friends, both in & out of the gym.