Need a simple solution to all the snacking temptations that are now constantly within reach?
---
Hands up if you can't keep out of the kitchen during a day in lockdown. Yep, us too.
That's why we're serving up super-easy recipes like this to help you stay on track with healthy, filling snacks that can be made with just a handful of natural ingredients.
These nut & berry bars are ideal for any time of the day — whether you're after a quick breakfast fix, a tasty treat for your mid-morning coffee break, or something sweet to see you through the afternoon.
Each flavour makes 6
Ingredients
Ingredients
130 g almonds (chopped)
130 g cashews (chopped)
25 g sesame seeds
50 g honey
150 g chopped walnuts
1 scoop Impact Whey Protein (Vanilla)
50 g dried cranberries
50 g coconut oil (melted)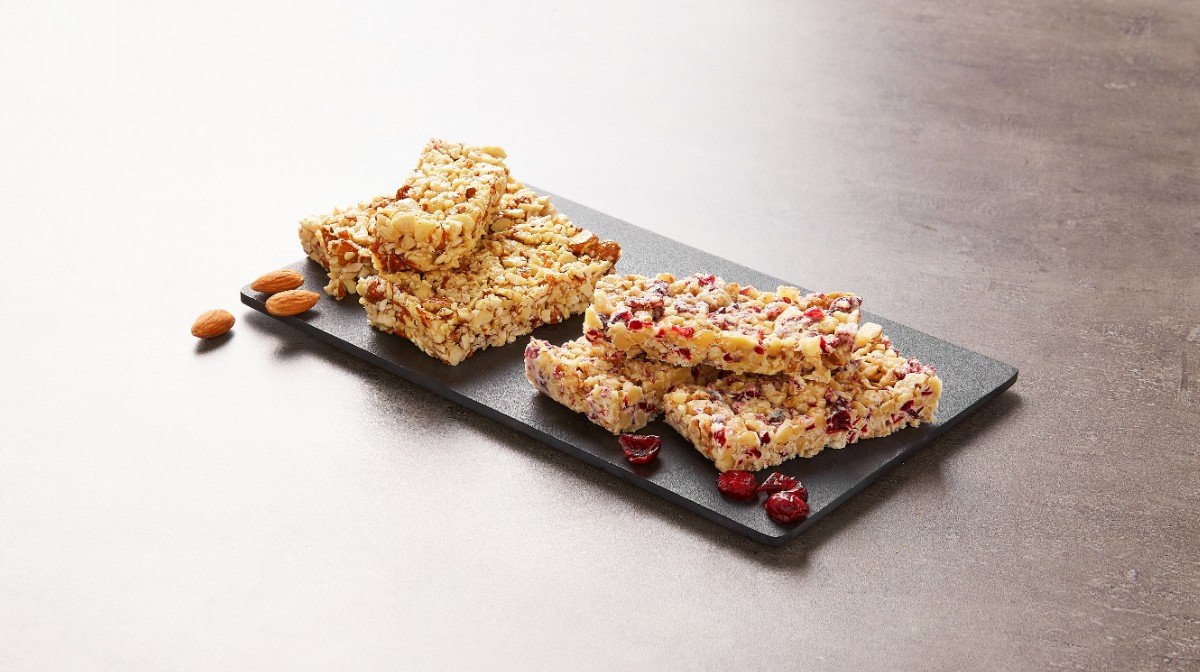 Method
1) For each flavour, mix all the ingredients in a large bowl until fully combined.
2) Pour the mixture into a lined baking dish and use the back of a spoon, fork, or spatula to press it firmly down into a flat, smooth layer.
3) Freeze for several hours, or overnight. Then remove and cut into several bars.
4) Enjoy immediately or store in an airtight container in the fridge for up to 5 days.
Enjoyed this high-protein breakfast recipe? Watch this for more ideas.