There are so many whey protein products out there, but what sets them apart is quality. This is where THE Whey is leaps and bounds ahead of the competition. From the Myprotein Pro Range, this is a supplement to make you strive for more than you ever thought possible. Take a look at what THE Whey has to offer you and your goals…
What is THE Whey?
With 25g of protein per serving and only 2g of carbohydrate and 1g of fat, this ultra-premium blend of whey concentrate, whey isolate and hydrolysed whey delivers a pure form of whey protein boasting the best nutritional values per serving on the market today.
So, why the tri-blend of whey concentrate, whey isolate and hydrolysed whey? Each offers its own benefits, but all comes from the same place. Find out everything you need to know about this performance blend.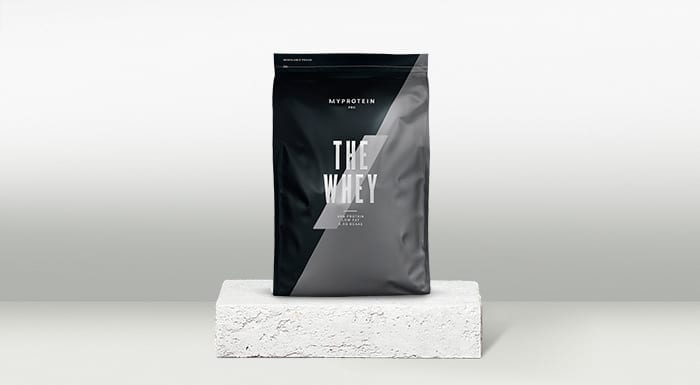 Whey Concentrate
Whey protein is fast absorbing, making it a great source of protein to promote muscle growth and repair. It's also a complete protein, meaning it contains all 9 essential amino acids to stimulate protein synthesis. By continuously filtering the liquid whey, the protein percentage increases to approximately 80% protein, whilst further microfiltration can boost protein concentration up to 90% – which is exactly what we've done, giving you more value for your money.
Whey Isolate
Whey isolate contains 90% protein and is very low in carbohydrates and fat. This makes it a great source of lean protein to promote muscle development. During the manufacturing process, water is removed along with all lactose and cholesterol, leading to a 95% protein concentration.
Hydrolysed Whey
This type of protein has been pre-digested, which means that it's absorbed even faster by the body, to help bring about even greater recovery after exercise.
This tri-blend is scientifically proven to help you build muscle and enhance the recovery process after intense exercise.
The Key Ingredient
It's not just the superior nutritional value per serving that make THE Whey stand out from other protein supplements, but also its key ingredients that make it even easier for your body to make the most of the protein you're taking.
Mzyme®
Mzyme® is a multi-enzyme complex containing a range of enzymes including amylase, lactase, cellulose, lipase and protease. The role of these enzymes is to break down nutrients such as carbohydrates, lactose, fats and proteins. This helps the body to absorb these nutrients.
Supplementing with Mzyme® can help supply the body with an effective quantity of these digestive enzymes, which put simply, will help your body to make better use of the proteins you consume to bring about an increase in muscle growth, repair and therefore improved strength.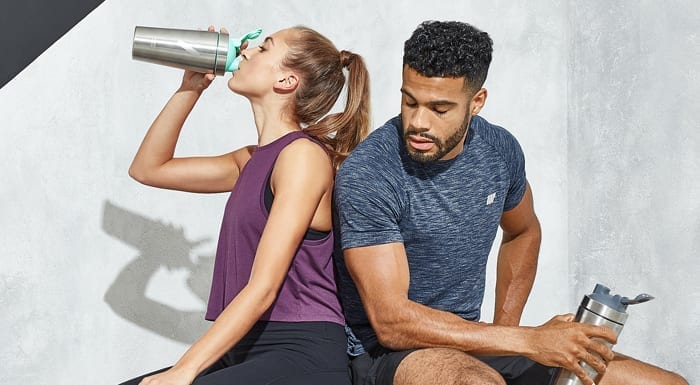 When Should You Take THE Whey?
You can take THE Whey at any time of the day, whether it be pre-workout, post-workout or on-the-go whenever you need to consume a high-quality protein source.
For optimal results, you should look to consume a shake within 30 minutes to an hour of finishing your workout, which will help contribute to muscle growth and repair.
Here are the main benefits you can enjoy while sipping at THE Whey:
? 25g of protein per serving
? Tri-blend of ultra-premium whey
? Only 2g of carbs and 1g of fat per serving
? Only 10mg of cholesterol – the lowest on the market
? A whole range of delicious flavours: Chocolate Caramel, Cookies 'n Cream, Decadent Milk Chocolate, Matcha, Peanut Butter Cup, Salted Caramel, Strawberry Milkshake, and Vanilla Creme.
Take Home Message
THE Whey is setting a new standard when it comes to top quality protein. It's time to start fueling your body with the absolute best on the market. The benefits of fast absorption and quality whey will give you the best results as you charge forward with your fitness goals.