In need of an indulgent dessert that still meets your macros? These strawberry cheesecake blondies from @niallkirkland are stuffed with creamy Carb Crusher for an extra protein-packed bite and sweet treat without the sugar.
Sprinkled with fresh strawberries and drizzled in melted white chocolate, these freshly-baked blondies look almost too good to eat. They make the perfect post-workout treat that you can throw together in a matter of minutes.
Bursting with nutter butter and protein powder, one little slice boasts 12g of protein, so you can crush those cake cravings and still make great gains.
Makes 10 blondies
Ingredients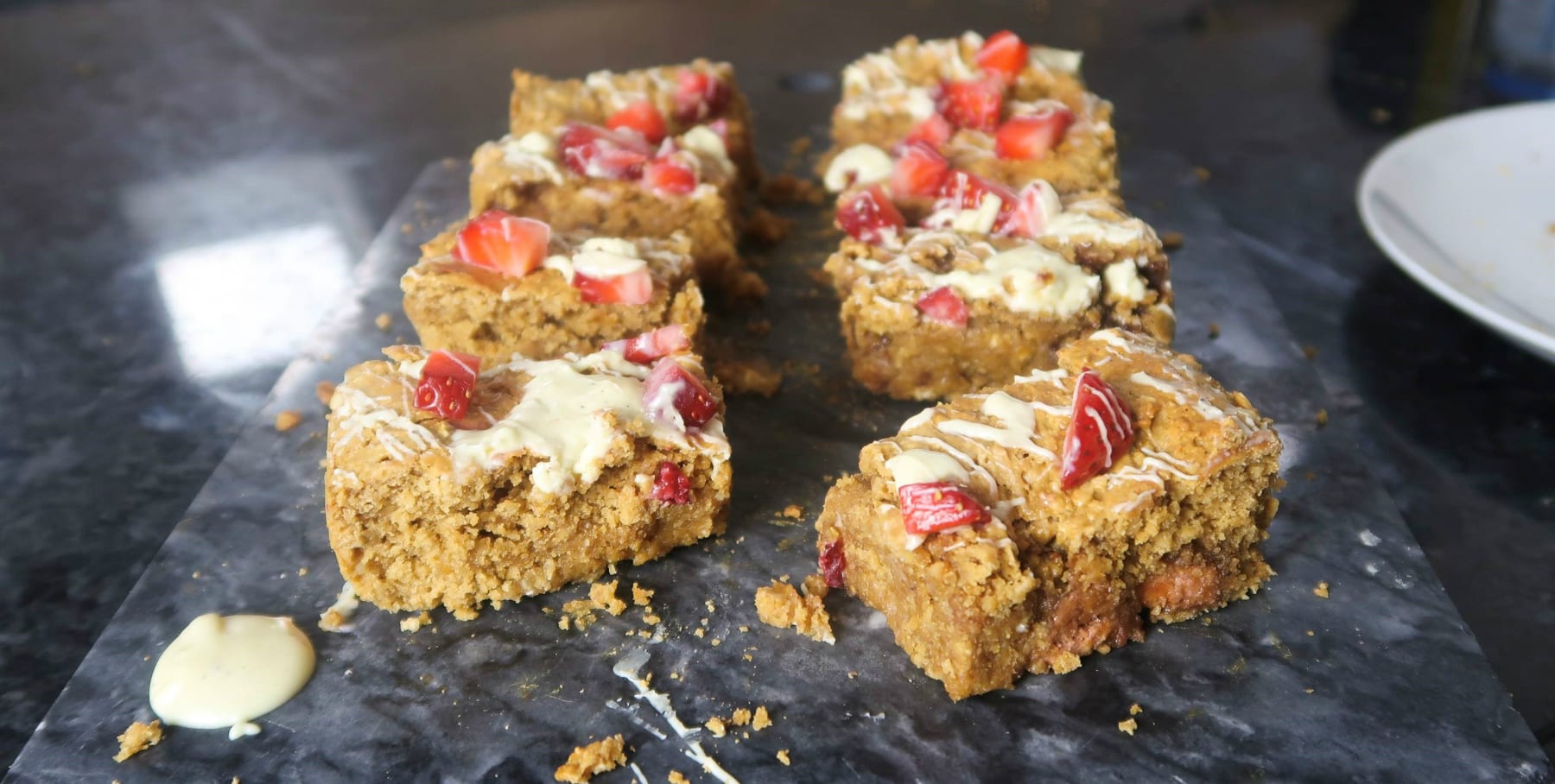 Method
1. Preheat the oven to 175°C and line a 9×5-inch baking tray with greaseproof paper.
2. Put the nut butter, milk, vanilla whey and water into a large mixing bowl and mix together until smooth.
3. Then, add oat flour, powdered peanut butter, brown sugar, vanilla extract and mix well again to form a smooth batter.
4. You may want to add a tiny bit more water if the mixture becomes too thick and dry.
5. Next, slice your carb crusher into roughly 8 pieces widthways and then in half lengthways.
6. Add the chopped bar to the bowl and mix in.
7. Transfer your mixture to the baking tray and bake for 20 mins.
8. When cooked, remove and leave to cool for 10 mins.
9. Once cool, decorate the blondies with chopped strawberries and melted white chocolate.
10. Slice your blondies into ten pieces and dig in.