Chocolate Nut Protein Cookies
If you often get a pesky chocolate craving at night or in the day these chocolate nut protein cookies are perfect whey to satisfy that sweet tooth!
If you've tried our delicious protein raisin cookies, you'll love these double chocolate nut protein cookies even more… trust me they're to die for!
Ingredients
To enjoy an amazingly soft chocolate nut protein cookie you'll need:
Half a large or one small sweet potato (200g)
3 scoops of Myprotein chocolate nut impact whey (if you prefer chocolate caramel, chocolate orange or mint chocolate… go for it! You could even try our new white chocolate flavour).
1 whisked egg
25g of melted coconpure coconut oil
50g of peanut butter
25g of honey
10 Toffee Myprotein Flavdrops
20g of unsweetened cocoa powder
Half a teaspoon of baking powder
1/8th of a teaspoon of cinnamon
25g of chopped up nuts (I used Brazil and Hazel nuts).
2 tablespoons of dark chocolate chips.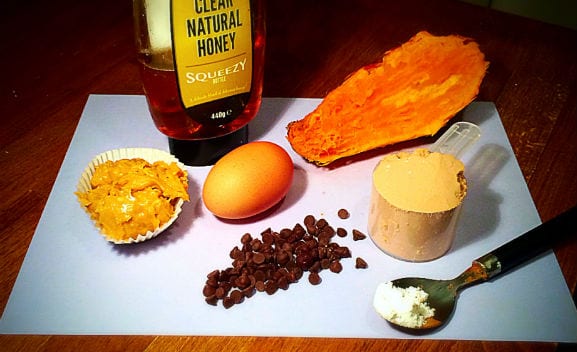 Preparation
It may seem like a lot of ingredients but recipe is so straight forward you'll be mixing up a batch of these cookies every weekend!
Step One
Peirce your sweet potatoes and bake in the oven for around 30-40 minutes at 200 degrees Celsius (to quicken up this process you can microwave the potato for 5 minutes before hand so it takes less time in the oven).
Once cooked turn your oven down to 150 degrees.
Step 2
Once baked allow your potato to cook, remove the skin and mash in a bowl.
To your mashed potato add all your wet ingredients, this is the melted oil, the whisked egg, tablespoon of honey, Flavdrops and 3 tablespoons of peanut butter. Mix in well.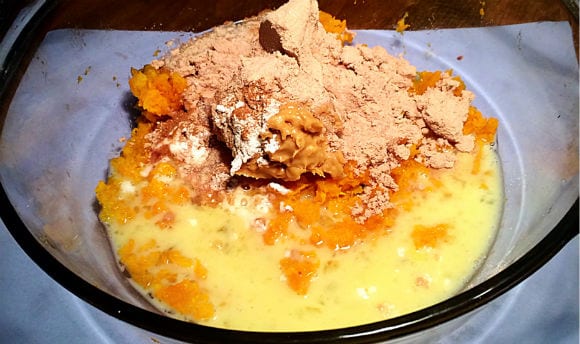 Step 3
Now add your dry ingredients, the protein powder, cinnamon, baking powder, cocoa powder, nuts and chocolate chips.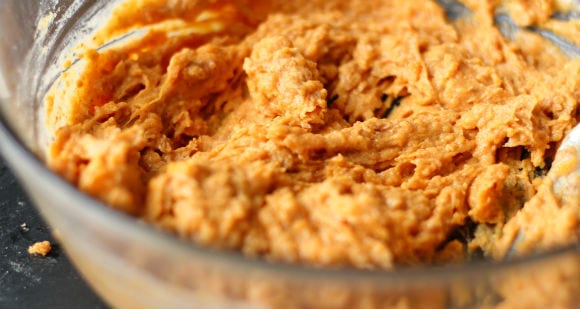 The Cooking
Once all mixed in you will have quite a batter mix that is a bit thicker than cake mix.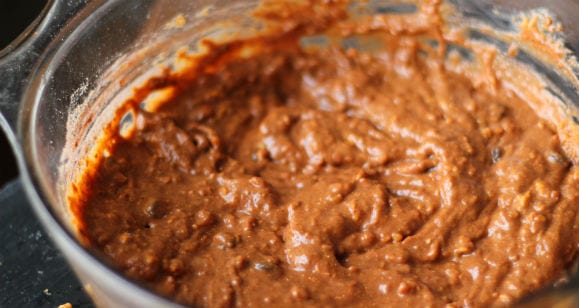 Onto a tray (you'll probably need two) add spoonfuls of the mixture into round cookie shapes (don't worry if it looks a bit runnier than what you expect, this mixture is not like cookie dough).You should get about 12 cookies out of this mix.
Place your cookies in the oven for 8 to ten minutes.
The Eating
Remove your chocolate nut cookies, allow to cool and enjoy this deliciously soft little treats!
Enjoy!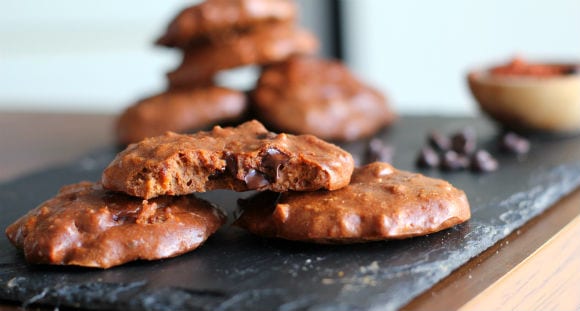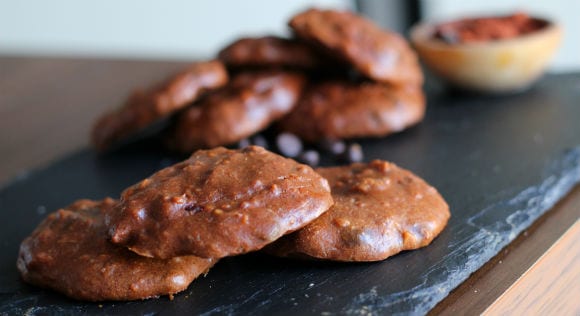 For more recipes click Here.
Macronutrients
Per Bar:
Calories: 115Kcals
Protein: 7.7g
Fat: 5.8g
Carbohydrates: 7.9g
Sugar: 3.7g