By Christopher Tack | Clinical Specialist Physiotherapist
One of the main reasons I see with clients not reaching their rehab or training goals is that despite doing everything right in training, they simply do not do enough of it. We are talking about training volume. The number of repetitions and drills is closely correlated with improvements and the main limiting factor is often (if not always) fatigue. People do the right stuff but then they get tired and stop before they reach their potential.
However, what if I told you that your gains did not need to be limited by fatigue.
What if I told you that an unusual combination of watermelon and apple would sustain your presence in the gym.
Finally what if I told you about a new supplement which harnesses this odd combination and can boost your training volume and fight fatigue.
Let me tell you about Citrulline Malate (CM).
---
What Is Citrulline Malate?
Citrulline malate is an amino acid compound which has got some attention due to its potential to delay the onset of fatigue during intense bouts of training. As such it is commonly found as an ingredient in pre-work out supplements, such as THE Pre-Workout.
This compound is an amino acid which is composed of citrulline and ester of malic acid (malate).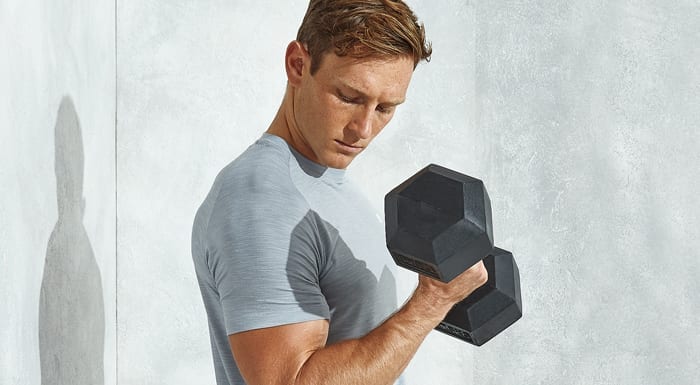 L-citrulline takes its name from the Latin citrullus meaning "watermelon" from which it was isolated in 1914, and is a key intermediate in the urea cycle which is the biochemical reaction by which humans produce urea from ammonia. In other words, it is a non-essential amino acid created in two ways.
1) Either within the intestinal tract by a reactive process between ornithine and carbamoyl phosphate(1-2); or
2) By the conversion process breaking down the amino acid l-arginine to nitric acid(3).
Where does the "malate" part derive from?
The malate component of the compound comes from malic acid which takes its name from the Latin word malum, meaning "apple". Malate is a component of the tricarboxylic acid cycle (a chain of reactions to generate energy during aerobic respiration) which may increase aerobic metabolism by reducing lactic acid production and continuing pyruvate production (used to provide further energy) for the Krebs cycle(4-5).
The compound citrulline malate (which combines the amino acid with malate) was originally a clinical drug used in Spain for use as an antiasthenic.
Asthenia is muscle weakness related secondary to disease processes such as diabetes, chronic fatigue syndrome or autonomic dystonia(4,6-7).
As such CM was provided to reduce the impact of weakness and fatigue.
However, as is often the case progress in the pharmaceutical field has inspired others to assess its use also in the healthy population of athletes and those who exercise. As such the idea of using CM as a supplement was born!
---
How Does Citrulline Malate Work?
L-Citrulline | The science
As mentioned already, double-blind clinical trials have already demonstrated a clear benefit of CM as an antiasthenic agent to reduce fatigue in disease populations(6,8). However, the mechanism of these benefits needs to be further explored.
The mechanism of action for CM is in two areas. In a study where muscle fatigue was induced in rats by bacteria, the provision of CM has suggested to assist the synthesis (production) of nitric oxide (NO) (9-10)- a powerful compound which affects blood vessel dilation, blood flow, regulates glucose uptake and assists to optimise mitochondrial respiration(11).
The production of NO is assisted by the citrulline component of CM. As the provision of citrulline increases levels of another amino acid, L-arginine(12-14) which is a rate limiting factor for NO synthesis(15). Meaning that if there is more citrulline, then there is more l-arginine to facilitate greater NO production.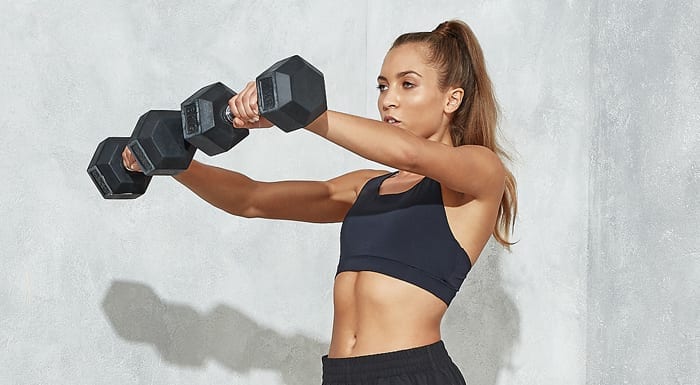 L-Citrulline | Benefits
The benefit of greater amounts of NO would then mean improved blood flow(16) which could increase nutrient delivery and waste product clearance from working muscles, like lactate(17-18).
This would therefore improve muscle function and capacity to sustain activity(19) and subsequently reduce fatigue(9, 20).
Malate | How does it work?



So, that explains how citrulline assists our ability to beat fatigue; but what about the other bit which is attached?
Malate facilitates a process called anaplerosis which is the act of replenishing component parts of the tricarboxylic acid cycle- also known as the Kreb cycle. This is a key component of aerobic respiration and how we gain energy from the use of oxygen.
Malate will influence certain anaplerotic reactions and reduce the block of the oxidative energy pathway caused by excess ammonia. It then uses lactic acid formed as a byproduct of exercise to form more pyruvate. With more efficiency of aerobic metabolism, we are then able to create more adenosine triphosphate (the main carrier of energy)- hence reducing fatigue!
In fact, upon testing, significantly more aerobically produced ATP is generated when CM is provided, showing an enhancement of oxidative processes(4). This study also showed significantly faster phosphocreatine level recovery following exercise and levels of both muscle PH and power were both sustained at a higher level- indicating a decreased rate of ATP formed through anaerobic metabolism.
Other plasma and muscle changes following exercise with CM supplementation include higher levels of insulin; more efficient use of branched-chain amino acids during exercise; and facilitation of greater increases of growth hormone(21).
---
Citrulline Malate | Dosage & Safety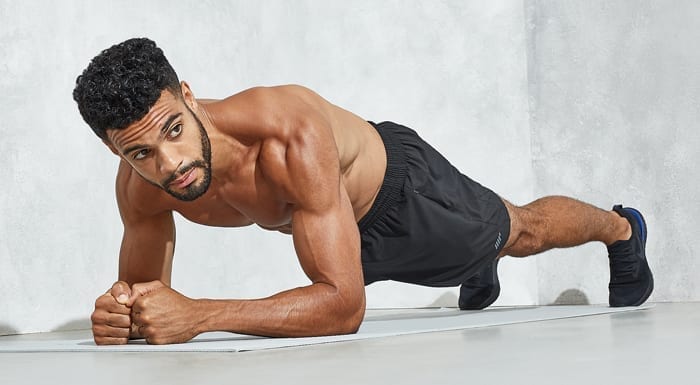 Most studies indicate that an optimum dosage of 8g was sufficient to cause an ergogenic effect (performance enhancement) during resistance training(7, 24-26), however it is possible that performance benefits could be seen with dosages from 3g.
Also, studies suggest that both a single dose(28) and multiple doses of CM(4) are safe and cause no adverse effects to the user!
---
Citrulline Malate | Performance benefits
Obviously a lot of experiments have been done to investigate what CM does in the body physiologically when consumed. However, similar experiments need to be examined for consumption prior to exercise to truly evaluate its benefits as a supplement and assess whether its consumption leads to improved performance.
For example: measurement of muscle waste products produced during intense cycling demonstrates that levels of ammonia and lactate are cleared from the blood quicker in a population who supplement with CM(22-23). However, we can only assume, based on these results, as to whether this actually allowed improved performance.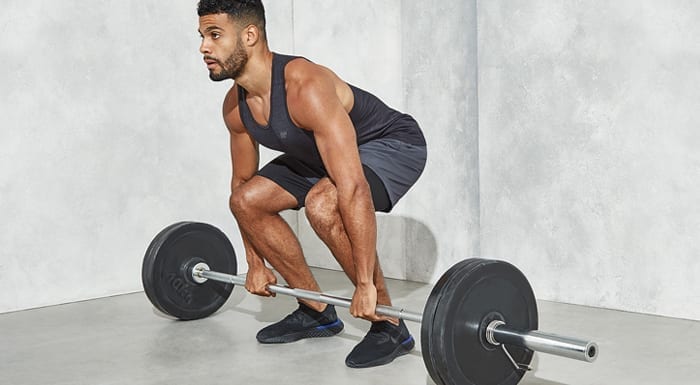 Thankfully, some researchers have done just that(24). A trial across 6 gym facilities assessed (via non-invasive means) variables of muscular performance.
In essence, the researchers gave 8g of either CM or a placebo to two groups and measured how repetitions of flat bench press at 80% 1RM (one-rep max) the participants could perform prior to stopping due to exhaustion. What is interesting is that the CM group performed 19% more repetitions than the placebo group, and 53% more in the last set- highlighting CMs abilities to combat muscular fatigue!
In a similar two part study,(7, 25) similar results were found in a population of advanced level resistance-trained men performing upper body exercises (chin ups, reverse chin ups and push ups) and lower-body resistance exercises at 60% 1RM (5 sets of leg press, hack squat and knee extension machine).
A BSc thesis was also published at the University of Arkansas where the researchers studied 14 females performing a programme of both upper and lower body resistance exercises at 80% 1RM(26).
Study results | Can Citrulline Malate improve performance?
This study also showed the benefits of CM and demonstrated that supplementation allowed approximately 11 more reps across 12 sets in the CM group compared to placebo. Thus, indicating the benefits of CM also extend to female athletes!
However, benefits of CM consumption may depend upon the training status of the user, as whilst these studies show benefit in advanced resistance trained individuals, another study indicated that the change was greater in those untrained or moderately trained(27).
Perhaps for those new to the gym and struggling to sustain training volume and frequency CM could be a helpful supplement to use!
---
Take Home Message
It seems both the theoretical basis and experimental evidence for CM use as an ergogenic supplement have some weight. Both components have positive benefits, with Citrulline increasing nitric oxide concentration and boosting physiological efficiency in muscle; and Malate facilitating extra fuel for aerobic respiration.
It is obvious that as a component of a pre-workout stack or a stand alone supplement to reduce fatigue CM has its uses for the gym user who trains with resistance exercise.
Just be wary to give yourself enough time in the gym to finish your new longer workouts!