Our latest innovation is the PRO range of products, which uses the highest quality ingredients for the dedicated exerciser. If you're someone who hits the gym almost every single day of the week and tracks each meal and macro, you know the importance of the highest quality protein for building muscle. Not all protein is created equal, and different types contain different levels of amino acids.  You need specific amino acids to optimise your muscle growth, not just tons of protein. 
If you're ready for PRO results, read on to learn more about the key BCAAs in THE Whey that make it stand out from our Core range of products for those with a more dedicated training plan.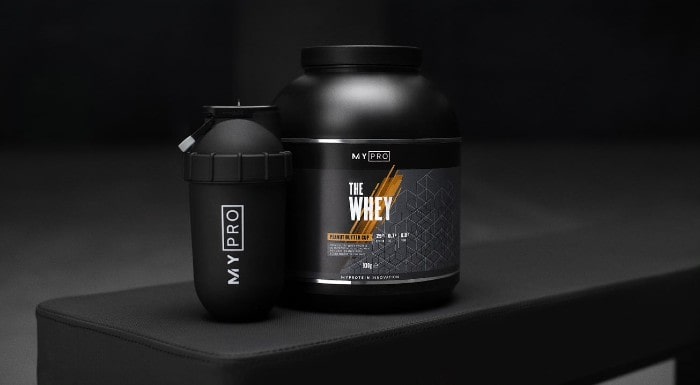 L-Leucine
L-Leucine is an essential branched chain amino acid (which means we need to get it from our diet) that plays a signalling role both in muscle tissue and fat tissues - which means it controls what happens to muscle and fat.
Research supports that L-Leucine is able to regulate muscle protein synthesis and the burning of fat to support the energy required to build muscle.1 Other studies have shown that L-Leucine can help preserve muscle in times of stress.2 L-Leucine supplementation can support the preservation of lean mass even when there is a caloric deficit, which is great for those who are looking to target fat loss, whilst also building muscle.3 
L-Isoleucine
L-Isoleucine is also an essential branched chain amino acid that we need to get from our diet (or supplements) because our body can't make enough of it on its own. Research has shown that L-Isoleucine in particular makes an impact to decrease weight gain and decrease fat mass; it's also linked with increased fat burning and decreased fatigue.4
While we require slightly less of L-Isoleucine than L-Leucine, having the proper ratio along with L-Valine is crucial. When combined with the other BCAAs, L-Isoleucine can support the targeted loss of fat while preserving and building muscle. 
L-Valine
L-Valine is the third of the BCAAs that helps to regulate protein synthesis and muscle building. While required in lower amounts than L-Leucine or L-Isoleucine, it's important to have all three branched chain amino acids available for optimal muscle protein synthesis.5
When combined with the other essential amino acids in the proper ratios, BCAAs have the greatest impact on making gains to your muscles.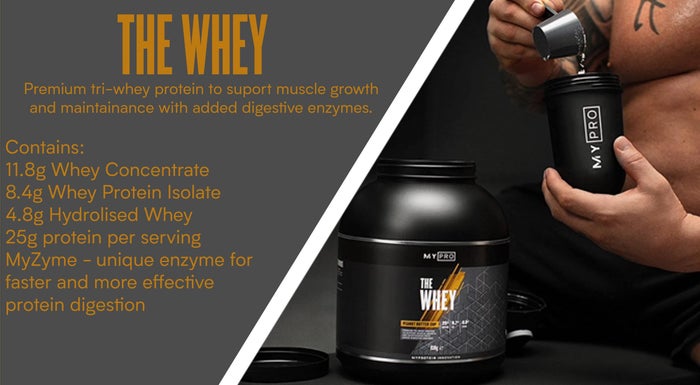 Take home message
If you're working hard in the gym and on your diet, you need to have the best possible protein to support your goals. Choosing THE Whey with the most important BCAAs in the optimal ratios can be the factor that makes a huge difference in your results - you deserve that PRO advantage.
Read about THE Pre-Workout next...
Our articles should be used for informational and educational purposes only and are not intended to be taken as medical advice. If you're concerned, consult a health professional before taking dietary supplements or introducing any major changes to your diet.
Duan, Y., Li, F., Liu, H., Li, Y., Liu, Y., Kong, X., … & Yin, Y. (2015). Nutritional and regulatory roles of leucine in muscle growth and fat reduction. 

Front Biosci (Landmark Ed)

, 

20

, 796-813.

 

Zemel, M. B., & Bruckbauer, A. (2012). Effects of a leucine and pyridoxine-containing nutraceutical on fat oxidation, and oxidative and inflammatory stress in overweight and obese subjects. 

Nutrients

, 

4

(6), 529-541.

 

Mero, A. (1999). Leucine supplementation and intensive training. 

Sports Medicine

, 

27

(6), 347-358.

 

Monirujjaman, M., & Ferdouse, A. (2014). Metabolic and physiological roles of branched-chain amino acids. 

Advances in Molecular Biology

, 

2014

.

 

Santos, C. D. S., & Nascimento, F. E. L. (2019). Isolated branched-chain amino acid intake and muscle protein synthesis in humans: a biochemical review. 

Einstein (Sao Paulo)

, 

17

.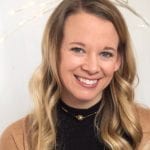 Claire is a Registered Dietitian through the Academy of Nutrition and Dietetics and a board-certified Health and Wellness Coach through the International Consortium for Health and Wellness Coaching. She has a Bachelor of Science in Biology and a Master's degree in Clinical Dietetics and Nutrition from the University of Pittsburgh.
Talking and writing about food and fitness is at the heart of Claire's ethos as she loves to use her experience to help others meet their health and wellness goals.
Claire is also a certified indoor cycling instructor and loves the mental and physical boost she gets from regular runs and yoga classes. When she's not keeping fit herself, she's cheering on her hometown's sports teams in Pittsburgh, or cooking for her family in the kitchen.
Find out more about Claire's experience here.