---
Super thick and creamy, this is just the thing to warm up your winter days.
---
When it comes to hot chocolate, Niall Kirkland doesn't mess about. Rich and completely indulgent tasting, this hot drink is brimming with sweet, chocolatey flavour and plenty of protein.  
The trick to keeping it the perfect consistency is to shake up the protein and milk first, then heat gently & gradually, while whisking all the time. And, if you like it thick, Niall's hack is to add a little cornflour to the mix too. Delicious.  
Ideal for a mid-morning break or after-dinner treat on cold evenings, you'll be coming back to this one all winter long, trust us.  
Servings

1
Prep Time

2 minutes
Cook Time

5 minutes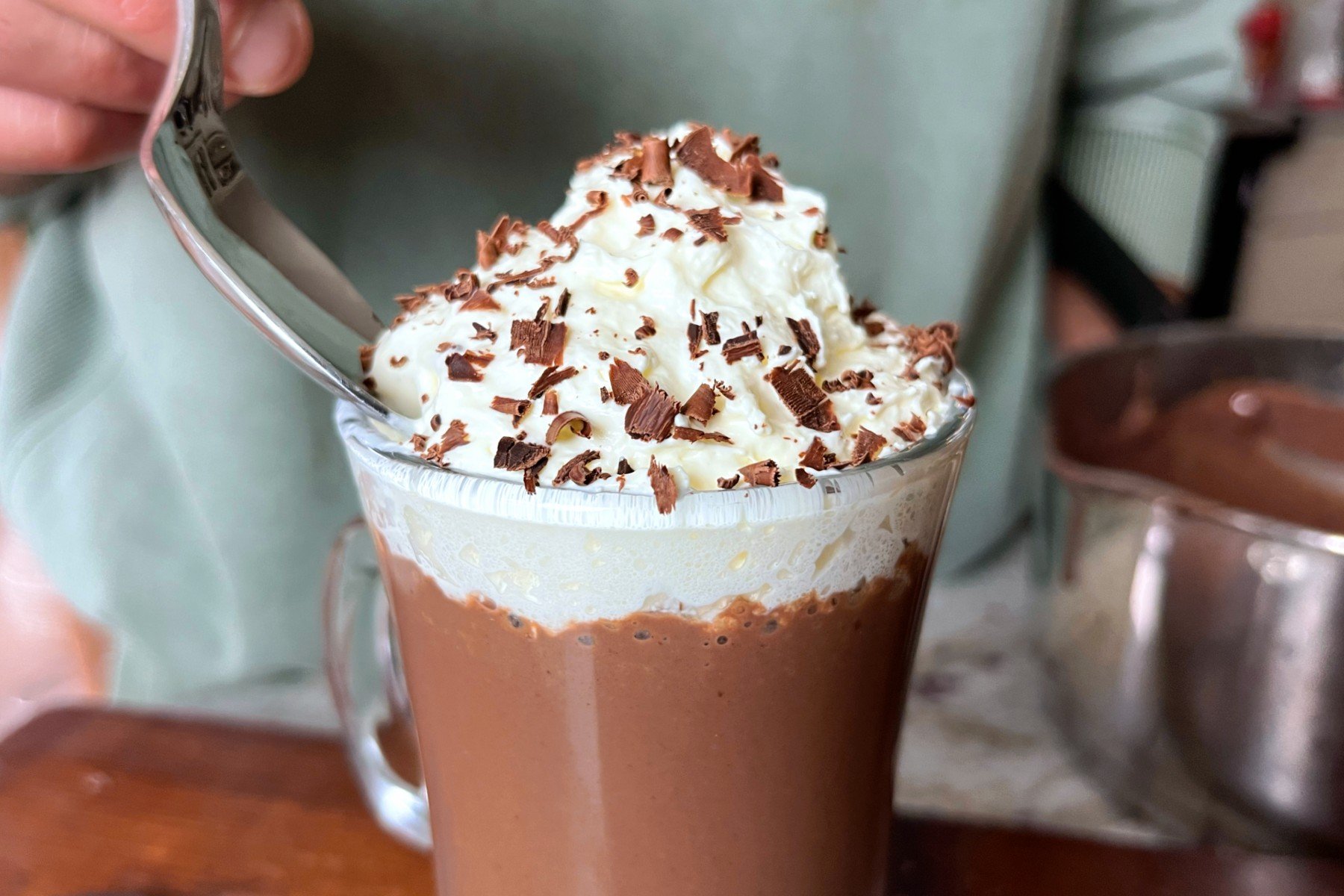 Method
Firstly, add the whey protein and milk to a shaker and shake until smooth and lump-free. 

Transfer your protein shake to a saucepan, then add cocoa powder and cornflour and whisk to combine. Then add the orange zest and a pinch of salt, and whisk again. 

Start heating the pan very gently on a low-medium head and constantly whisk the hot chocolate whilst cooking. Be careful not to overheat, as the mixture can burn very easily and become lumpy. Heat for around 3-4 minutes, until thickened. 

Serve immediately and top with light whipped cream.