This vegan fry-up is delicious and high-protein – just what you need to start your day.
Forget a greasy Full English. This vegan fry-up will hit the spot on Sunday mornings and can be whipped up in no time – plus, it's super-nutritious and tasty.
If you're looking for something fluffy and packed with protein to top your toast in the mornings, then scrambled chickpeas sure fit the bill and then some! The secret to fluffy, creamy, delicious scrambled chickpeas is the addition of a little hummus right at the end – preventing the chickpeas from separating. Plus, the hummus gives the scrambled chickpeas the kick of flavour they deserve.
Serve with your favourite sides like avocados, grilled vine-ripened tomatoes and Portobello mushrooms, and toasted sourdough bread for an awesome high-protein vegan fry-up to rival your morning protein shake.
Click to jump straight to the nutritionals.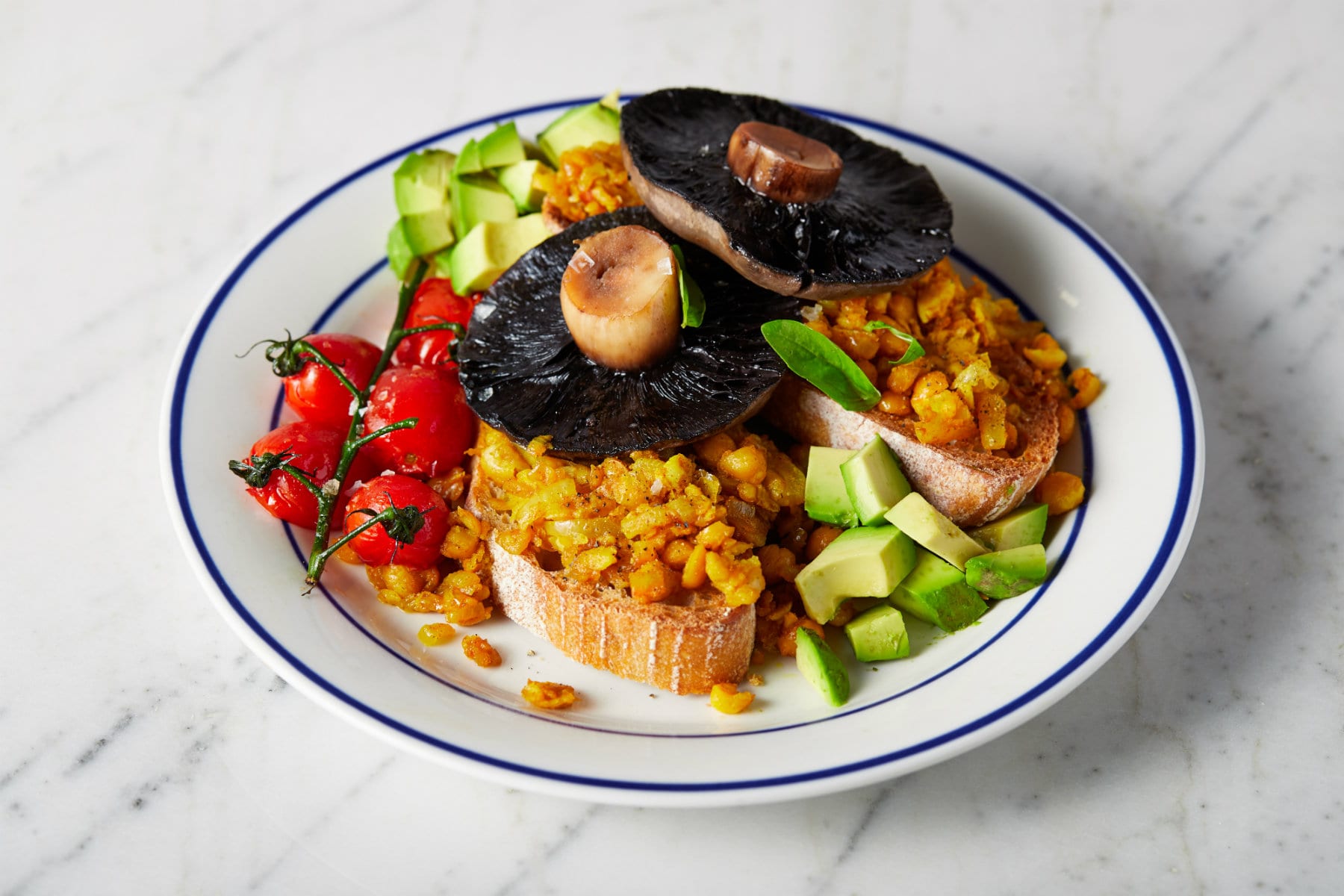 Serves: 2
Ingredients
1 tsp. Coconut Oil
½ white onion (finely chopped)
½ tsp. turmeric
½ tsp. paprika
1 tsp. ground cumin
150g (drained weight) tinned chickpeas
2 tbsp. hummus
Pinch sea salt and black pepper
4 Portobello mushrooms
10-15 vine-ripened tomatoes
1 avocado
2 slices toasted sourdough bread
Method
1. First, prepare the chickpeas. Pour the chickpeas into a small bowl with 1-2 tbsp. of the chickpea brine. Mash with a fork, leaving a few chickpeas whole. Set aside.
2. Heat the coconut oil in a frying pan on a medium to high heat. Once melted, add the chopped onion and fry for 3-4 minutes until golden.
3. Add the spices and fry for 30 seconds while stirring. Now add the mashed chickpeas and fry for 3-4 minutes, stirring occasionally. Remove from the heat and stir through the hummus, then set aside.
4. Brush the Portobello mushrooms with a little olive oil and season with salt and pepper. Now pop the Portobello mushrooms and tomatoes onto a tray and under the grill for 5-7 minutes on high.
6. Once all components are ready, serve on a plate with sliced avocado and toasted sourdough bread.
---
Enjoy this high-protein vegan fry-up?
TRY THESE NEXT: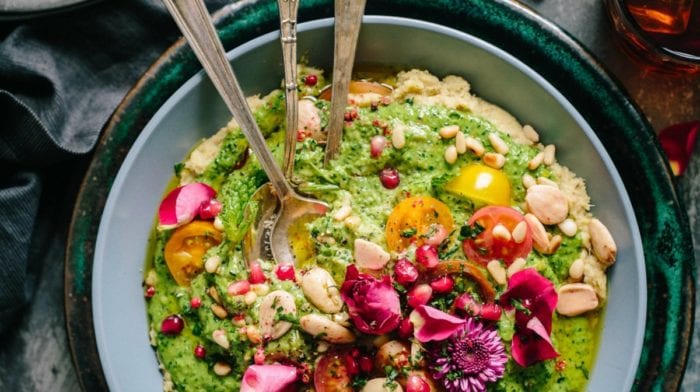 Because not everything has to be junk food at a party.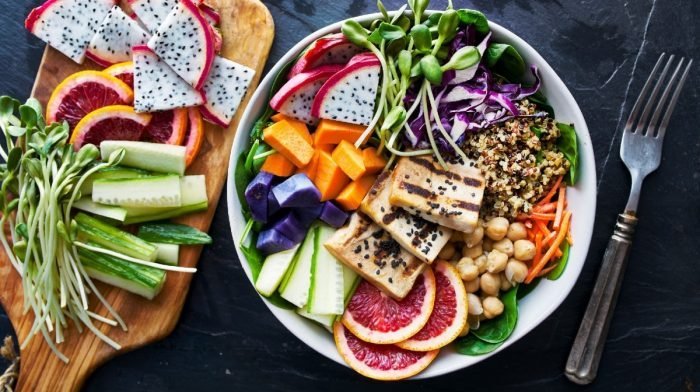 Plant power to push you through the toughest workouts.