We're always on hand with new and delicious ways for you to make the most of your protein powder — shakes are just the tip of the iceberg.
This super-simple recipe from @niallkirkland is a perfect summery treat to help keep you topped up on your daily protein requirements, while hitting the spot for any sweet-tooth cravings.
Have a few of these protein-packed popsicles on stand-by in the freezer for when you're in need of something refreshing — whether that's when you've got that post-workout glow on, or when the sun is shining and you're finally making use of your garden.
Enjoy a creamy, cooling boost of whey any time you fancy — and for extra indulgence, Niall's dipped his in melted chocolate too.
Each recipe makes 6
Ingredients
For strawberry flavour:
For peanut butter & banana:
Optional: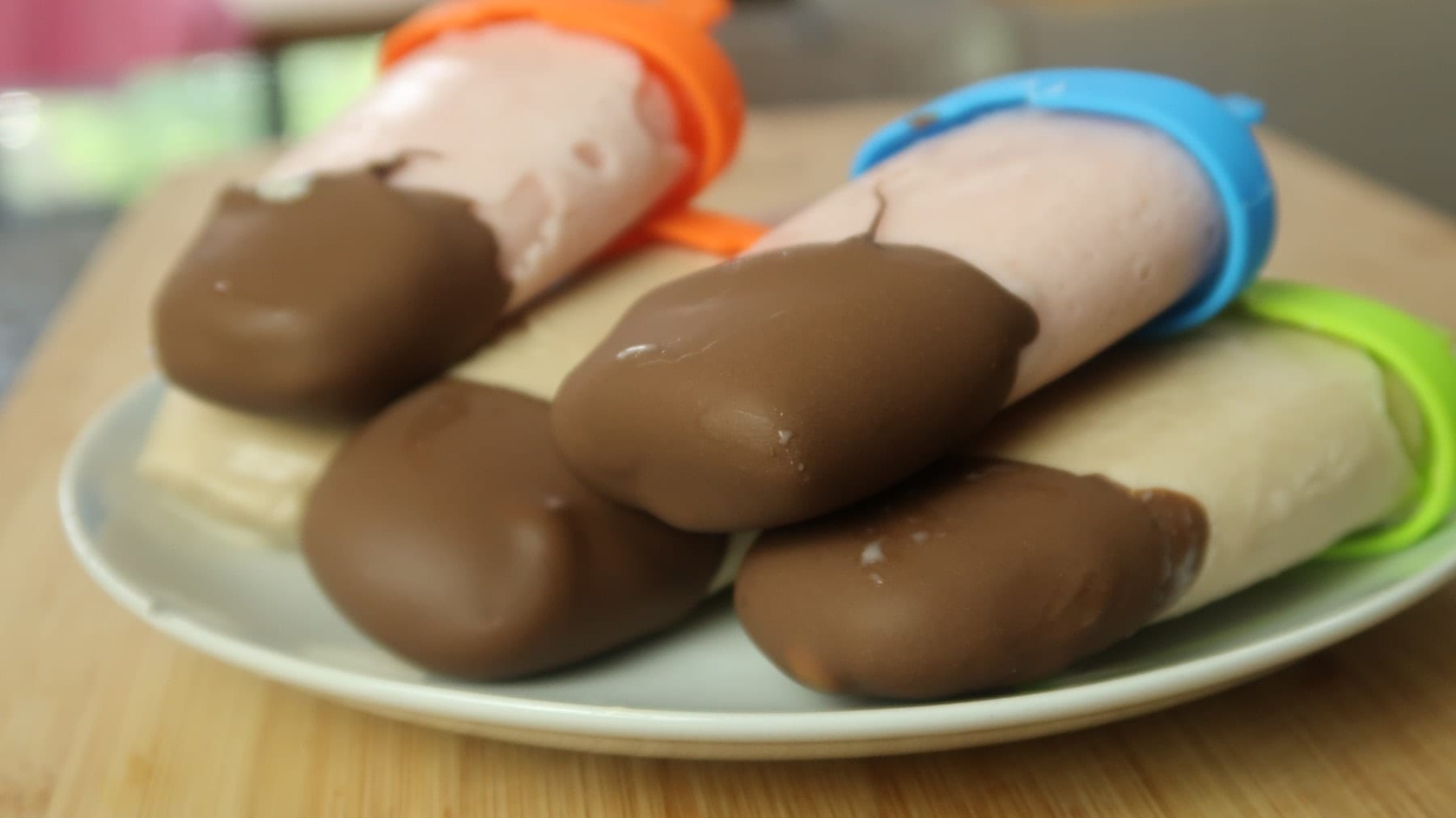 Method
For each flavour of popsicle, add all ingredients to a blender and blend until smooth.
Pour the mixture into popsicle moulds, then seal and freeze them for at least 8 hours or overnight.
When your popsicles are set, add milk chocolate and coconut oil to a microwavable bowl and microwave for a minute, then remove and stir. After that, microwave in 20 second intervals until the chocolate melts.
Transfer your melted chocolate to a glass and dip the end of each popsicle. The melted chocolate will set around the popsicle very fast — be careful to not let the popsicles start melting before you dip them, as the chocolate won't stick to them.
Enjoy!
Nutritional info per popsicle:
| | | |
| --- | --- | --- |
| | Strawberry | Peanut Butter |
| Calories | 75kcal | 100kcal |
| Carbs | 8.6g | 9.9g |
| Protein | 5g | 5.6g |
| Fat | 2.9g | 4.6g |