No Bake Cheesecake Recipe | Snickers Cheesecake
Say hello to this healthy hybrid, the no bake cheesecake recipe. It's sinfully delicious (but really not that sinful) and packed with natural and nutritious ingredients like Honey and Sea Salt Peanut Butter.
Check out more healthy recipes and vegan recipes.
Makes: 9 squares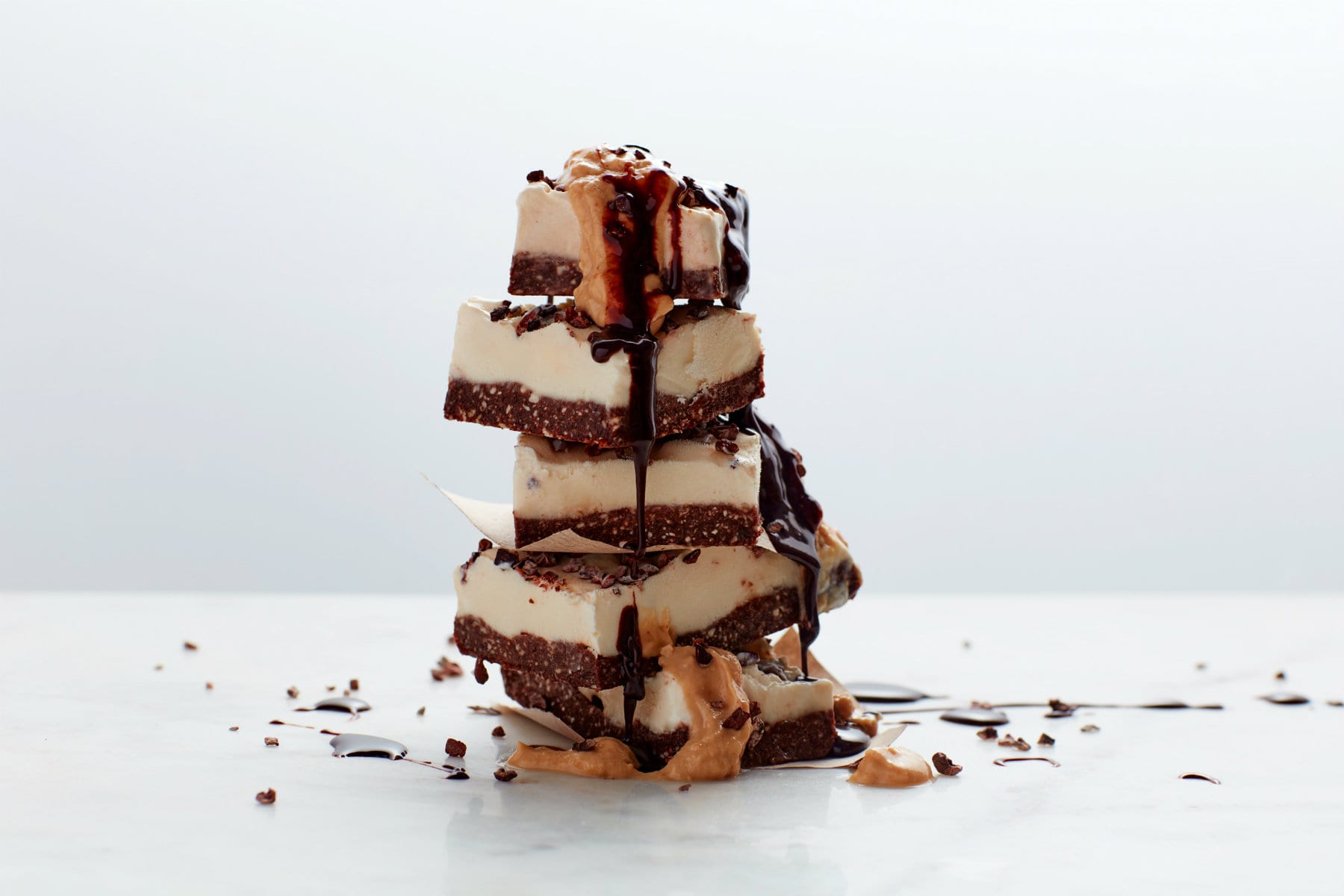 Ingredients

Base:
Filling:
200g cashew nuts (soaked in boiling water for at least 1 hour)
120g coconut cream
4 tbsp. Maple Syrup
6-8 drops Vanilla FlavDrops
Pinch sea salt
Caramel nut butter topping:
Method
1. Blend the base ingredients and process until almost smooth, then press firmly into a lined 8×8" tin. Place into the fridge to set. Clean out the blender.
2. Next, drain the soaked cashews and place in the blender along with the rest of the filling ingredients and process until silky smooth. Pour the filling over the crust and spread evenly. Place into the freezer for at least 1 hour.
3. Whilst waiting, place all caramel topping ingredients into a saucepan on a low heat for 2-3 minutes until completely melted, stirring occasionally. Pour into a bowl and set aside to cool for at least 20 minutes.
4. Once the filling and crust have chilled, remove from the freezer and drizzle the caramel over the top, along with a little melted chocolate and chopped peanuts.
5. Place back into the freezer for at least 4 hours, then when ready to eat, remove from the freezer and allow to thaw for 15 minutes. Cut into squares and devour.