This healthy chocolate bark will quickly become one of your favourite maca powder recipes.
Dubbed 'the superfood of the Andes', the nutritional powerhouse, maca, is everywhere at the moment. But in case you hadn't heard of it yet, maca powder is made from a small South American root vegetable (the maca plant – funnily enough), that's been used for medicinal purposes in Peru for thousands of years. Its delicious and distinctively malty flavour works perfectly with chocolate, making this nutrient-packed chocolate bark one of our favourite maca powder recipes!
Maca powder is brimming with vitamins and minerals like vitamin C, vitamin B6, riboflavin and iron (which help to reduce tiredness and fatigue), and works great in your daily shakes and smoothies.
Check out our whole collection of maca powder recipes.
Click to jump straight to the nutritionals.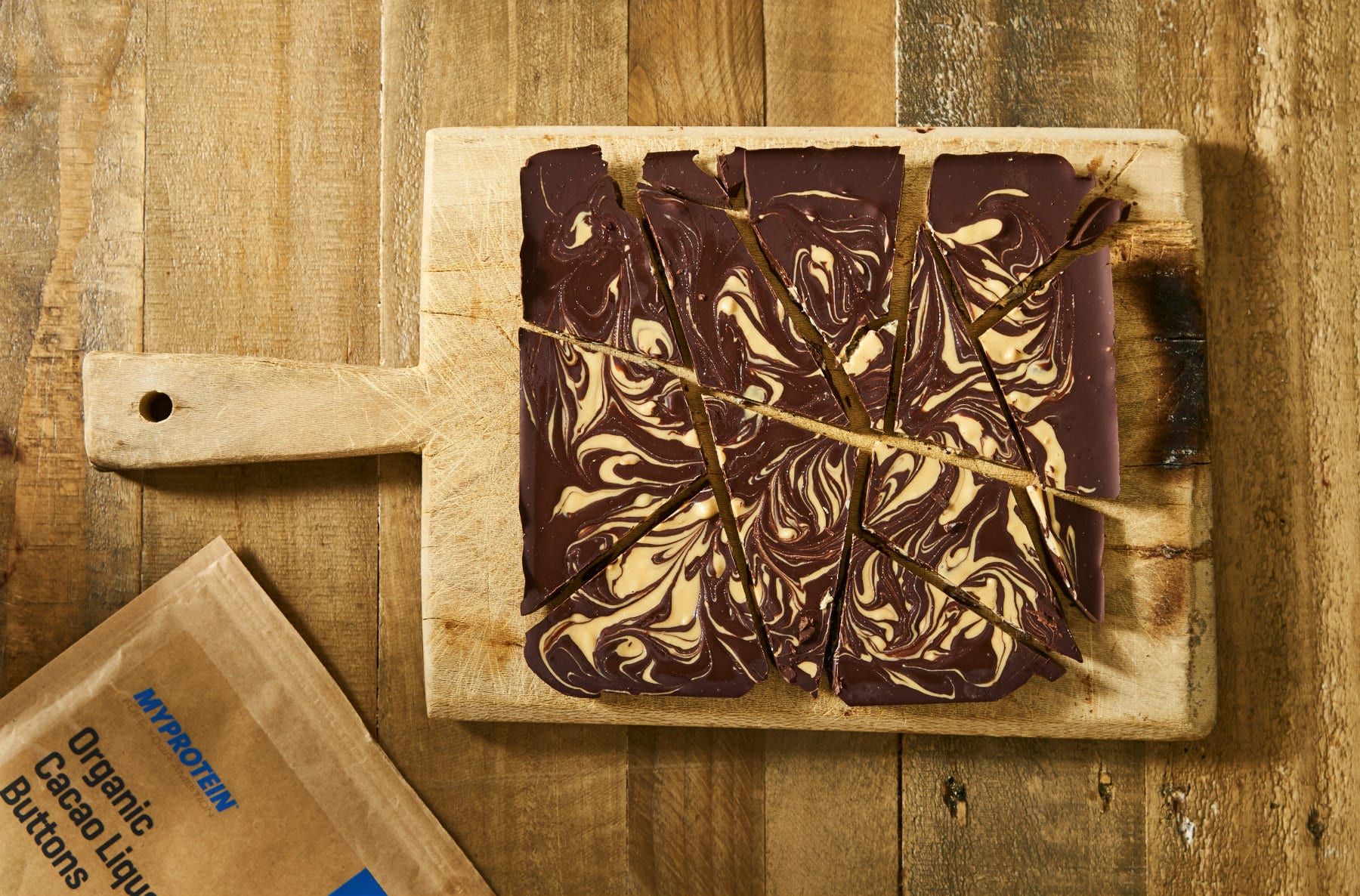 Don't forget to check out more delicious healthy recipes.
Makes: Approx. 16 servings
Ingredients
Method
1. In a saucepan, bring an inch of water to the boil and place a glass bowl over the top, ensuring the bottom of the bowl does not touch the water (this is called the 'double-boiler method').
2. Break the dark chocolate into pieces and place into the glass bowl, stirring occasionally until melted, then gradually add the maca powder and stir until it has completely dissolved. Set aside.
3. Pour the melted maca dark chocolate into a lined baking tray, then spoon dollops of the almond butter over the top. Use a toothpick or a knife to create a swirl pattern with the almond butter. Dust a little extra maca powder over the top and set in the fridge for at least 45 minutes.
---
Enjoy this maca powder recipe? Check out more delicious healthy recipes.