Make the most delicious pumpkin protein bars whenever you're craving your PSL fix!
These high-protein pumpkin protein bars makes the perfect protein snack all year round.
Pumpkin puree and Latte Impact Whey Protein are the key ingredients to making these pumpkin protein bars so darn tasty, while your coconut oil and milk act as the clever binding agents to hold it all together.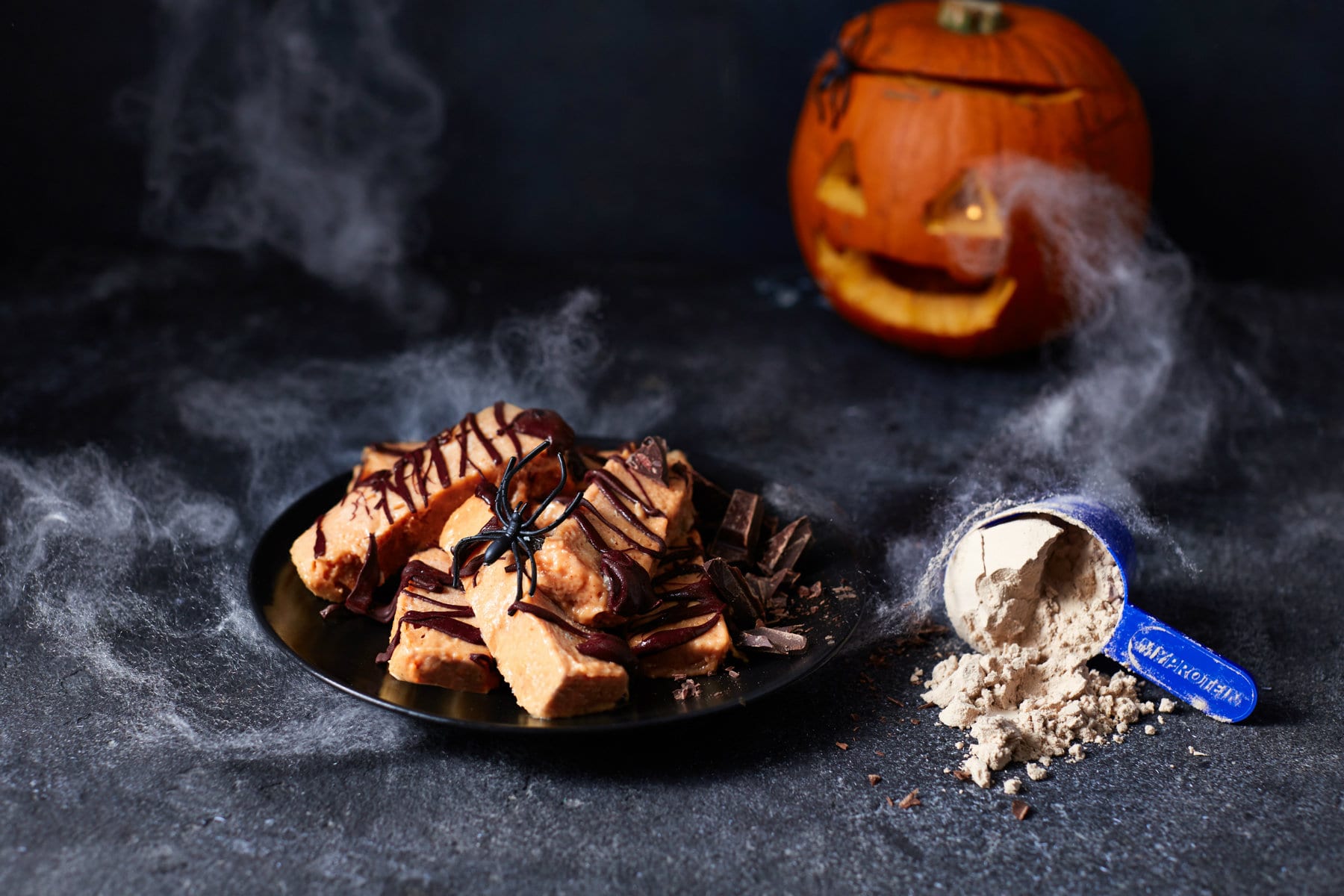 Check out our fitness recipes for more high-protein recipes, tasty meal prep recipes, low-carb recipes and more…
Or try our Vegan Chocolate Orange Protein Bars recipe!
Ingredients

Makes: 8-10
100g rolled oats or Instant Oats
1 tsp. cinnamon
1 tsp. ground ginger
25-50ml milk
100g pumpkin puree
25g Coconut Oil (melted)
100g dark chocolate
Check out the macros at the bottom of the recipe!
Method
1. First, blend the rolled oats until you get a powder. If you're using Instant Oats, you don't need to blend them. Add the protein powder and spices and pulse to combine.
2. Add the milk and pumpkin puree and pulse again, then pour in the melted coconut oil and blend until fully combine and a dough forms. If the mixture is too dry to form a dough, add a little more milk, tablespoon by tablespoon. If it's too wet, add a little more whey protein.
3. Line an 8″x8″ square baking tin or a loaf tin with cling film and press the mixture firmly down using the back of a spoon. Refrigerate to set for at least 45 minutes.
4. Once set, cut into bars. Melt the chocolate and coat each bar with chocolate. Place back into the fridge to set for 10-15 minutes.