Boost your BCAAs in the most refreshing way with these tasty BCAA ice lollies. No fancy equipment needed – all you'll need are a few humble paper cups and sticks to make your very own healthy frozen treats.
The best thing about DIY ice lollies is that you get to control what goes inside. Try your favourite BCAA or protein powder, blended with a little milk or yoghurt and fruit to make up your perfect pop.
Want to know more about BCAAs and when to take them? Check out our article to learn everything you need to know about BCAAs.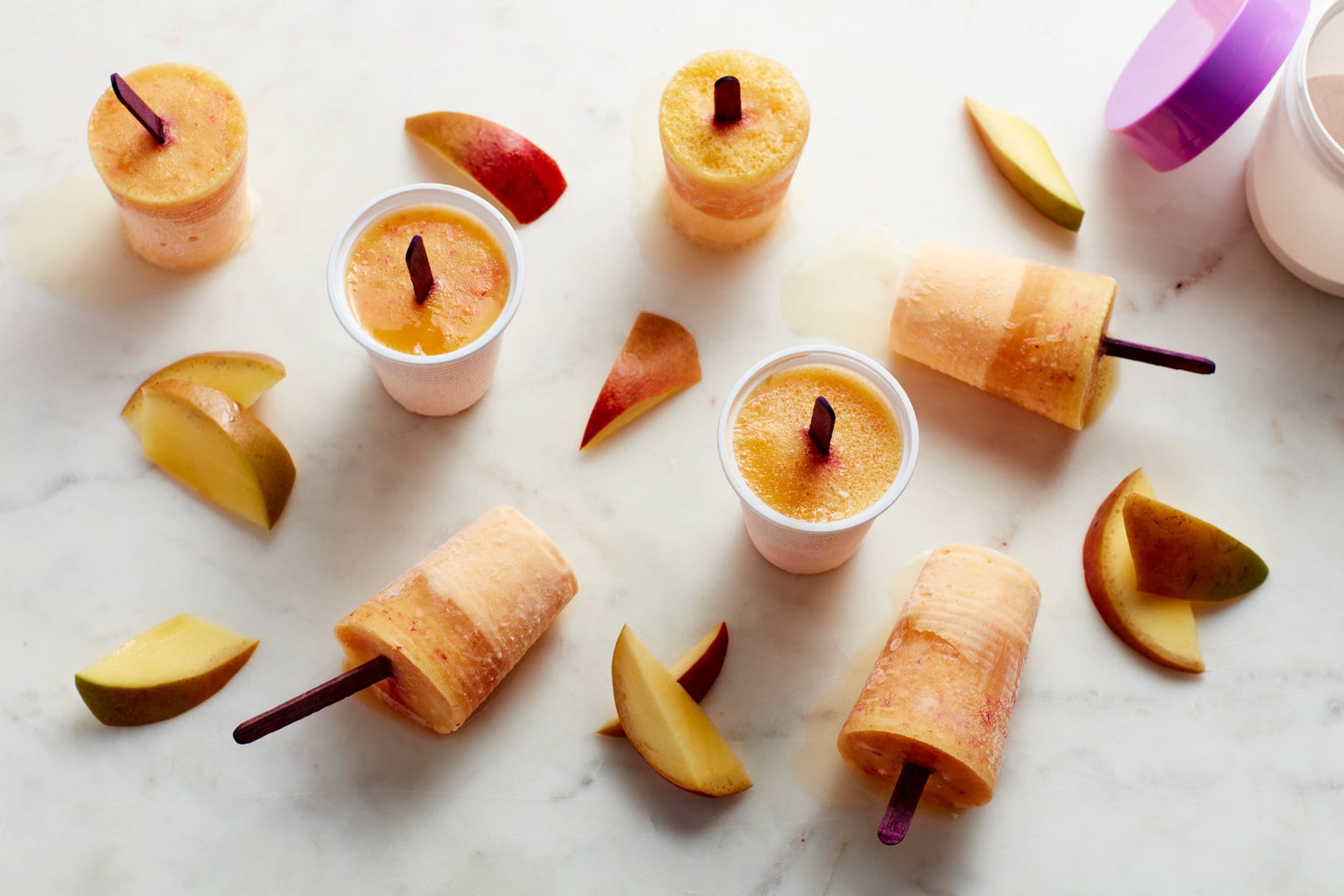 Makes: 4
Ingredients For BCAA Ice Lollies
3 scoops Peach Tea BCAA or your favourite flavour BCAA
500ml plain Greek yoghurt (you can use fat-free if you like)
100ml apple, orange, or peach juice
2 fresh peaches
Method
1. Place Greek yoghurt, your chosen fruit juice and BCAA powder into a blender and process until smooth.
2. Pour the liquid into cups and cover each cup with foil.
3. Next, use a knife to make a small slit in the centre of each foil cover, then insert the lolly sticks. Freeze for at least 4 hours until frozen through.
4. Consume any time of the day, particularly pre- or post-workout for best results.
---
Enjoy this BCAA recipe? Check out these health and fitness recipes next.