---
Top Healthy Treats
---
All treats are a key part of any nutritional plan. It is overwhelming and unrealistic to say you are going to totally cut an unhealthy food out altogether in the name of a diet. However, constant treats simply create an unhealthy diet. So how can you reward yourself without piling on the calories?
---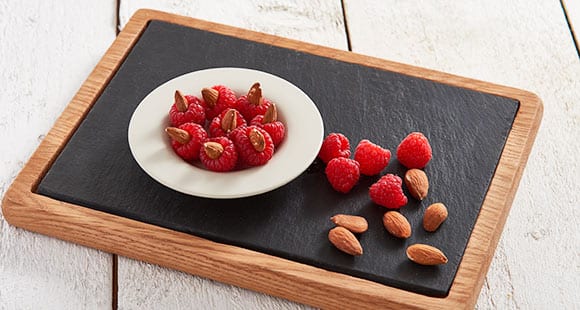 ---
Appreciate The Treat
It may seem obvious, but savouring a treat can make all the difference to your diet. If you grab a chocolate bar and eat it at work while you do emails, you'll finish the bar before you've even really considered the flavours. Take a moment to appreciate your treat, without doing another task alongside it. You'll find it much more satisfying, so you're less likely to start craving something else straight after.
---
Sweet Treats
One of the key foods that trigger the reward sensors in our brains is sugar. It makes snacks and desserts delicious. But, a food that is high in sugar is generally high in calories. Fruits contain a natural sugar called fructose. This makes them great treat choices if you feel like a sweet treat. Make a mango and strawberry smoothie, or make a melon platter. If the fruit isn't doing the trick, try a low-calorie snack like Protein Wafers or Protein Cookies to get your sugar fix without the high-calorie consequence.
---
Meal Prep Pro
If you're stuck in a prep rut, consider shaking out of your treat. Pick some new Veg or prepare a new sauce. Choose a variety of colours and take the time to present it nicely. Every meal will give you a buzz with the novelty of your new prep work. Stuck for inspiration? Try cooking your meats or sauces on a lower heat for longer. You'll be amazed at how much richer your food will taste with this simple step.
---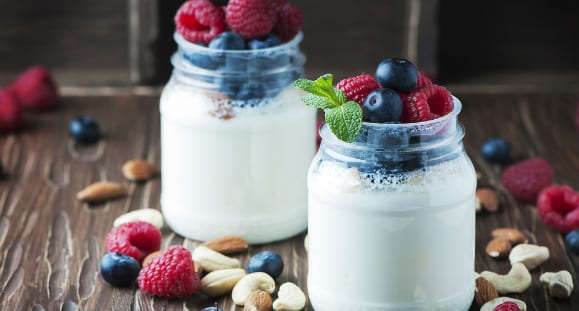 ---
Upgrade Your Shakes
If you feel you deserve a treat after a workout, why not make your protein shake deluxe? Add some Flavdrops, peanut butter or milk to create a tasty and nutritious post workout drink. You'll get all the benefits of the whey protein, plus a boost to make you feel good.
---
Try Treat Swaps
You can still trigger the reward sensors in your brain without the calories with some clever food swaps. Instead of fudge cake, try a protein brownie or energy ball with cocoa powder. If you're missing butter, spread avocado on your toast. If you are craving your milky lattes, make a treat one with a dairy free alternative. Even ice cream can be faked by freezing a mashed banana, protein powder and strawberries. This will give you a boost without compromising your nutrition or your energy levels.
---
Activities
When we think of treating yourself, we often think of food. However, there are plenty of nice things you can do to give yourself a pat on the back that doesn't involve food. Get a new hairstyle or go and watch a film that has interested you. Shifting your rewards to routinely being activity based is great for kicking any bad nutrition habits that are proving tough to shake off.
---
Our articles should be used for informational and educational purposes only and are not intended to be taken as medical advice. If you're concerned, consult a health professional before taking dietary supplements or introducing any major changes to your diet.