Nootropics are a mine field. These compounds are a class of medications and supplements, both natural and pharmacologically developed, which enhance brain performance. Taken from the Greek words nous (mind) and trepein (to turn or bend), working out this class of supplements will certainly put your brain through a loop. Therefore, sit back and read on whilst I take some of the work out of making sense of these "smart" compounds.
In this article:
Back in 1964, a Romanian scientist named Dr Corneliu Giurgea synthesized the first man-made nootropic called piracetam, and coined the name nootropics to stress the amazing effects these substances have on our brain's capacity and performance (1-2).
Dr Giurgea also devised a specific criteria which compounds had to meet to be classed as part of this group. These criteria included that the substance should:
Enhance memory and the ability to learn
Enhance the ability to function under disruptive conditions (e.g. disease)
Protect the brain against chemical and physical assaults (e.g. drugs)
Increase efficacy of neuronal firing in the cortex and sub cortical regions of the brain
Lack either a sedative OR stimulatory effect
Possess few side effects and no toxicity
Following this work a second researcher further attempted to classify nootropics. Dr Vladimir Skondia was a researcher at the Belgian pharmaceutical company, UCB. His criteria for nootropic classification (3) was more based upon the metabolic characteristics of the compound, and to meet this criteria nootropics had to be found to:
Not directly influence blood vessels through vasodilation or vasoconstriction
Not change the electroencephalogram (EEG) rhythm of the brain
Not cross the blood brain barrier
Not facilitate changes in brain metabolic activity
Possess few or no side effects
Be subject to clinical trials which reveal changes in brain metabolism
With two competing criteria it is no surprise that the definition of what is and what is not considered a nootropic is debatable. Many nootropics would meet part of both criteria, and few would meet all requirements. For the purposes of this article we will evaluate compounds which are often described as nootropic and examine their effectiveness in a metabolic sense (as per Dr Skondia's criteria), and relative to their functional abilities to influence brain capacity (e.g. learning and memory) (as per Dr Giurega's criteria).
This means we will in turn discuss both natural and pharmaceutical nootropics, but will refrain from discussing some specific cognitive enhancing compounds such as caffeine and Adderall, which whilst may have brain boosting effects, facilitate changes outside of the distinct criteria provided above.
Pharmaceutical Nootropics: Racetams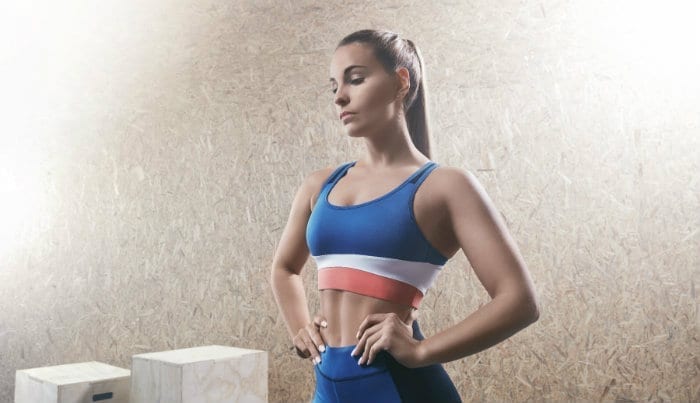 As stated earlier the first artificial nootropic was a drug called piracetam (2-oxo-1-pyrrolidine-acetamide). Today there are a number of similar drugs (e.g. anuracetam, oxiracetam, noopept) which make up the group of "racetams" alongside piracetam. These various drugs will have subtle differences in effect and are more or less potent than piracetam. Generally these drugs are marketed as cognitive enhancers and are available via prescription in the UK.
Mechanism of Action
Piracetam is a derivative of the neurotransmitter GABA (?-aminobutyric acid) which itself works to inhibit neurotransmission and synaptic activity.
Contrarily, however to this, racetam drugs are known to facilitate enzyme activity to modulate changes in a key membrane receptor in the central nervous system: AMPA (?-amino-3-hydroxy-5-methyl-4-isoxazolepropionic acid). This particular receptor controls glutamate to increase transmission of impulses in our nervous systems, and as such if activated can boost the function of the brain's synaptic activity.
The efficacy of piracetam appears to result from a range of neuronal and vascular effects that may be related to restored membrane fluidity in brain cells. These neuronal effects include improved neuroplasticity, increased neuroprotection and restoration of synaptic transmission of impulses through neural tissue. Vascular changes involve both reduction in blood vessel constriction and reduction in the degree of red blood cell accumulation in the brain's blood vessel cell walls. As such some of these metabolic changes would challenge the labelling of piracetam as a nootropic under Skondia's criteria.
Benefits of Pharmaceutical Nootropics
A meta-analysis review from 2002 (4) which examined 19 primary research trials and incorporated 1488 subjects, showed that piracetam treated individuals showed a 30% greater improvement in the clinicians perception of their psycho-cognitive skills and function (according to a specific measure called the Clinical Global Impression of Change scale). This study examined research over a 30 year period in patients with a varying degree of cognitive impairment.
These results are further supported by another meta-analysis which examined the results of 6 randomised controlled trials where the benefit of piracetam was evaluated in subjects with neurological disease (e.g. dementia, Alzheimer's disease) (5). This study showed some degree of benefit in this population in regards to improvements of cognition (memory and visuospatial awareness).
Safety / Side Effects
An analysis of the literature (91 trials) indicates that piracetam can show a very slight incidence of muscle spasm, weight gain, depression and nervousness, however these side effects occur in less than 2% of cases (6). It is well established that over 25 years of clinical usage piricetam has a benign safety profile with minimal toxicity (even up to doses of 24g per day) (7).
 Dosage
The appropriate oral dose required of piracetam will vary upon the condition treated; however for cognitive disorders 2.4–4.8 g daily.
There are a number of plants and herbs which over history have been examined for their benefits on cognition and mental function. We will examine some of the more popular ones which fall into the general spectrum of classification we have discussed.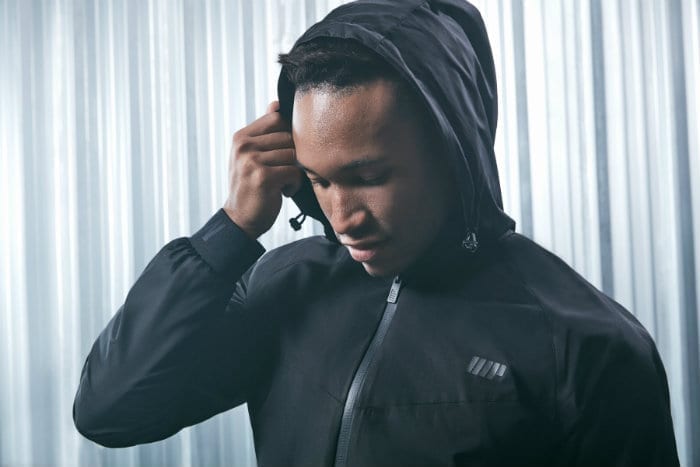 This perennial, non-aromatic herb is often incorporated into nootropic formulas, and for good reasons which we will explain. It is native across continents but is generally cultivated in marshy areas across Asia (in places such as India, Nepal, China and Vietnam), however is also found in wet areas of the USA (such as Florida and Hawaii).
Mechanism of Action of Bacopa Monnieri
Bacopa monnieri (BM) consists of bacosides which are dammarane-types of triterpenoid saponins (8). This is simply the structure of the compound as saponins are a class of chemical compounds found in plants, and triterpenes are chemical compounds of a specific structure (three terpene units). The most commonly discussed triterpene is squalene, which forms the basis of most steroids.
This specific structure is important as it seems to give BM a variety of different biochemical effects. We will discuss these further.
1. Anti-Oxidant Neuroprotection
The nervous system (particularly the brain) is susceptible to oxidative damage due to its high metabolic activity, high levels of iron and its composition of unsaturated lipids (9). It is also protected by the blood brain barrier which may stop natural anti-oxidants from counteracting the effects of free radicals in the brain (10).
Evidence shows that BM can boost our capacity to fight free radicals by increasing brain levels of key anti-oxidant compounds such as glutathione, vitamin C, vitamin E and vitamin A (11). Additionally, in a chemically induced model of Parkinson's disease (in rats), BM showed a 3.5 fold reduction in a specific neuronal protein which is linked to neurological degeneration (alpha-synuclein protein) and a 2.7 fold protection against oxidative damage (12).
This shows an amazing capability to induce anti-oxidant chemical reactions in our nervous system, and assist our brain function.
2. Acetylcholinesterase Inhibition
Acetylcholine is an important neurotransmitter in our nervous system which assists sustenance or memory and cognition. However, this neurotransmitter can be "switched off" by a specific enzyme called acetylcholinesterase (ACHe) within 1/500 of a second (13). Whilst this is a normal occurrence in the chemical balance of our brains, if ACHe becomes too active cognitive function will decrease. It goes without saying that anything which can reduce the activity of this enzyme, will likely assist improvements of brain function.
BM has been seen to restore the normal balance of acetylcholine and ACHe in animal models (14), through the increased synthesis of acetylcholine (15-17). The authors suggest that this would indicate the benefit of BM  to be a neuroprotective agent in the aging brain.
3. Increased Cerebral Blood flow
Brain tissue health is also dependent upon adequate perfusion of blood to sustain enough oxygen and nutrients. In fact loss of blood flow is connected to various neurological issues (such as dementia) (18).
BM also shows benefits here as a daily oral dose of BM (40mg/ kg) has shown 25% increases in cerebral blood flow (19). Whilst this skirts the edges of Skondia's criteria, its is certainly possible this adds to BMs nootropic benefits.
Benefits of Bacopa Monnieri
BM shows physiological and functional benefits in both those with cognition decline and healthy individuals.
In rats with chemically induced Alzheimer's disease a 50mg per kg dose (per day) reverse memory impairment through reduction of lipid peroxidation and restoration of anti-oxidant enzymes (20). BM has also been shown to inhibit b-amlyoid protein plaques (a key neurodegenerative component of Alzheimer's disease) in laboratory petri dish experiments (21); and leads to a 60% reduction in brain plaques in a mouse model (23).
In human subjects BM has shown to aid significant improvements in 52% of memory recall tasks and improved memory span (24). This study suggests that BM aids reduction in the "rate of forgetting" in both those with and without dementia, and does this by its effects on acetylcholine and through its anti-oxidant mechanisms.
Other human experiements have looked at the effect of BM to improve constructs of learning and memory. One study showed that BM demonstrates the most consistent effects of various nootropics (including panax ginseng and a medication called modafinil) (25). The largest effects were seen in auditory and verbal learning tasks (such as word recall tasks), indicating that historical use of BM byVedic scholars to memorise long passages and hymns is supported in part by current research.
Another study examined 46 healthy adults and provided 300mg per day of BM for 12 weeks (26). At the end of this treatment course the results indicated improvements in various areas of cognition and mental performance (including speed of visual information processing, learning rate and memory consolidation).
Other studies supported these trials further consolidating BMs benefits on memory and verbal learning (27-28).
Safety/ Side Effects
The "no-observed adverse effect" level over a 90 day period of oral supplementation in rats was found to be 500mg/kg (29), a level which it would take 25g per kg to meet in adult humans (30). The most common side effects are mild gastrointestinal upset (30), however one placebo-controlled double blind trial in adult men showed no adverse effects with doses up to 300g for 4 weeks (31).
Dosage
The standard experimental human dose is between 150 and 300mg equivalent per day to aid cognitive function (30).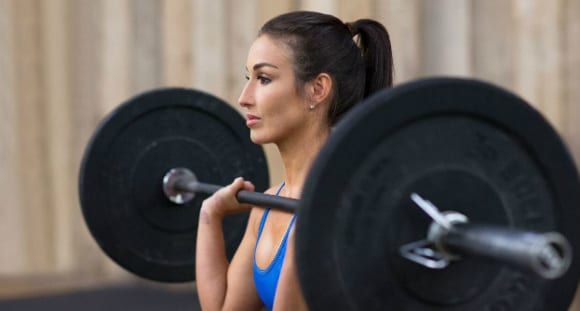 Ginkgo Biloba is a tree native to China which has been widely used throughout history as a source of traditional herbal medicine. It also happens to be one of the most widely sold herbal supplements in both Europe and the USA (32).  Ginkgo Biloba extracts contain a cocktail of phytopharmoceutical compounds including ginkgo flavonoid glycosides (24%), terpene lactones (6%) and a small component of ginkgo acids (32-33).
Mechanism of Action
This particular herb is considered to work as a nerve cell protector through its abilities as an antioxidant, a component of cell membranes to stabilise the cell, and through inhibition of platelet activating factor (34-37).
Additionally Ginkgo Biloba has also been shown to facilitate the relaxation of blood vessel cell walls; and modify cellular acetylcholine levels by both preventing the loss of acetylcholine receptors and stimulating brain uptake of the acetylcholine precursor choline (32/38).
Benefits of Ginkgo Biloba
Similar to bacopa monnieri, the described physiological changes induced by consumption of ginkgo biloba has been shown to aid brain function and health, such as the prevention of beta-amyloid protein plaque deposition in the brain (39). This then leads to corresponding benefits in both people with neurological disease (e.g. dementia and Alzheimer's) and in healthy individuals.
For example, studies have shown that Ginko Biloba is as effective at improving symptoms of dementia as the widely used pharmacological therapy, ergoloid mesylates, which is a combination of drugs which is used to relieve insufficiency symptoms of mental capacity loss during aging (40). This is supported by other studies which show Ginko Biloba is comparable in effect to the medication donepezil to improve measures of cognitive function in patients with Alzheimer's (41); and that that Ginko Billoba is equally effective in treating mild to moderate Alzheimer's, compared to all 2ndgeneration cholinesterase inhibitor medications (42).
In the healthy adult population the benefits of Ginko Biloba are also apparent. One study showed that a dosage of 180mg of GB extract taken for 6 weeks provided healthy individuals with significant gains in their ability to re-call non-contextual words after a 30 minute break (43). This study also showed significant improvements in the delayed recognition of faces using a memory test called the Wechsler Memory Scale III Faces II test. This study is important as the dosage used (180mg) seems clinically most effective, as such results were not found using a lower dosage of 120mg (44).
Safety/ Side Effects
It is widely considered from best evidence that Ginko Biloba is safe to be used in both the healthy and diseased populations (45). However, caution must be taken when consuming Ginko Biloba alongside blood thinners such as warfarin or aspirin, as Ginko Biloba does show some inhibition of platelet-activating factor (a protein which assists blood clotting). Despite studies showing that Ginko Biloba does not affect our speed of clotting (46), it is still suggested to discontinue its use at least 36 hours before surgery (some studies suggest 14 days before!) (47).
Dosage
 For people with diagnosed cognitive dysfunction through dementia, or a clinically tested loss of memory function, the dosage of Ginko Biloba is between 120mg-240mg daily (over the course of three doses) (48). The dosage for healthy individuals which has been seen to be most clinically effective sits firmly within these boundaries at 180mg per day (43).  It is thought that best results are achieved through daily dosing for a period of 6 to 12 weeks, with improvements seen as early as 4 weeks (49-51).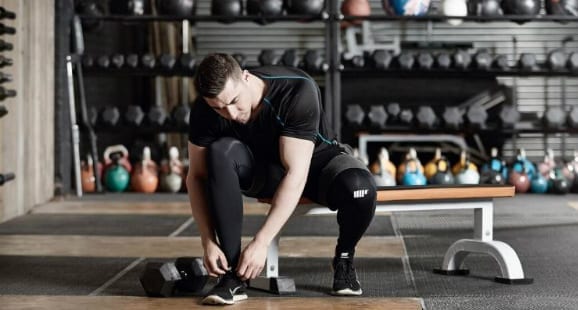 The next on our list of herbal nootropics is huperzine extract (or to take its formal name huperzia serrata) which is a form of toothed clubmoss, native to Chinaand India. It's nootropic effects are attributed to its molecular composition containing huperzine A.
Mechanism of Action
Similar to the bacosides in Bacopa monnieri, Huperzine A is a form of terpene (sesquiterpene) which is the active ingredient of this plant. Its main function (in regard to the treatment of brain neuropathology is as an inhibitor of acetylcholinesterase (52-54). Remember, this enzyme very rapidly can reduce cognitive function if too active, and herpezine A's ability to balance our acetylcholine levels can therefore sustain and improve the function of our brains.
Additionally, this compound is also a NMDA (N-methyl-D-aspartate) receptor antagonist (55) which is a glutamate receptor found in nerve cells, and which is important in controlling synaptic physiology required for memory function (56).
Benefits of Huperzine
The benefits of consuming huperzine on our cognitive health and brain function have been demonstrated in both laboratory and clinical studies. For example, application of huperzine to neural cells has been shown to reduce cell death when the cells are exposed to a toxin (57).
Studies on patients have also shown effects on improving constructs of brain function, such as memory, cognition and behaviour when huperzine is taken by people with Alzheimer's disease (58). In fact 58% of the patients treated saw improvements in one of these areas, which was 22% greater than placebo.
Safety/ Side Effects
 Alongside improvements in mental capacity and function, oral administration of huperzine for 8-24 weeks (approximately a daily dosage of 300-500mg) showed minimal side effects (59). This study which incorporated data from 474 patients showed no influence of huperzine on vital signs, blood test results or ECG (electrocardiogram) test results. Additionally, any adverse effects were mild and diminished upon stopping supplementation. These effects included nausea and vomiting.
Dosage
Dosages used across studies vary considerably, however they tend to fall within the boundaries of 100mg-500mg per day (over 2-3 oral doses) (59-60).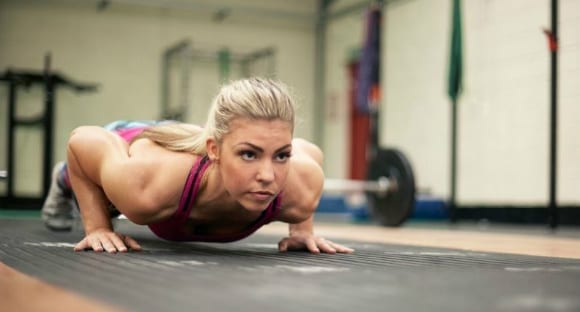 The final herbal nootropic we will discuss is vinpocetine. This compound is partially artificially developed from the monoterpenoid vincamine, which is extracted from lesser periwinkle plant, native to central and southern Europe. First isolated in 1975 by a Hungarian scientist, it has built a reputation as both a neuroprotective agent and a treatment for neurological disorders and memory impairment.
Mechanism of Action
The predominant mechanism by which vinpocetine is able to influence brain function and cognition is through the improvement in brain circulation and oxygen utilisation (61).
Obviously sufficient oxygenation (supplied by adequate blood flow) allows the brain tissue cells to function properly, and sustains our capacity to think and reason. By ensuring enough oxygen we allow the brain to produce enough ATP for chemical reactions and synapse activity. The effect of vinpocetine in elevating cerebral ATP has been well established (62). Interestingly, according to Skondia's classification this would preclude vinpocetine from even being considered a nootropic.
A separate mechanism of nootropic action provided by vinpocetine is its effect (similar to other nootropics) on the cholinergic pathway. Specifically vinpocetine increases the rate of firing for certain nerve cells to facilitate the production of acetylcholine and sustain the correct balance of this neurotransmitter against acetylcholinesterase (63).
Benefits of Vinpocetine
The benefits of vinpocetine on cognitive function and memory have been proven in both animal and human models.  Research in Europe has demonstrated that Vinpocetine can help improve cognitive function and short-term memory in both animals and humans (64-66).
For example, one study in healthy volunteers showed that a two day course of 40mg of vinpocetine improved memory using the Sternberg technique (67). This test is where a group of symbols (numbers/ letters/ shapes) is shown to a participant and the person is asked if a specific symbol was contained in the group. This study indicated that it is most likely that during the processing of a short term memory (e.g. recalling a symbol within a previously seen group), vinpocetine was able to improve your ability to examine and compare each item in turn to gain the correct answer (e.g. repeating the sequence in order).
Safety/ Side Effects
 It is considered unequivocally that vinpocetine is a very safe substance, even up to doses of 30mg per day (68). It is also remarked that this substance has no serious adverse effects (69).
Dosage
Dosages of vinpocetine vary from 10mg per day up to a maximum dose of 40mg (67).
Nootropic Amino Acids – Acetyl-L-Carnitine (ALC)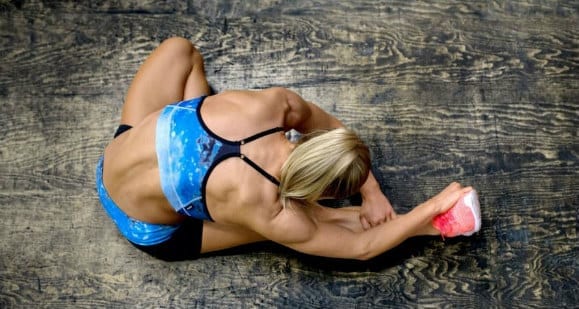 The final form of nootropic supplement we will consider is neither a medication nor an herbal compound. Instead we will discuss a specific chemical compound derived from the amino acid l-carnitine. In specific we will discuss acetyl-L-carnitine (ALC). ALC is synthesised in our bodies in the brain, liver and kidneys by a specific enzyme, called ALC-transferase.                                                                                     
Mechanism of Action
Acetyl L-carnitine is another compound which provides its nootropic benefits through manipulation of acetylcholine for our body's nervous system. Specifically, acetyl L-carnitine exerts an effect to boost the parasympathetic nervous system, which in large part is facilitated through enhancing levels of acetylcholine in our nervous system. This mechanisms is considered assistive in the benefits seen for acetyl L-carnitine in various brain pathologies varying from cognitive impairment to Alzheimer's and even depression (70-72).
In truth the underlying physiological effects of acetyl L-carnitine and its influence on acetylcholine can be debated. It is thought that it may effect our nervous system transmission activity in a few different ways. These include the blocking of inhibition potentials (73), alongside stimulation of the synapse (74).
In addition to its effect on acetylcholine, acetyl L-carnitine provides an effect on neural energy production. It does this through stabilisation of cell movement through the membrane, as well as through increasing uptake of acetyl coenzyme A in mitochondria during fatty acid oxidation. This will subsequently provide a store of extra energy which can help prevent nerve cell death.
Other effects include the increase of glucocorticoids (corticosteroids) and nerve growth factors in the hippocampus (an important area of the brain for control of memory) (75); and through neuroprotective anti-oxidation (76-75).
Benefits
Positive effects have been seen on cognitive performance and brain function in populations with both Alzheimer's disease and depression.
Studies with varying methodology on Alzheimer's patients, covering periods of 3-6 months and with dosages from 1-3g of acetyl L-carnitine daily have been completed and show improvements in various aspects of brain performance including learning tasks based on attention, discrimination and personal recognition (78-80).
This was alongside improvements in short term memory, better performance on psychometric tests (81-82) and prevention of reaction time loss due to the disease (78).
In elderly patients with depression, dosages up to 1.5g daily of acetyl L-carnitine was seen to be highly effective to reduce depressive symptoms (83-84).
Safety/ Side Effects
Acetyl l-carnitine is widely considered safe (even over long periods up to 1 year of supplementation) without evidence of side effects beyond nausea and vomiting (69,75).
Dosage
Doses of acetyl L-carnitine are almost exclusively taken orally in a range of 1-3G per day (usually divided into 3 doses).
Nootropics are a fascinating class of supplements and medications which are effective and safe for use both in the diseased and healthy populations. Additionally, you can choose from various types of nootropic- herbal, amino acid or pharmaceutical- when choosing your preferred option of brain food. Definitely an interesting option for those of us who may need some cognitive optimisation.
---